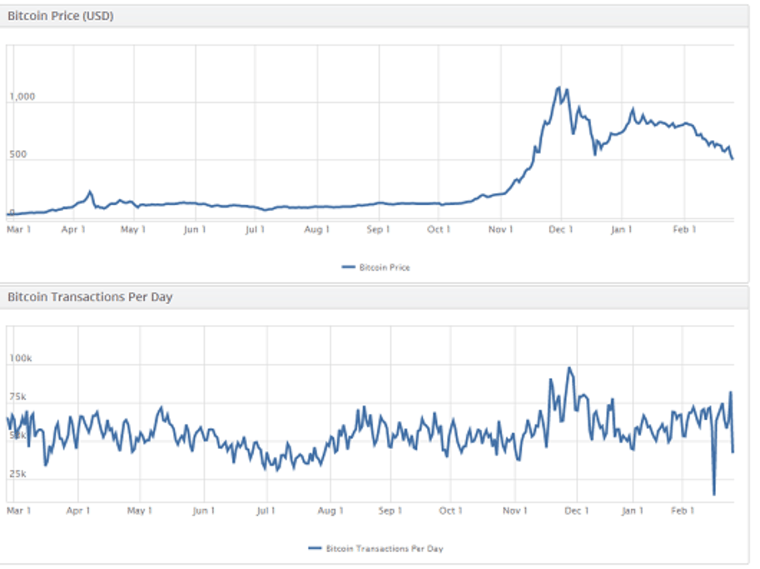 Bitcoin investors could be forgiven for wanting to do 2014 all over again.
The latest troubles with the online exchange Mt.Gox have only pushed the price of the virtual currency lower and eroded confidence in the nascent platform.
Since the beginning of the year the price of bitcoin has plunged. Transactions have slumped as well given all the bitcoins tied up in Mt.Gox.