When it comes to collecting airline fees, Delta is the leader of the pack, according to numbers released Monday by the Bureau of Transportation Statistics.
In the first quarter of 2014, Delta collected $191 million in baggage revenues and $220 million in reservation cancellation or change fees. Delta was followed by United, which collected $147 million in bag fees and $194 million in change fees.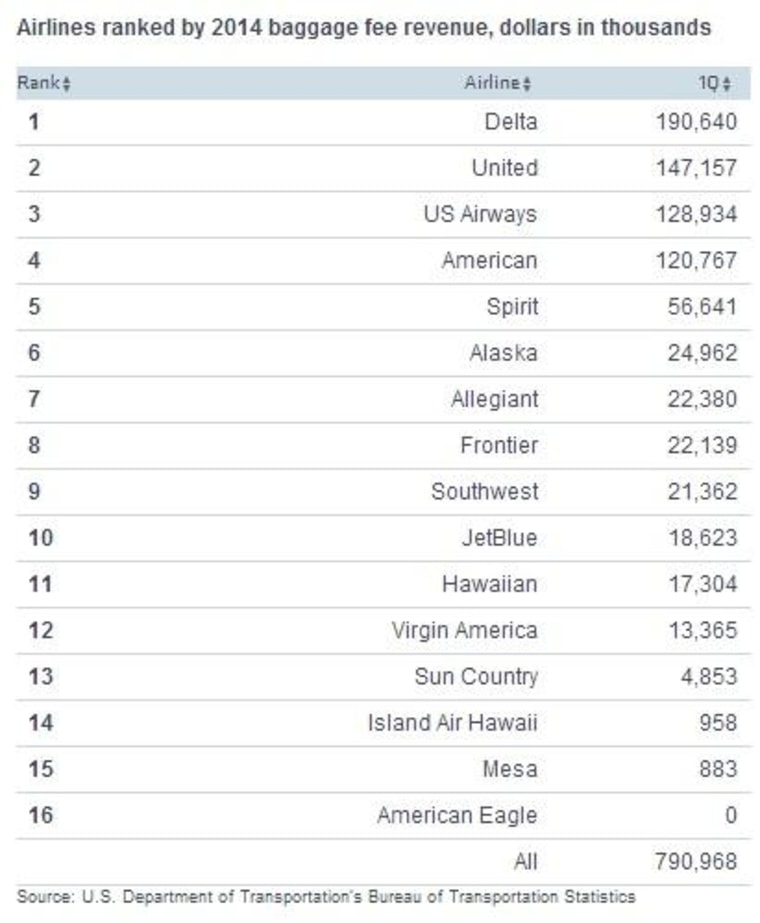 Other fees, such as seat assignments and on-board purchases, are not tabulated separately by the bureau. In all, the top 16 U.S. airlines collected $790 million in bag fees and $726 million in cancellation or change fees during the first quarter. Compared with the same period a year ago, that's a 1.4 percent drop in overall bag fees (from $801 million in the first quarter of 2013) and an almost 6 percent increase (from $685 million) in reservation cancellation and change fees. Overall, the fees helped boost the profits of the 27 U.S. regularly scheduled service airlines.
IN-DEPTH
Security Fee on Airline Tickets May Be Increasing
What's Next for Airline Fees? More Ways to Pay
Battle of Bags: Fliers Complain Over 'Arbitrary' Carry-On Rules
— Amy Langfield