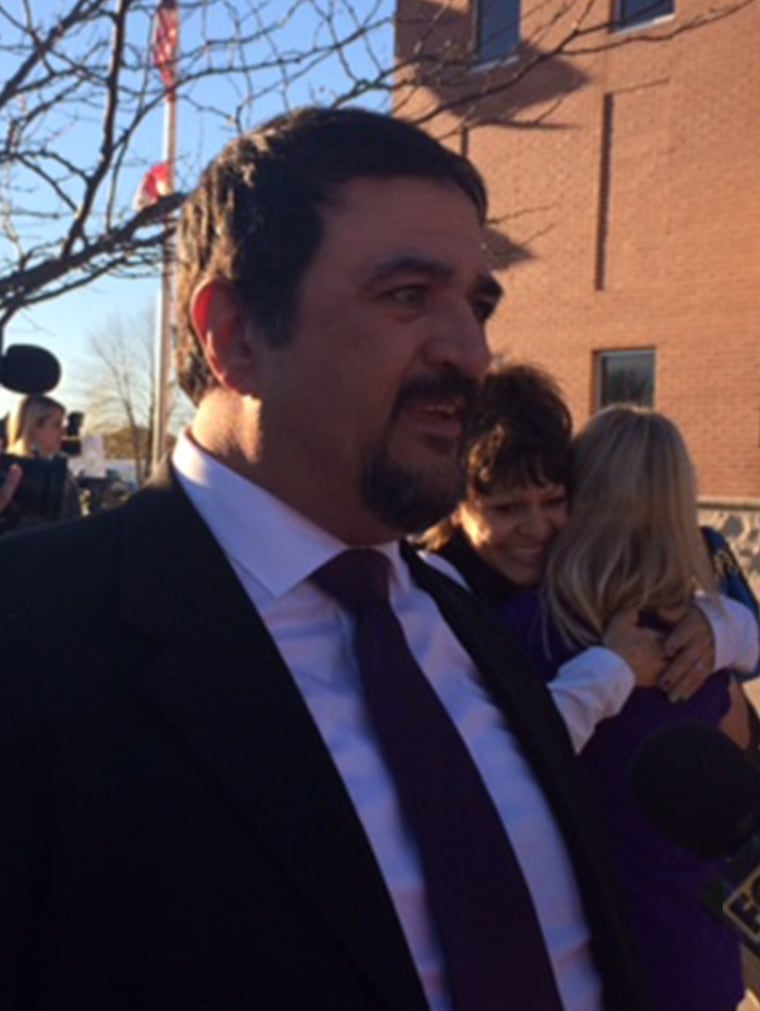 A judge in Missouri has found Russ Faria not guilty of first-degree murder in the 2011 death of his wife.
After Judge Steven Ohmer of St. Louis Circuit Court delivered his verdict, Faria fell into the arms of one of his defense attorneys as his family began to cry in the courtroom.
Judge Ohmer called the investigation into the case "disturbing."
A jury had convicted Faria of first degree murder in 2013. His wife Betsy was found stabbed 55 times on December 27th, 2011 in the couple's home just outside Troy, Missouri.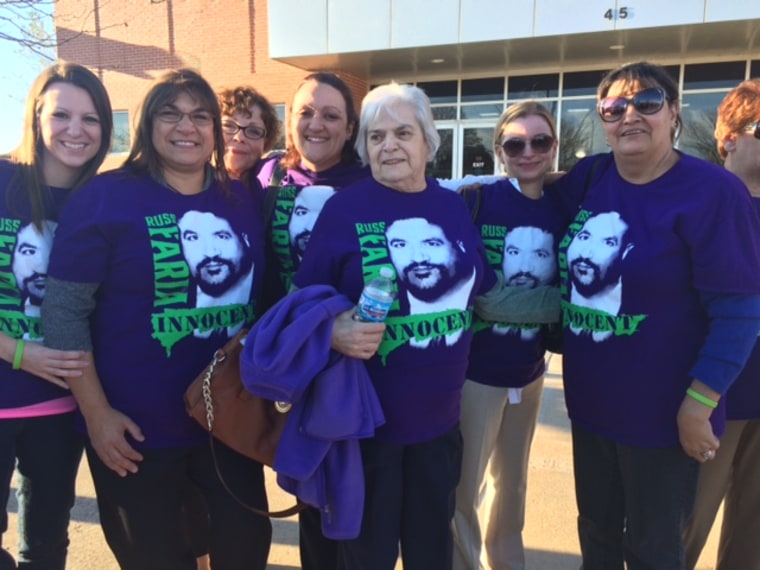 After serving more than two years in prison, a judge granted Faria a new trial this past June, citing new evidence not presented at the first trial that could have changed the jurors' minds, including information about Pamela Hupp, who the defense contended was a possible alternate suspect.
Hupp was reportedly the last person to see Betsy alive. She collected $150,000 in life insurance after becoming Betsy's beneficiary several days before the killing. Hupp has denied any involvement in Betsy's death.
In the retrial, neither side called Hupp, though she had testified at the first trial. In a bizarre twist, a detective testified Thursday that Hupp told police for the first time this summer that she and Betsy had been lovers.
Other evidence presented included a pair of Faria's slippers, which were found in a closet the night of the murder with Betsy's blood on them, and a note found on a laptop stating the author, purportedly Betsy, was "afraid" of her husband. The defense maintains both were being used to frame Faria and could have easily been planted by the real killer.
Four alibi witnesses testified that Faria was with them, miles away from his and Betsy's home, during the time she likely died.
Faria has always maintained his innocence, telling Keith Morrison in a 2014 Dateline report, "I know that I didn't do it. I love my wife and I didn't kill her."
Related: You can watch Dateline NBC's June 2015 report on the case below.