Here at Dateline, we tell a lot of stories about families and, behind the scenes, we feel very much like a family ourselves. So it was with unimaginable heartbreak that we marked the passing of one of our own this week.
As one of our writers for more than 15 years, Laurie McCall contributed greatly to Dateline's unique voice. She brought insight and intelligence, warmth and humanity to so many stories. She covered breaking news, investigations and pop culture with equal aplomb, but maintained a keen interest in stories of social justice.
Versatile and in demand, she took on a variety of freelance endeavors, including the documentary "Massacre at Mystic," which was part of an Emmy-winning series on History Channel, as well as several research projects for Steven Spielberg.
She also penned vivid short stories, using her large and colorful extended family as inspiration.
But while her writing was both powerful and personal, it was face-to-face that Laurie made the greatest impression. With a spirit as irrepressible as her curly red hair, she made our workplace a better place. She had a way of getting to know everyone from the most veteran producer to the newest intern, and upon hearing about a colleague's triumph or travail, was first to offer congratulations or help. To encounter her coming down the hallway, with her shining eyes and rollicking laugh, was to know you were going to enjoy the next five minutes.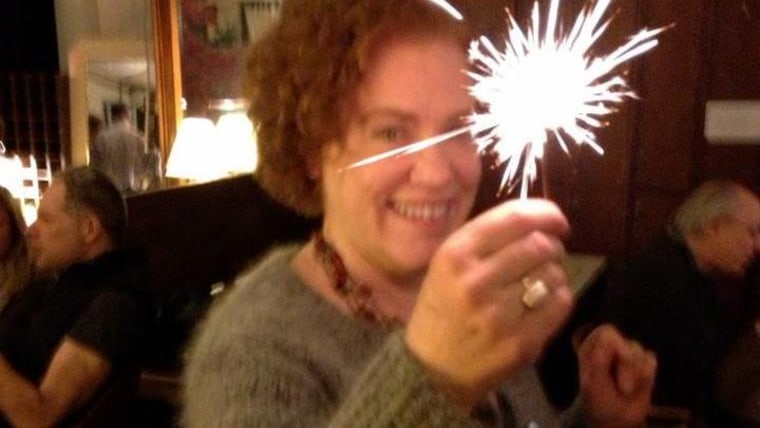 Laurie died after suffering cardiac arrest and is survived by her husband, Doug, and son, Evan.
We only wish you knew this extraordinary woman as they – and we – did.