Pam Hupp faces life in prison after admitting Wednesday that prosecutors have enough evidence to convict her of the August 2016 murder of Louis Gumpenberger.
In a St. Charles, Missouri court room, Hupp entered an Alford plea, allowing her to avoid a death-penalty trial without admitting guilt in the case.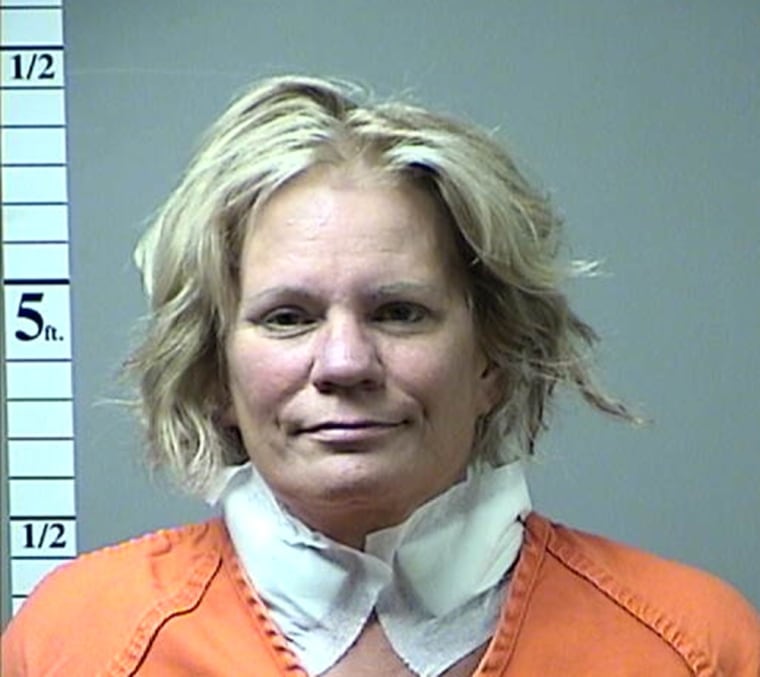 "We did ask for the death penalty in this case. She's not going to get the death penalty. She's going to get life in prison without the possibility of parole. So she will never spend another day of her life outside of a prison cell," St. Charles County, Missouri Prosecuting Attorney Tim Lohmar said in a Wednesday press conference following the hearing. "As I stand here today, I tell you I believe she deserves to be put to death."
The prosecutor added that Hupp's Alford plea "doesn't surprise" him.
"I don't think she has the courage to state she did it. She's shown she is a coward and manipulative from day one," he said, adding that "we may never hear her accept any responsibility on this."
Gumpenberger's family is "very supportive of waiving the death penalty," as "their preference was that she serves the rest of her life behind bars," according to the prosecutor.
"This culminates a nearly three-year effort to finally bring some justice and closure to the victim's family," Lohmar said at the hearing. "They have been extremely patient throughout this process. Death-penalty cases seem to drag on longer than they should. This case was no different."
At Wednesday's press conference, Lohmar pointed to various pieces of evidence that led to Hupp's August 2016 arrest.
"The evidence in this case, in my opinion, was overwhelming since day one," he said. Lohmar told reporters that during one of Hupp's interviews with police, she took a pen left sitting on a table and later proceeded to stab herself in the neck and wrists while in the bathroom. "To us, as we said in court today, that is a clear sign of consciousness of guilt."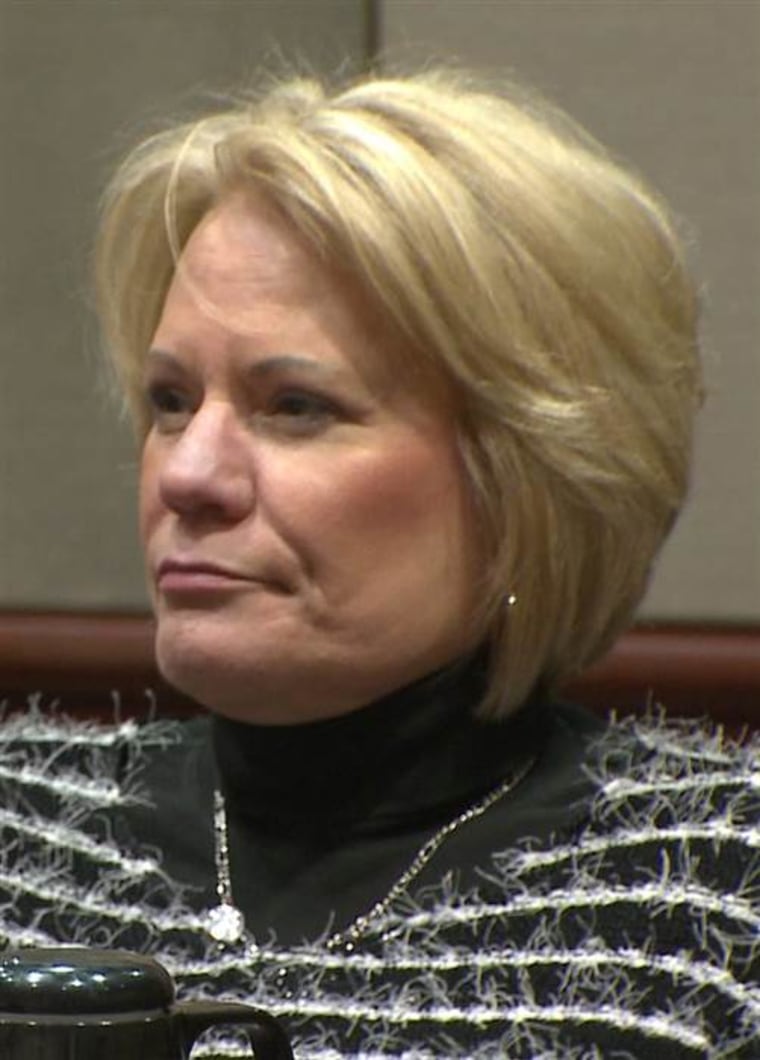 Prosecutors have questioned whether Pam Hupp could also be connected to the 2011 murder of her friend, Betsy Faria, and the 2013 undetermined death of her own mother, Shirley Neumann.
"That was something that we had spoken about early on in the process – if she wants to tell us about this case or any other case she has information about, we'd certainly listen. She didn't take our offer," Lohmar said Wednesday.
Pam Hupp was the last known person to see Betsy Faria alive before she was stabbed to death in her home in late December of 2011. Four days before the murder, Betsy, who suffered from terminal cancer, had made Pam the beneficiary of a $150,000 life insurance policy. It was a change none of Betsy's other friends or family members knew about. Betsy's husband Russ was tried and convicted for his wife's murder in 2013. Hupp had been the state's key witness in the case against him.
Russ Faria's conviction was later overturned. At his retrial by another judge in November 2015, Faria's defense attorney pointed to Hupp as the one with the motive and opportunity to kill Betsy, though she was not called by either side to testify. Faria was found not guilty.
Hupp has repeatedly denied any involvement in Betsy Faria's murder. Hupp has never been charged in connection with Betsy's murder. But newly elected Lincoln County Prosecuting Attorney Mike Wood told Dateline that now that the St. Charles case against Pam Hupp is resolved, he's reopening the Betsy Faria murder case.
"It's completely appropriate with it being unsolved with Russ Faria's acquittal," Prosecuting Attorney Wood said. "It's time to pull that file out and look at the case again."
Pam Hupp is set to be sentenced for Louis Gumpenberger's murder on August 12. Prosecuting Attorney Lohmar said a victim impact statement from Louis Gumpenberger's family is not expected at the sentencing.
As Dateline has previously reported, Hupp called 911 at 12:08 p.m. on August 16, 2016 to report an active break-in at her O'Fallon, Missouri home. While on the phone, she told 911 she had shot the intruder in self-defense.
Gumpenberger, the alleged intruder, was pronounced dead at the scene. He was later identified by his fingerprints; he had no identification on him at the time, but $900 in cash and a note were found in his pants pockets. According to the probable cause statement, the note "appeared to be instructions for Gumpenberger to kidnap Hupp, get Russ's money from Hupp at her bank, and kill Hupp in order to collect the rest of the $10,000."
Prosecuting Attorney Lohmar told reporters his theory is that Pam Hupp had concocted an elaborate plan to frame Russ Faria for his wife Betsy's murder. The plan, according to Prosecuting Attorney Lohmar, was to make it appear that Russ had hired a hit man to murder Pam so that he could get the insurance money that was given to her after Betsy's murder.
In November of 2017, the manner of death for Hupp's mother was changed from "accidental" to "undetermined," according to the St. Louis County Medical Examiner's Office. A spokesperson told Dateline the amendment followed investigations involving Pam.
Police found Hupp's mother, Shirley Neumann, dead on the ground below her balcony at a senior living facility in Fenton, Missouri in 2013. The railing on her balcony above had been broken. Neumann was 77.
Suzanne McCune, an administrator with the St. Louis County Medical Examiner's Office, told Dateline in November of 2017 that Chief Medical Examiner Dr. Mary Case "felt that the information and evidence that has been brought forth since [Neumann's] death was sufficient to indicate that 'accident' was no longer an appropriate determination."
McCune told Dateline that for a manner of death to be determined as an accident, the fatal injuries must be deemed as unintentional; this, she said, is no longer true in Neumann's case.
"That's not to say it's intentional," McCune added. "Rather, it's to say the amount of evidence available is no longer clear and compelling enough to indicate that it was an accident."
No criminal charges have ever been filed in connection with Shirley Neumann's death.
Watch the latest Dateline report on the case, here: Stranger Than Fiction.