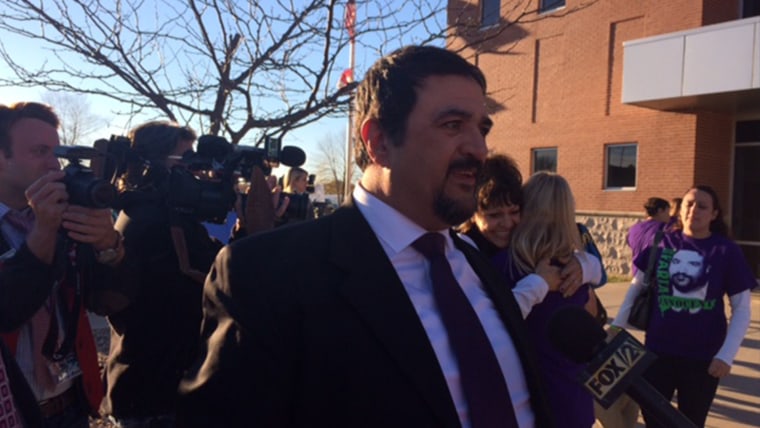 Russ Faria, who spent four years behind bars for his wife's 2011 murder, is suing the prosecutor and investigators who handled the case.
The suit, filed in U.S. District Court Tuesday, claims Lincoln County, Missouri prosecutor Leah Askey and police "fabricated evidence, ignored exonerating evidence and failed to investigate the other obvious suspect."
A jury had convicted Faria of first degree murder in 2013. His wife Betsy was found stabbed 55 times on December 27th, 2011 in the couple's home just outside Troy, Missouri. He was sentenced to life plus 30 years.
After Faria challenged his conviction, a judge granted Faria a new trial in June 2015, citing new evidence not presented at the first trial that could have changed the jurors' minds, including information about Pamela Hupp, who the defense contended was a possible alternate suspect. Hupp has denied any involvement in Betsy's death.
That same judge, Steven Ohmer, acquitted Faria after a bench trial in November 2015, calling the investigation into the case "rather disturbing."
Prosecuting attorney Leah Askey told the St. Louis Post-Dispatch she stands behind the work of the investigation.
You can watch Dateline's most recent report on the case below.