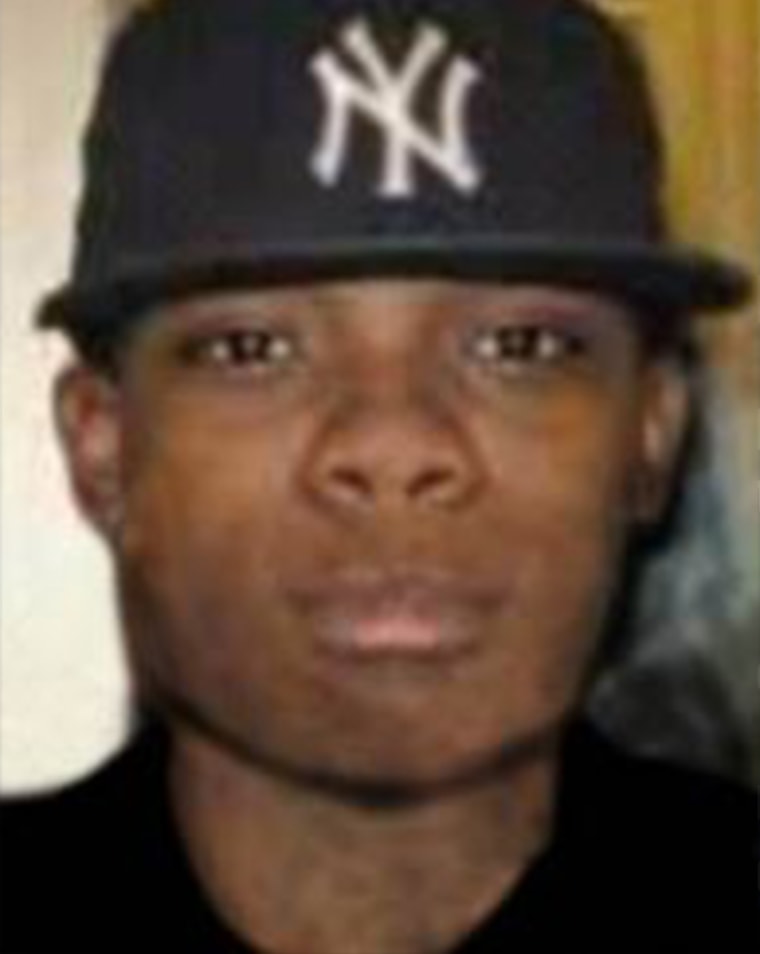 Domonique was a sports guy. Baseball, basketball, football, hockey: he played them all. But his mother hasn't been able to watch her son play any game in nearly eight years.
That's because the last time anyone saw Domonique was the afternoon of February 12, 2009.
"I feel like it's a never-ending battle," Mozell Jones-Grisham, Domonique's mother, told Dateline. "I have to keep fighting though -- for my son. He deserved so much more than this."
Domonique spent the last day before he vanished playing in a local hockey game. "He won the MVP at that game, so he was in a good mood," explained Mozell.
The teen's 16th birthday had just passed the month prior, so his mother wanted to try and do something special. They were going to have a party to celebrate at their home that evening. Nothing big, but special nonetheless.
Mozell was out getting supplies while her son headed home with some of his younger brothers.
Domonique was close with his siblings. He was the second oldest of six siblings. The younger boys admired their older brother, and Domonique tried his best to spend time with them whenever he could, his mother said.
But Domonique was also a teenager, who wanted to spend as much time possible hanging out with his friends. That's why that afternoon, when his cell phone rang, it wasn't unusual.
"Someone called him. He went out the door and told his brothers he'd be back soon," remembers Mozell. "I got home, and didn't worry right away. He's a teen, and he would see his friends." But Domonique never returned home. Mozell had a bad feeling, so she called police. "They assumed he probably just ran away," Mozell told Dateline. "And we insisted he wouldn't do that. But that's the story they assumed."
Domonique's case is still open and active, according to officials with the Rochester Police Department. However, very few clues as to what may have happened to him have ever been uncovered. Nothing else is able to be released at this time.
There have been rumors though. Rumors that have frightened and unsettled Mozell.
Several people, she says, have reached out to her saying her son was killed by a group of teens over an unknown disagreement. Others have told her his death was an accident, and was hidden because the kids he was with were scared.
Her concern and frustration stem from this information not being relayed to the police, as the person or persons who have it are frightened that what they say may put them in danger.
"I pass along the information I get to the detective on his case, but nothing seems to happen. I just want someone to take my son's case seriously," Mozell told Dateline.
One thing has helped lift her sprits, though. Several years ago, Mozell's pastor told her about a support group for family members of the missing. That calls itself "Missing the Missing." The group has provided a great deal of comfort to Mozell, as she said people there have experienced the same emotions she has dealt with.
But no matter the amount of support she has received from family, friends and even strangers, Mozell just wants to bring her baby home; however it may be.
"At this point, we've had to accept the idea he may not be alive. It hurts, but we just need to lay him to rest now," Mozell said. "I don't care what happened, I just want to bring my baby home."
Life has gone on for Mozell and her family. They moved from Rochester to North Carolina last year. They try to mark heartbreaking milestones like the anniversary of Domonique's disappearance and his birthday.
It gets harder to keep hope with each passing year
Domonique would be turning 24 this coming January. He has four nieces and nephews he hasn't been able to meet. Two of them are named Domonique, partially in honor of their missing uncle.
"He's not forgotten," Mozell told Dateline. "He's still very loved. And we'll never stop looking or fighting to bring him home."
If you have any information regarding Domonique's case, you are urged to Rochester Police Department at (585) 428-6595.