In 2013, Emily Stillman, then a 19-year-old student at Kalamazoo College in Michigan, called home complaining about a headache. By the next day, she was dead.
When the hospital called to say Emily was in a coma, her brain swollen from bacterial meningitis, her mother didn't believe it, because she assumed her daughter had been fully vaccinated.
But Emily had a rarer strain of meningitis, serotype B, for which there was no approved vaccine in the U.S. until 2014.
"Every day, I wake up with nausea in the pit of my stomach — my life is really my life, not a nightmare," said Alicia Stillman, 53 of West Bloomfield, Michigan. "Emily is really dead."
"I can't bring my Emily home, but for the millions and millions of Emilys out there, I can protect them," she told NBC News.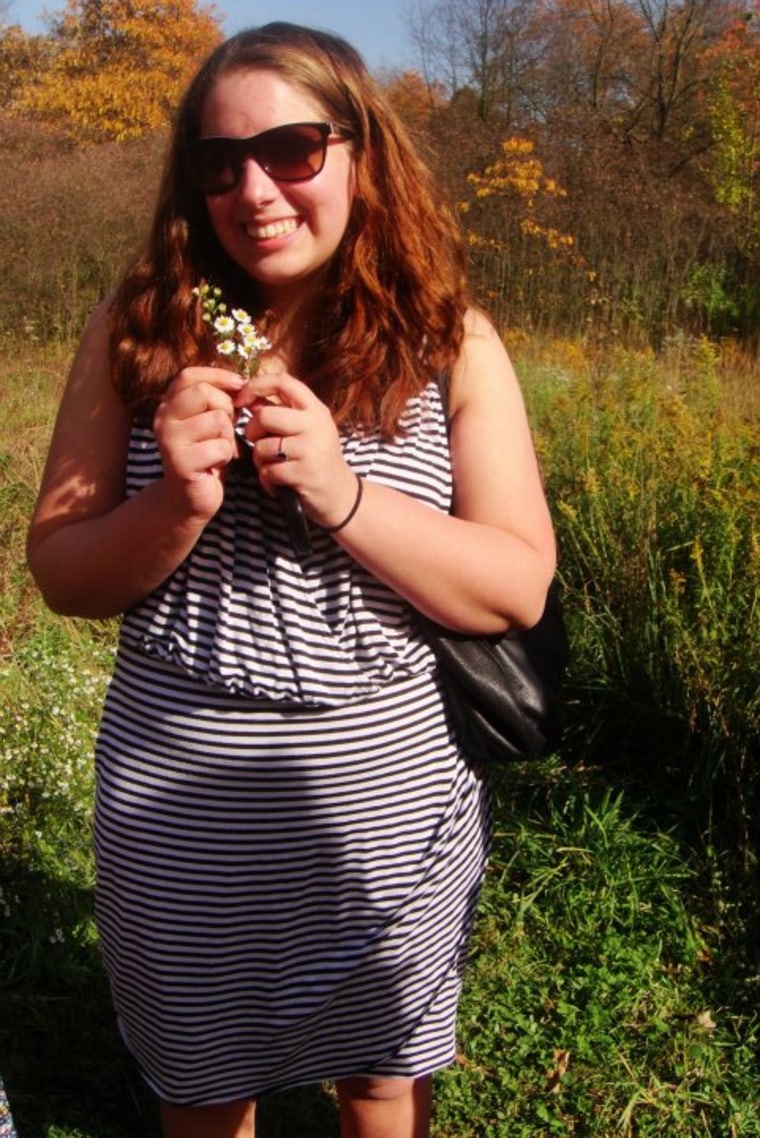 After Emily's death, Stillman helped parents charter buses to cross the border into Canada so their children could receive the meningitis B vaccine, where, as in Europe, it was available.
She also founded the Emily Stillman Foundation and became an advocate, educating parents and health professionals about meningitis vaccines.
Today, there is a vaccine for meningitis B available in the U.S., but according to Stillman, "most parents are unaware of its existence." She has bonded with others — MenBstrongMoms — to fight for immunization efforts.
What's the recommendation?
There are several strains of the bacterial form of meningitis, according to the Centers for Disease Control and Prevention, and the vaccine required by most colleges (Menactra, Menveo or Menomune) only protects against types A, C, W and Y.
After an outbreak of meningitis B at Princeton University in 2013, the CDC and the U.S. Food and Drug Administration imported emergency doses of Bexsero — which at the time was not approved in the US. The Food and Drug Administration fast-tracked the approval of Trumenba in 2014, followed by Bexsero in 2015.
The two so-called MenB vaccines are not interchangeable — experts say the series should be given between the ages of 16 and 23 and completed with the vaccine first started: Trumenba, two or three doses; Bexsero, two doses at least one month apart.
Doctors say bacterial meningitis is a horrific disease that most often strikes babies and young adults living in close quarters, sharing toothbrushes and utensils. If left untreated it can be fatal in a matter of hours. Survival can mean brain damage and other disabilities.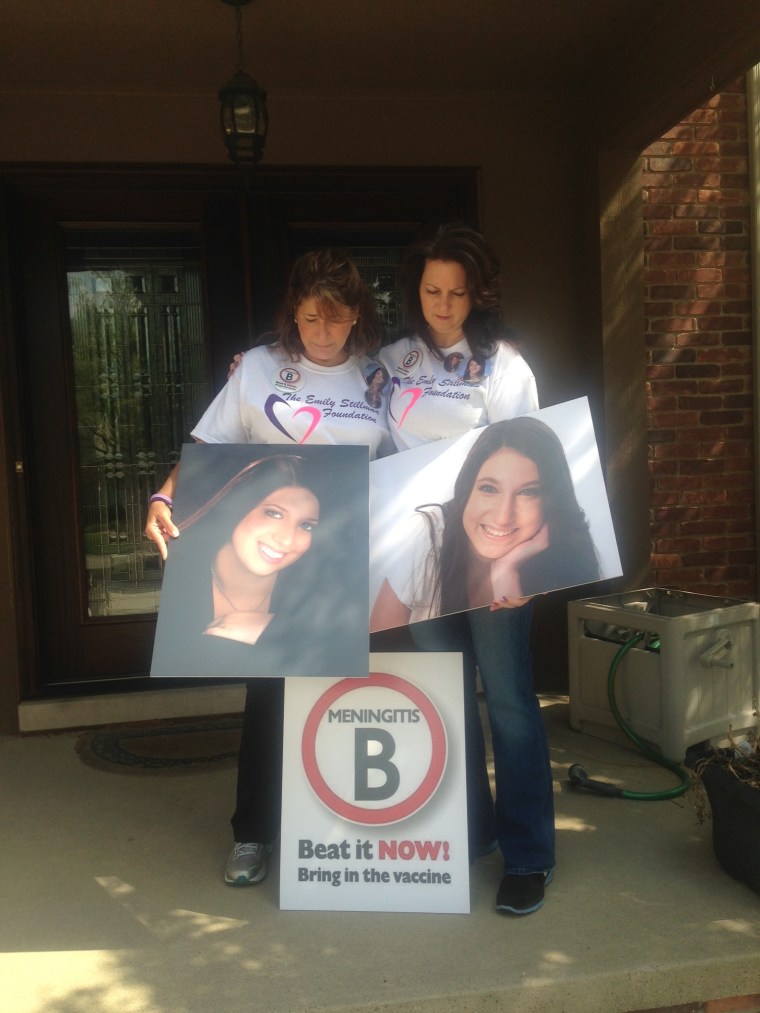 About 10 percent of people are carriers of the bacteria (in the back of their throat) that causes meningitis B, but have no signs of the disease, according to the CDC.
Meningitis rates have been declining in the United States since the late 1990s following vaccination efforts with MenACWY. In 2015, there were about 375 cases reported by the CDC.
Less than 10 percent of young people receives the MenB vaccine, according to Dr. William Schaffner, professor at Vanderbilt University and medical director for the National Foundation for Infectious Diseases.
The Centers for Disease Control and Prevention recommends that all children in the United States, beginning at the age of 11, get the MenACWY, with a booster dose between 16 and 18.
"Those vaccination rates are high, well into 80 percent," said Schaffner.
But the CDC gives a less stringent or "permissive" recommendation for the MenB vaccine, because it is less common and seen more often in babies. Rather, the CDC recommends the MenB vaccine for "people 10 years or older who are at increased risk for serogroup B meningococcal infections."
According to the American Academy of Pediatrics, the "MenB vaccine is not routinely recommended for healthy individuals who are not at increased risk for serogroup B meningococcal disease. However, a MenB series may be administered to healthy adolescents and young adults if they wish to obtain short-term protection against diverse strains of serogroup B meningococcal disease."
The AAP adds, "Individuals at increased risk for serogroup B meningococcal disease include those with persistent complement component deficiencies (C3, C5-C9, properdin, factor D, factor H or receiving eculizumab); anatomic or functional asplenia, including sickle cell disease; and those residing in a community with a serogroup B meningococcal disease outbreak as defined by the local health department on the basis of CDC criteria."
Regarding universities, the American Academy of Pediatrics says "college students are not considered to be at increased risk for serogroup B meningococcal disease since the incidence of meningococcal B disease in college students is not greater than that of the general population of the same age."
Getting meningitis B is "akin to being struck by lightning," Schaffner told NBC News. "Parents and doctors can take it if they want — they have a green light, but not a 'thou must give it.'"
"Type B, unlike the others, has lots of cousins," he said. "There is not one type B like A,C,Y and W. Another issue, as with many vaccines, is we are not entirely sure of the duration of protection. It's not infinite."
In fact, of the 6,000 students offered Bexsero in the 2013 Princeton case, 34 percent did not develop an immune response to the strain responsible for the outbreak, according to a study in the New England Journal of Medicine.
'Not just a college disease'
But, Alicia Stillman believes the vaccine, while not perfect, "can improve our odds." And other parents who have lost children to meningitis B, say some protection is better than none.
Patti Wukovits of Massapequa, New York, lost her 17-year-old daughter Kimberly in 2012.
"She was in perfect health," Wukovits, a 53-year-old registered nurse, told NBC News. "Kimberly was a high school senior living in my house and not in a dorm. Parents have to understand, it's not just a college disease."
When Kimberly complained about body aches and had a fever of 101, her pediatrician thought it was a case of the flu. She had been vaccinated with MenACYW.
But by morning, she had tiny dots on her ankles, the sign of a blood infection, and was rushed to the emergency room.
When Kimberly was diagnosed with meningitis, her mother said, "That's impossible, she was vaccinated. I was completely blind-sided. I thought she was fully protected."
Within hours, her organs were failing and she went into cardiac arrest. When Kimberly was declared brain dead, her mother had to make the agonizing decision to take her off life support.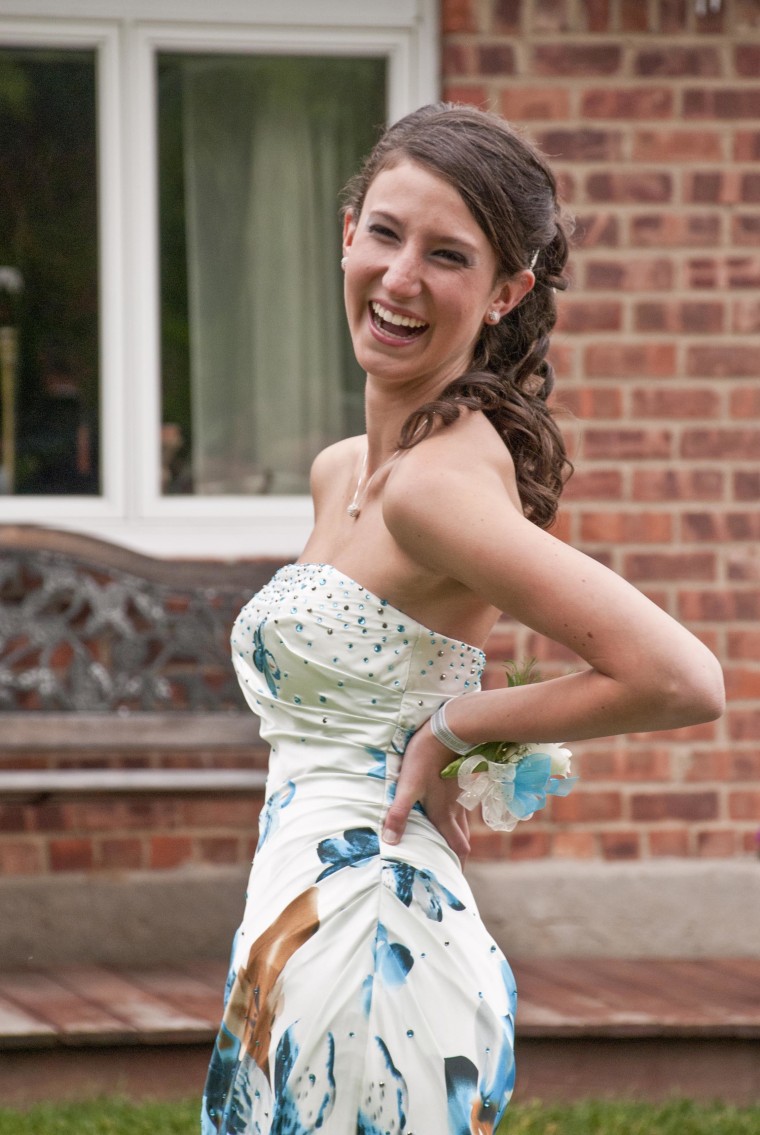 Had she lived, Kimberly would have lost all four limbs, said her mother. "Her arms and legs were completely black because there was no blood flow to her extremities."
After her daughter's death, Wukovits founded the Kimberly Coffey Foundation, to educate others about the vaccine. "God forbid parents don't get it, because they just don't know about it," she said.
As for the CDC's permissive recommendation, "It's a very confusing message to deliver," she said.
Stillman agrees. "It puts the burden of education and the recommendation itself, directly on medical professionals and parents," she said. "Why don't they take a stronger stance?"
"And medical professionals are hesitant to take the lead, so no one is taking the lead," she said. "The vaccine is sitting there."
Despite the soft CDC recommendation, infectious disease specialists like Schaffner still urge parents to consider the MenB vaccine, even if it adds to a fairly large schedule of immunizations.
"We are making as many people, both professionals and parents, aware of the vaccine and encouraging them to get it," said Schaffner. "It's safe, and other than inconvenience, it's not a big issue."