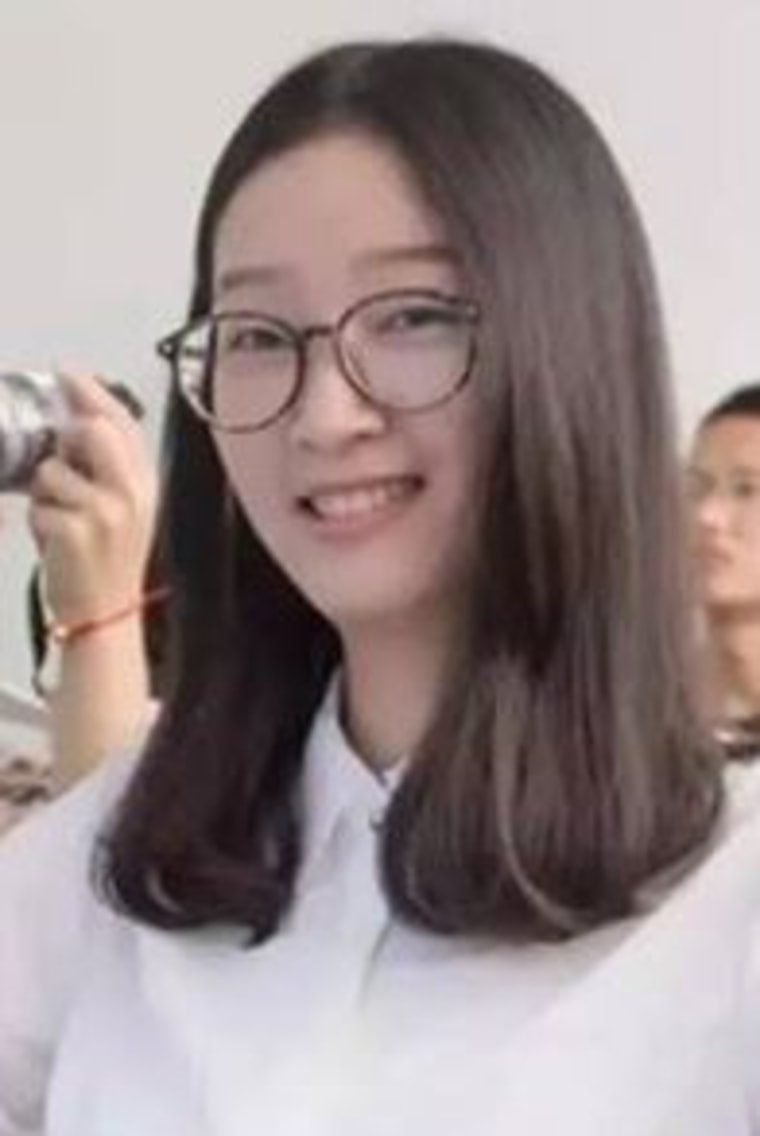 As the alarming disappearance and suspected kidnapping of visiting University of Illinois scholar Yingying Zhang continues to shake her college community, the FBI is now offering a $10,000 reward for information in the case.
"I really hope to see Yingying coming back safe and sound," Ronggao Zhang, Yingying's father, told Dateline in a statement. "It'll be the best Father's Day gift."
Yingying, originally from southeast China, was last seen around 2:00 p.m. on Friday, June 9 near the north end of the University of Illinois Urbana-Champaign campus. Authorities say the 26 year old was on her way to sign a new apartment lease, but texted the building manager saying she was running late.
Security footage from a parking deck shows Yingying talking to the driver of a black Saturn Astra four-door hatchback for several minutes. The footage then shows her getting into the front passenger seat, and the vehicle driving off. It remains unclear who the driver of the vehicle was, although officials say the person appears to be a white male.
Yingying never made it to her scheduled appointment. Friends sounded the alarm Saturday when no one was able to get in touch with her, according to police.
Authorities continue to speak with a number of registered owners of the type of vehicle seen in the security footage. Few other details are being shared with the public so as to not jeopardize the case, according to a press release from the University of Illinois Police Department.
The FBI is now investigating, and has classified the situation as a kidnapping investigation. Over the weekend, the organization announced a reward of up to $10,000 for information that helps authorities locate Yingying.
Yingying is here on a yearlong appointment as a visiting scholar in the Department of Natural Resources and Environmental Sciences at the university. According to University of Illinois officials, Yingying is considering enrolling in a doctoral program after her appointment ends.
Since arriving in April, Yingying has developed a close group of friends among her fellow students. Those posting about her case on Facebook describe her as thoughtful and bright. Her disappearance has come as a shock, as several of her friends have categorized her as cautious and reserved with new people.
"She's careful; she wears her backpack on the front to avoid people stealing from her," Zink Zhang, a University of Illinois student helping spread the word about the case, told the News Gazette. Zink Zhang told the paper he doesn't know Yingying personally, but several of his friends do. "Her boyfriend said she's thoughtful, and she doesn't easily trust people."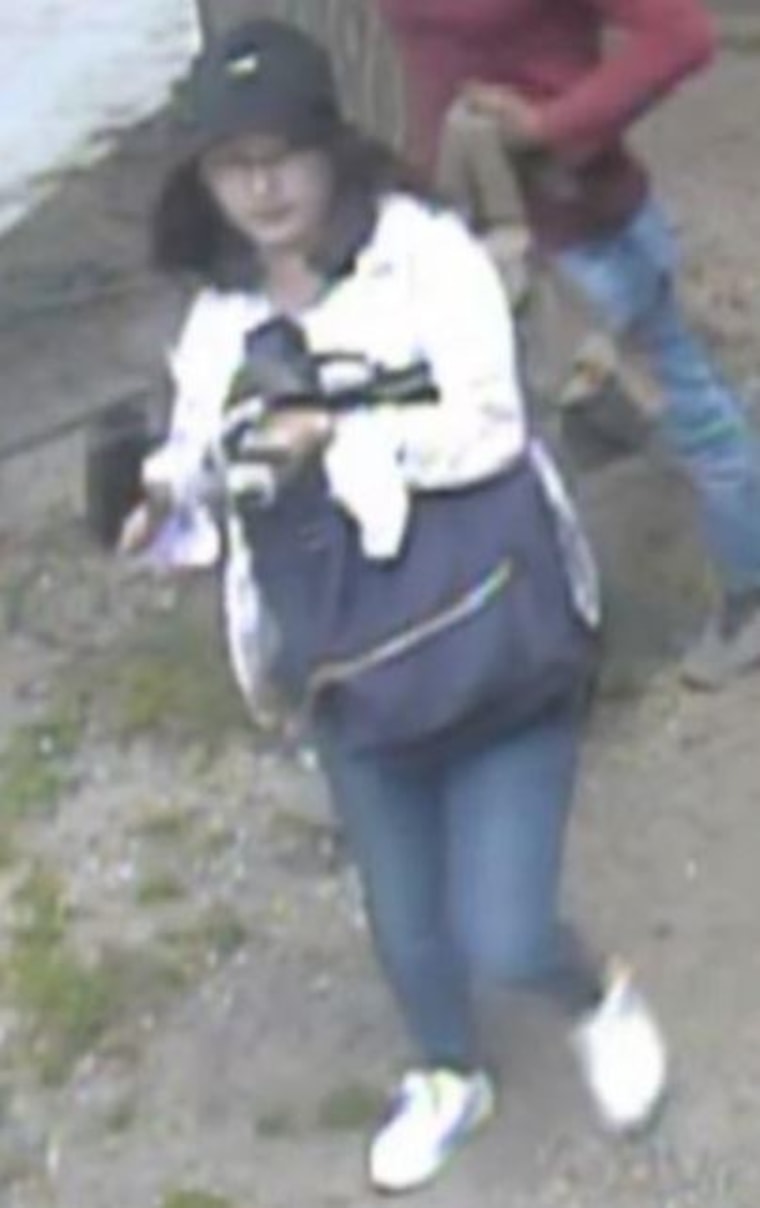 Yingying's boyfriend, and several of her family members, including her father and aunt, have flown in from China. They are staying on the university's campus as the search continues.
"I believe our Yingying will be back. As her family, we have nothing to do but to believe," Kelly Ye, Yingying's aunt, told Dateline in a statement. "The police officer told me that he is not only working on the case as an officer, but also as a father. This makes me believe that they will be able to find our Yingying as soon as possible."
Hundreds of students, many from the Chinese student community, have volunteered to hang fliers around campus and surrounding towns. More than $60,000 has also been raised as of Monday afternoon through a GoFundMe page. Those funds will be used to assist Yingying's family with the expenses they incur during the search, the page states.
A group of volunteers aiding in the search, including several of Yingying's friends from both the U.S. and China, gave a statement to Dateline about their efforts. "Eleven days have passed since Yingying's disappearance," it reads in part. "We are deeply concerned for her and we have to help whatever way we can."
The statement goes on to ask the public for continued help. "Please follow the Finding Yingying Facebook page. Please retweet the information to your friends, and please join us to find Yingying. Every action counts."
Yingying's disappearance has spooked other students, who have started to grow concerned for their own safety. "As someone who studies in a foreign country just like Yingying, we can feel how much she needs our help. That's why we really want to find her," Robin Huang, a fellow student, told Dateline. "Also, it is disturbing to think that there's criminals out there. We do not know who will be the next target. And we don't know what they are trying to do."
Although officials have said they do not believe there is any immediate danger to the public, they are asking anyone who may have seen something suspicious to call in, no matter how insignificant it may seem.
Yingying Zhang is described as 5"4" tall, weighing 110 lbs. with shoulder-length black hair and brown eyes. She was last seen wearing a charcoal-colored baseball hat, a pink and white long-sleeve top, jeans and white tennis shoes. Her black backpack also remains missing.
Anyone with information regarding her whereabouts is urged to call the FBI's Springfield Field office at (217) 522-9675. Tips can also be left anonymously on the Champaign County Crime Stoppers tip line at (217) 373-TIPS or at 373tips.com.