When Alaskan teen David Grunwald didn't return home last Sunday night, his family immediately thought something was wrong.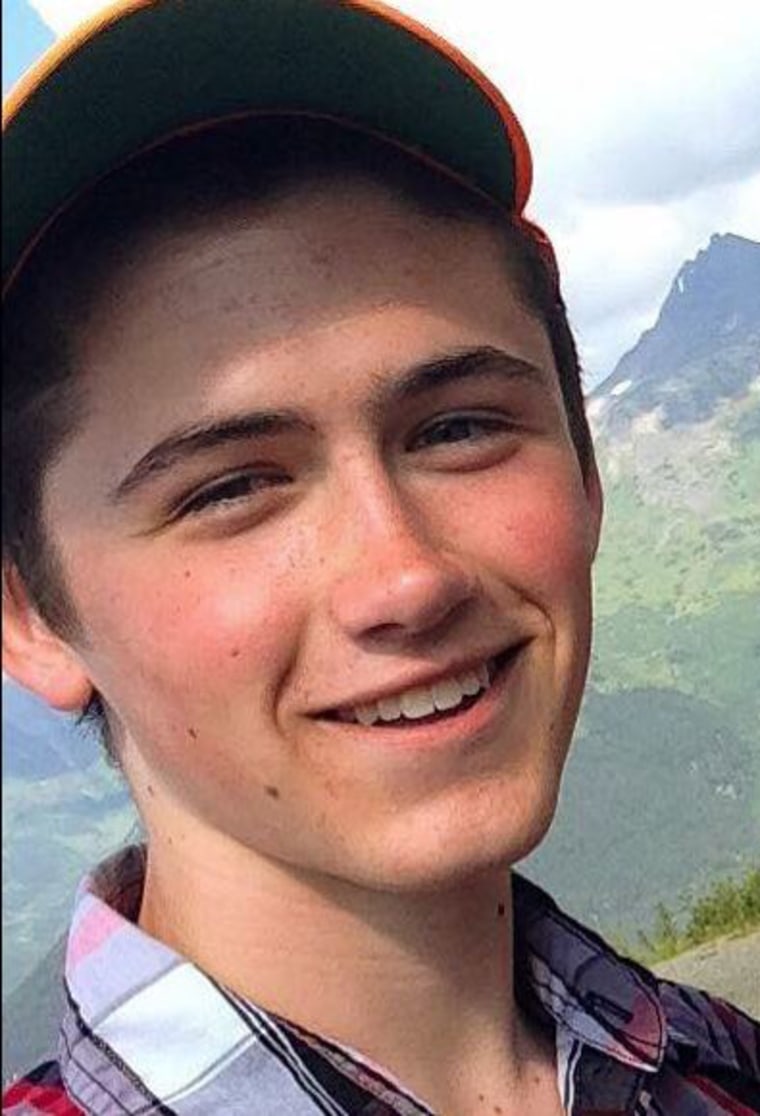 And when his 1995 Ford Bronco was discovered abandoned and torched on a rural trail several hours later, panic set in.
"I think they are holding up as best as can be expected," Brenda Paradise, a private investigator working on the case, told Dateline. "They are preparing for the worst, but we're praying for a miracle."
David was last seen dropping off his girlfriend, with whom he had spent the day, on Sunday, November 13 around 6:30 p.m. at her father's home in Palmer. The 16-year-old then called his mother saying he had plans to stop by a friend's house and might not be home to make the agreed-upon 9:00 p.m. curfew. But he told her he wouldn't be more than 20 minutes late.
The friend never saw David. And David never returned home. His mother reported him missing around 11:45 p.m.
The next day, David's Bronco was discovered on a rough trail popular with four-wheelers on Bald Mountain Ridge, roughly a 20-minute drive from his family's home. The car was so badly burned, metal pieces had fallen off and no material was left inside. No remains were found in or around the vehicle, according to police. The rural area surrounding the site was searched, but David was nowhere to be found.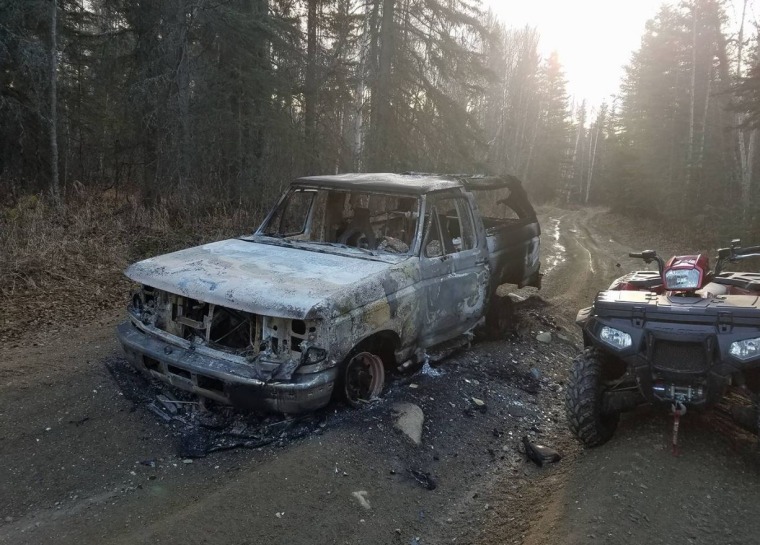 On Friday, Paradise, a private investigator for a non-profit group, joined the efforts to find the team after being phoned by another Alaskan organization assisting on the case. Paradise, whose organization provides services pro-bono, told Dateline there is a massive effort to find David. "Really, this could have been anyone's kid, which is why there has been such an outpouring of people wanting to help," Paradise said.
On Monday Megan Peters, spokesperson for the Alaska State Troopers, told Dateline there have been no updates to the case. Although no official searches are being held at this time, in an effort to establish a more solid timeline of the David's movements, authorities are seeking anyone who may have seen the teen or his Bronco being driven after 7:00 p.m. that Sunday evening
For David's loved ones, it's an unimaginable situation in which to find themselves.
"We are desperate for any information to locate David. This is a living nightmare," Cheri Ruiz, David's aunt, told Dateline. "We need him home. We need to locate him and help him."
David, a junior at the Mat-Su Career and Technical High School, is described as an all-America teen with a close-knit group of friends. The teen, who comes from a military family, has aspirations to become a pilot and possibly join the military himself someday. There were no obvious signs that anything was bothering him in his life.
"I'm not seeing any signs or red flags in this case," Paradise told Dateline. "It very well could be a case of wrong place, wrong time, wrong people."
More than 300 volunteers, many active-duty military personal or National Guard members, met up Saturday to search and hang fliers, family members said. Because of the rough terrain and with temperatures dipping into the teens overnight, officials are asking for volunteers not to head out on their own to searches.
Paradise, who helped organize and oversee the search effort this weekend, told Dateline they are not releasing much information regarding the areas her organization and law enforcement are focusing on, so as not to jeopardize the investigation in any way.
She is also encouraging anyone who may have information in the case to call in, and to not be afraid to talk with authorities. There is now a third-party anonymous tip line anyone with information can call or text to that will be sent to police. An expert, who has previously worked with the FBI, flew in late last night, and Paradise hopes answers will be found in the next few days.
David's loved ones are extremely grateful for all the support they've received, and are holding on to hope he will be brought home soon.
"David is missed immensely and we need him home," David's aunt Cheri said.
David Grunwald is described as 6' tall, weighing 150 lbs. with brown hair and blue eyes. He was last seen wearing an orange North Face jacket, jeans and moccasin-style shoes.
Anyone with information regarding his whereabouts is urged to call the Alaska State Troopers at (907) 352-5401 or Private Investigator Brenda Paradise at (281) 642-7299. You can also call or text the anonymous tip line for the case at (907) 290-8999.