It's been nearly five months since California mother-of-four Cecilia Cabrera mysteriously vanished, and those closest to her are still trying to make sense of the shocking situation.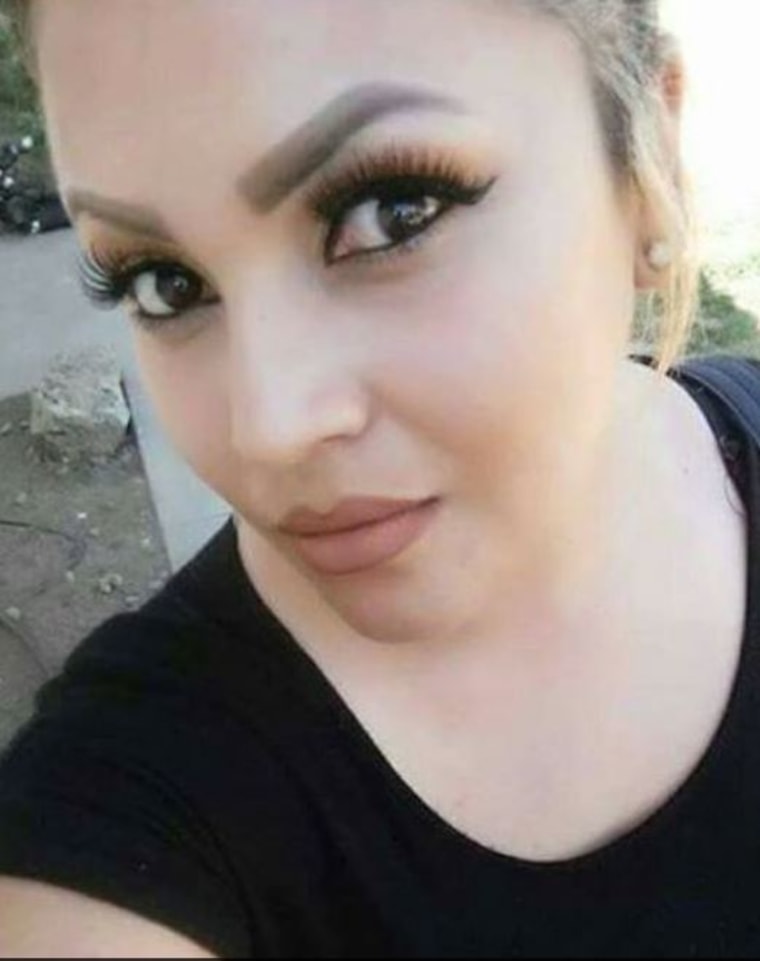 "In my head, there are all these questions. What happened that night? Where is she?" Ariana Flores, a close friend of Cecilia's, told Dateline. "She needs to be home."
The last images of Cecilia were captured on surveillance footage from the Tachi Palace Casino in Lemoore, California. It was just before 1:00 a.m. on June 9, 2016 when the 31-year-old was seen leaving the casino in her dark grey Chevrolet Malibu.
Several hours later, a call came in to the California State Highway Patrol that a burning vehicle had been discovered in an orchard near Goshen, about 30 miles away from the casino.
It was Cecilia's car. But there were no signs of Cecilia.
Things were complex in Cecilia's life and had been for some time. She had been divorced from her first husband, the father of her three oldest children for years, and was married to another man, Francisco Valdivia.
The tricky part was that Valdivia did not live with Cecilia and her four children; he was living with another woman. The relationship was complicated, Ariana told Dateline, but Cecilia had confided in her friend that she had had enough.
"If she did anything wrong, it was being with that man," Ariana said. "She deserved better. But when she talked about leaving him, she would tell me that he would not let her go."
According to Ariana, Cecilia had gone to the casino that night with her husband. It was odd, she said, because the two never went out at night together.
Cecilia had also said she had been receiving threatening phone calls in the weeks before she vanished, which was concerning for her loved ones.
"She didn't really have an enemy in the world outside of this situation," Ariana told Dateline.
Authorities are continuing to investigate Cecilia's disappearance and call the case "active and on-going," Sergeant Joe Torres of the Tulare County Sheriff's Department told Dateline. He added that investigators are still following up on all leads, including the early lead about Cecilia's relationship with her husband, Valdivia.
About a week after Cecilia vanished, Valdivia was arrested on unrelated drug charges for allegedly operating multiple marijuana grow sites, according to police. It was during the investigation into Cecilia's disappearance, that police uncovered the sites.
When asked to comment if there might be a connection between Valdivia and Cecilia's disappearance, Sgt. Torres would only tell Dateline, "I can say that he has not been eliminated in the case."
Valdivia has denied having any involvement in Cecilia' disappearance, according to authorities.
As the official investigation ticks on, Cecilia's loved ones are trying to stay hopeful.
Multiple Facebook groups and pages have been started to spread awareness about the search and to keep people updated on developments. Users on social media have been encouraged to share positive stories or memories of Cecilia. There are so many, Ariana told Dateline, "It wasn't until she disappeared that we realized show much she did for others. These people tell us things and we're, like, "Wow." We knew she was so generous, but had no idea how many people she did something for."
Cecilia's brother, Rigo Cabrera, who is taking care of two of his sister's children in her absence, echoed that sentiment, telling Dateline, "She has such a generous heart. She'd do anything for anyone." The other two children are living with their biological father and his wife, both of whom are actively participating in the search for Cecilia.
"I think they are still in shock. These poor children just want their mom back," Cecilia's friend Ariana said. "We all want her back. She is greatly missed."
Cecilia Cabrera is described as 5'1" tall, weighing 160 lbs. with brown eyes and dyed blonde hair.
Anyone with information regarding her whereabouts is urged to call the Tulare County Sheriff's Department at (559) 735-1880.