The curtain rose at The Alvin Ailey Citigroup Theater on Sunday evening to a packed house of dance enthusiasts eager to experience "Mixtus," the electrifying showcase of solos presented by BalaSole Dance Company.
Founded in 2010 by Roberto Villanueva, BalaSole is a multi-genre, all-inclusive company -- the first hybrid dance organization in the United States that is solely dedicated to bridging the gaps in the field of dance.
Committed to diversity in casting, the company has no "typical" member. Rather, it aims to include professional dancers who are both underrepresented and underemployed for reasons such as body-type, age, gender, sexuality, ethnicity, disability or means of artistic expression. Villanueva also aims to create opportunities for dancers who otherwise might abandon the profession altogether.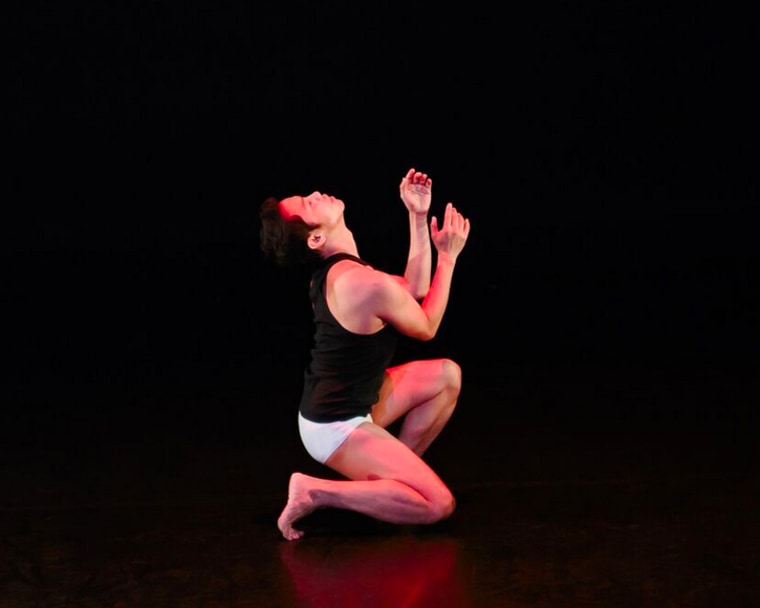 "I tell female artists who are pregnant to join my company. My oldest dancer is 57, and I'm looking for older dancers, even into their 70s. There is really no limit to the kind of dancer who can join the company," he said.
Originally from the Philippines, Villanueva trained at the Alvin Ailey School and the SUNY Purchase Conservatory of Dance. However, as a gay man, he took note of a variety of factors that seemed to limit dancers in the LGBTQ community.
"Some gay male dancers might not fit into a dance company because of a certain quality of movement, a specific style or set of affectations. A lot of major companies are looking for masculine men, but I don't just pick masculine men. I pick men of all styles, men who are effeminate or masculine, and of all backgrounds."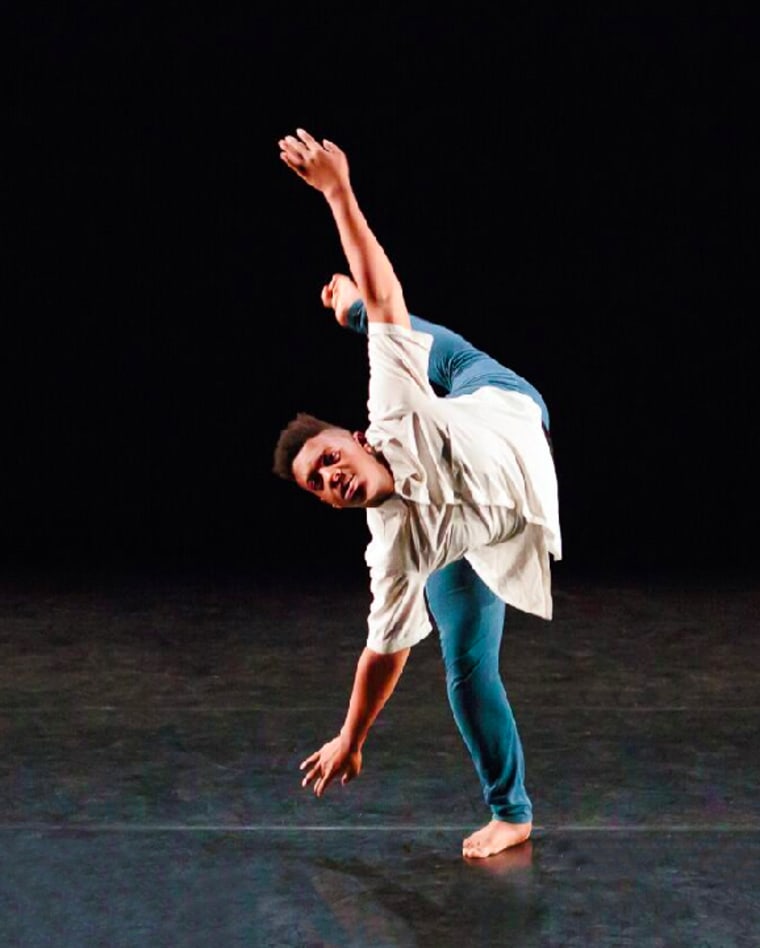 One of those men is 19-year-old DaJuan Harris, a New Jersey native and "Mixtus" soloist. Harris began performing at 9 and earned several prestigious scholarships to intensive programs in his teens, including at The Julliard School and The Joffrey Ballet School for jazz and contemporary dance. Having applied to BalaSole in the past, DaJuan jumped at the opportunity to be a part of "Mixtus."
"I like the diversity of [BalaSole]," Harris explained. "We come in all shapes and sizes, and I feel like Roberto showcases that."
Coming from a classical background, Harris told NBC OUT, "There are these stigmas … I always get told, 'You've got to be more masculine! Masculine! Masculine!' And I've listened, but I continue to be myself, and opportunities have opened up just from being myself." DaJuan's life goal: to be a back-up dancer for Lady Gaga.
"When We're Silent" is the title of Harris's solo, a standout contemporary piece that fuses dance with an evocative soundscape. Eerie chants of "you're stupid," "you're nothing" and "you're worthless" left the audience paralyzed and fixated on the stage.
"It was meant to express the inner thoughts and struggles of LGBTQ people -- aways questioning, 'Am I normal?,' 'Is it right for me to have feelings for the same sex?'" Harris explained. "I knew I was gay since I was three years old, and I have a family who has always been supportive, but it's very scary to hear about my friends who don't have that … It's very heartbreaking."
Beyond LGBTQ diversity, Villanueva's dedication to holistic casting fosters an environment for international dancers as well.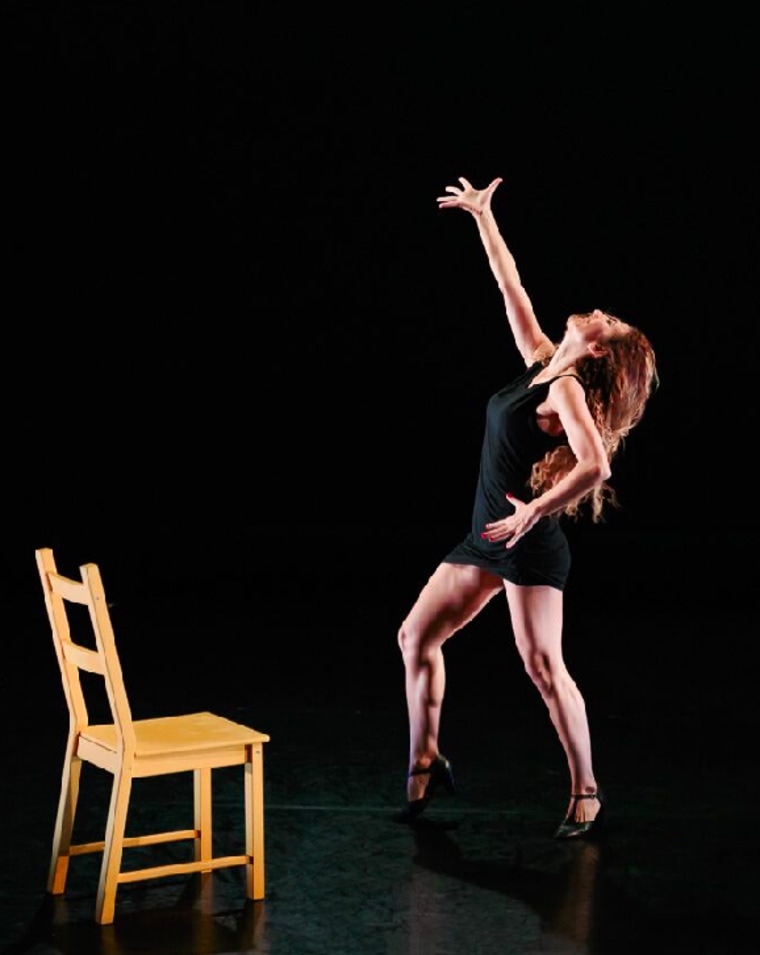 Originally from Spain, Vanessa Calderon is an actress and dancer whose solo, "Temptation," conjures up the story of a woman willing to risk anything for the attention she so craves. The focal point of the performance is a yellow chair, at which Calderon directs her seductive prowess to lure a response from the empty vessel. Unmoved, the chair represents a losing battle.
"It could be anybody. I imagine a woman or man. The gender is irrelevant. It's eternal desire vs. eternal rejection. Anybody can relate to that," Calderon explained.
Echoing the sentiment, Villanueva expressed how he continues to use his personal struggles in order to unveil universal themes in his work.
"I am a gay person, and 99 percent of my solos are based on my relationship," he said. "To me, our struggles are no different than the struggles that straight people have."
When asked what it would take for LGBTQ dance pieces to be integrated into popular television dance shows, Villanueva paused.
"It's really just the people who would have to advocate for it," he answered. "That's the only way to get these shows to be more inclusive, to show them that there is a need –- that [LGBTQ-inclusive dance] is powerful. I think that's the only way."