/ Source: Associated Press
SANTIAGO, Chile — Scuffles have broken out in Chile's capital with the arrival of a busload of people protesting a government move to protect the rights of transgender children in schools.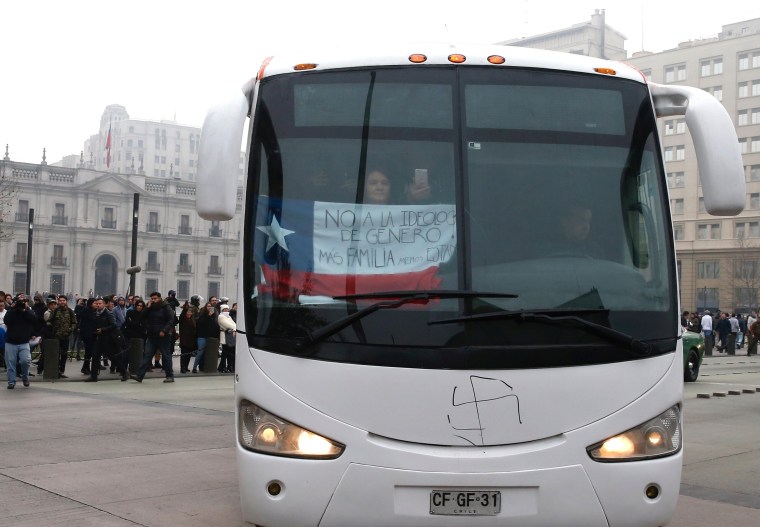 Demonstrators aboard what they call the "Freedom Bus" were met by counter-protesting gay rights activists after they drove past the presidential palace in Santiago on Monday.
Clashes broke out and police responded with water cannon to disperse the crowds. Journalists saw a few people detained, but it is not clear if there were injuries.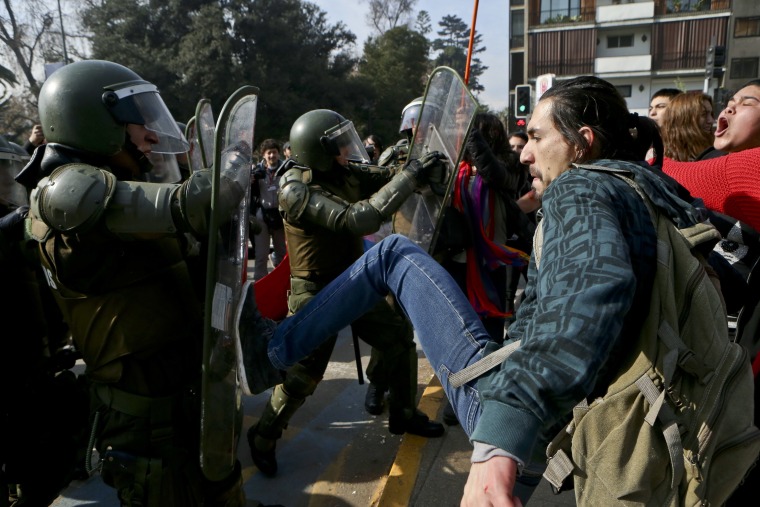 The bus demonstration was organized by conservative opponents of a gender identity law that is being debated by Chile's Congress.
At the same time, taxi drivers were blocking a major street nearby to protest the Uber ride-hailing service.