In an effort to shed more light on a topic that has been at the center of social and political debates all year, National Geographic will be debuting a new magazine and accompanying documentary dedicated to examining gender around the world.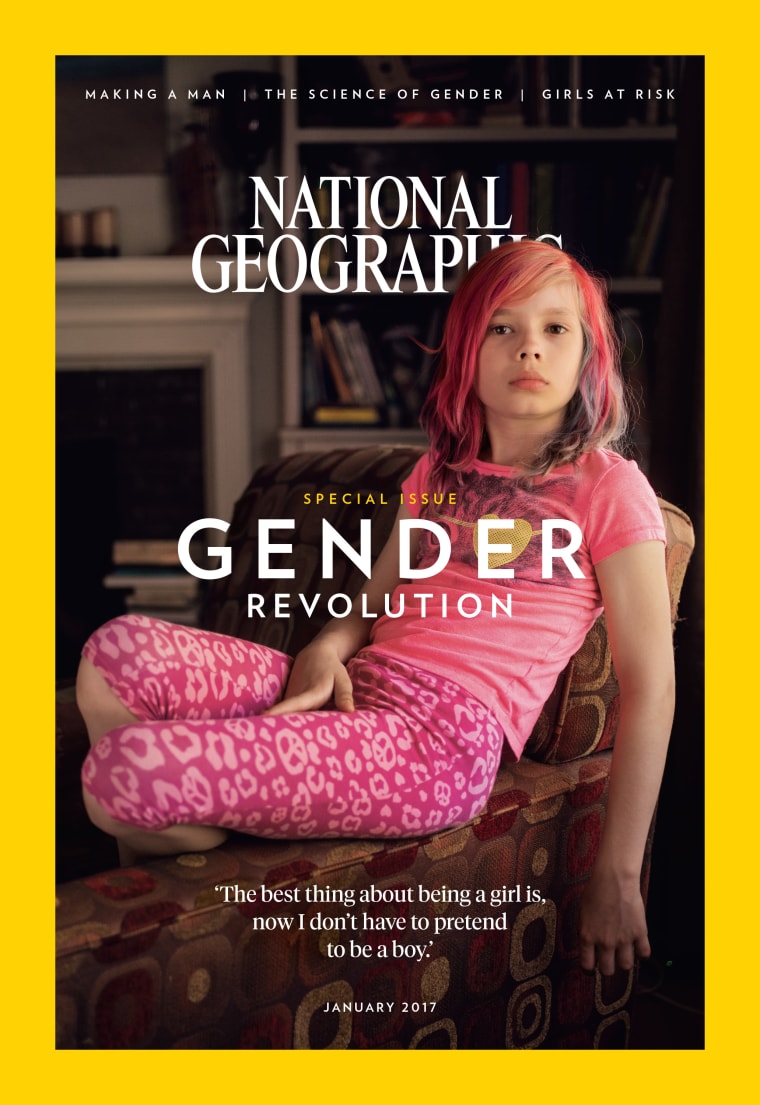 "National Geographic is almost 130 years old, and we have been covering cultures, societies and social issues for all of those years. It struck us, listening to the national conversation, that gender was at the center of so many of these issues in the news," Susan Goldberg, editorial director of National Geographic Partners and editor in chief of National Geographic magazine, told NBC Out.
Avery Jackson, a nine-year-old girl from Missouri, graces the cover of the magazine, making her the first transgender person to be on the cover of National Geographic.
"We wanted to look at how traditional gender roles play out all over the world, but also look into gender as a spectrum. There's lots of coverage on celebrities, but there wasn't an understanding on real people and the issues we face every day in classrooms or workplaces in regards to gender."
The magazine issue, titled "Gender Revolution," covers a wide range of topics, from examinations of traditional gender roles and rituals of manhood or womanhood, to conversations with people who do not identify with these traditional roles. While putting together this January issue, National Geographic spoke with more than 100 children and teens around the world.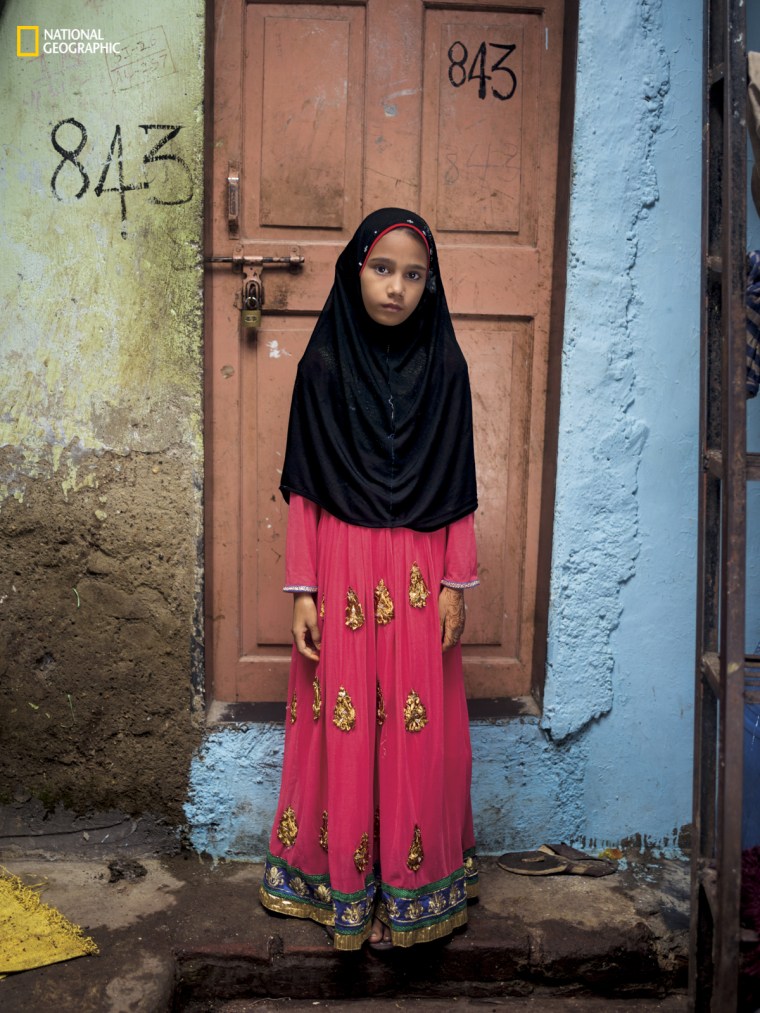 "Youths are articulate and smart and key observers, and they don't have a social veil. They'll tell you what they think, and that is a true reflection of how societies really are. It's harder to get more candid responses out of adults. We wanted to understand how gender plays out in society, and what are the limits, or lack of limits, they think they have because of their gender," Goldberg said.
Goldberg told NBC Out there was a stark pattern of young girls, regardless of where they were located in the world, telling National Geographic that they felt they were not treated equally because they were female.
"It's heartbreaking that, almost in 2017, 9-year-old girls, no matter they live, already see their potentials limited."
Goldberg hopes that one of the things readers take away from the issue is a deeper understanding of the gender spectrum and those who do not identify with traditional gender binaries. As part of that hope, the issue begins with a glossary of a multitude of terms related to the subject of gender identity, including definitions for "genderfluid," "intersex" and "transgender."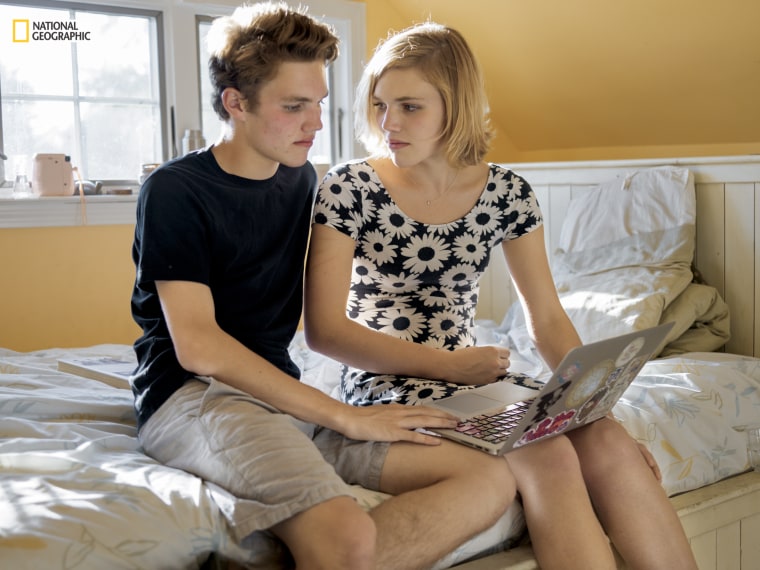 The topic of transgender and gender-nonconforming individuals is further explored in an accompanying two-hour documentary hosted by Katie Couric, also titled "Gender Revolution". In the documentary, Couric speaks to the parents of trans kids, people undergoing gender-confirming surgery and individuals who are intersex.
"It's hard to avoid hearing about some aspect of gender these days. Every time you check your phone, turn on the TV or scan Twitter, there's another story that's challenging our preconceived notions of what gender is, how it's determined and the impact these new definitions are having on society," Couric said in a statement. "I set out on a journey to try to educate myself about a topic that young people are living with so effortlessly—and get to know the real people behind the headlines. Because the first step to inclusiveness and tolerance is understanding."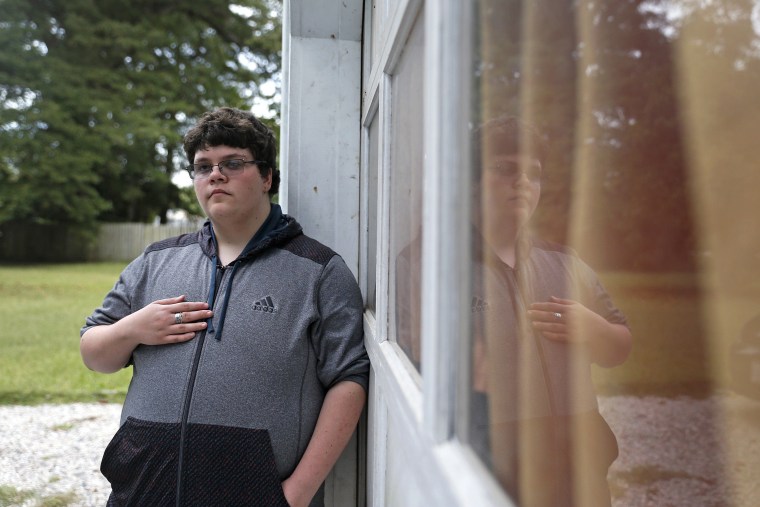 The documentary also contains interviews with various activists, including Professor Kristina Olson, who is conducting a 20-year study of hundreds of young transgender and gender-nonconforming kids; Georgiann Davis, an activist for intersex individuals; and Gavin Grimm, who's involved in a Supreme Court case that could determine whether transgender people will be able to have equal bathroom access.
At the core of both the magazine and documentary, however, is a focus on everyday individuals, something Goldberg and other editors at National Geographic specifically sought to accomplish.
"What I really like about the story about people who identify on the gender spectrum is that it isn't about famous people. It's about regular people who are making this journey. I commend their bravery for letting us into their lives," Goldberg said.
The documentary "Gender Revolution" will premiere in February. Further information regarding National Geographic's "Gender Revolution" series will be available here starting January 3.