The NCAA announced Tuesday it was lifting its ban on holding championship events in North Carolina after the state repealed its controversial and costly "bathroom bill."
House Bill 2, commonly known as HB2, restricted which public restroom transgender people could use and limited protections for LGBTQ people in the state. Last week, North Carolina lawmakers struck a deal to repeal the bill and replace it with HB142, a compromise bill approved by the Republican-controlled legislature and signed by Democratic Governor Roy Cooper.
"We are actively determining site selections, and this new law has minimally achieved a situation where we believe NCAA championships may be conducted in a nondiscriminatory environment. If we find that our expectations of a discrimination-free environment are not met, we will not hesitate to take necessary action at any time," the NCAA Board of Governors said in a statement.
The NCAA's decision to reconsider North Carolina, however, received a swift and negative response from national and state LGBTQ-rights groups.
"HB142 continues the same discriminatory scheme put forward by HB2 and does little to protect the NCAA's players, employees, and fans. The NCAA's decision has put a seal of approval on state-sanctioned discrimination," Equality North Carolina Executive Director Chris Sgro said in a statement emailed to NBC News.
The compromise deal repeals the HB2 requirement that people in the state use public bathrooms that match the sex on their birth certificate rather than their gender identity, but HB142 bans cities from enacting their own anti-discrimination protections for LGBTQ people until 2020 and permanently blocks local legal protections for transgender people in restrooms.
"The NCAA's decision to backtrack on their vow to protect LGBTQ players, employees and fans is deeply disappointing and puts people at risk," HRC President Chad Griffin said in a statement. "After drawing a line in the sand and calling for repeal of HB2, the NCAA simply let North Carolina lawmakers off the hook."
Representative Deb Butler, one of the only openly LGBTQ lawmakers in the North Carolina General Assembly, expressed her dissatisfaction with the compromise deal and the NCAA's decision to reconsider her state for championship events.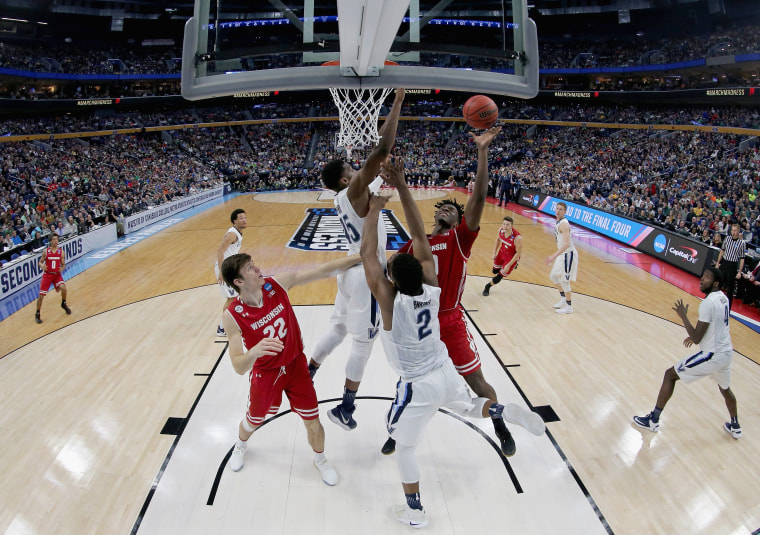 "If the North Carolina General Assembly would simply do the right thing, we wouldn't be in this fix," she told NBC News. "The overarching issue here is assuring LGBT citizens equal protection under the law in N.C. If the NCAA boycott gets us there one day quicker, my hope is that it would remain in place."
In its statement, the NCAA Board of Governors said championships previously awarded to North Carolina for 2017 and 2018 will remain in the state, but, it directed that "any site awarded a championship event in North Carolina or elsewhere be required to submit additional documentation demonstrating how student-athletes and fans will be protected from discrimination."