Eduardo Franco has lost count of the number of funerals he's been to this year. The last one was just a month ago in his home state of Carabobo in Venezuela. His friend Roberto, 25, died after succumbing to the effects of HIV.
"It was hard watching him in so much pain," Franco told NBC News. "He suffered a lot psychologically and physically," he recalled, struggling to get his words out. "I felt powerless, because there was no medicine for him."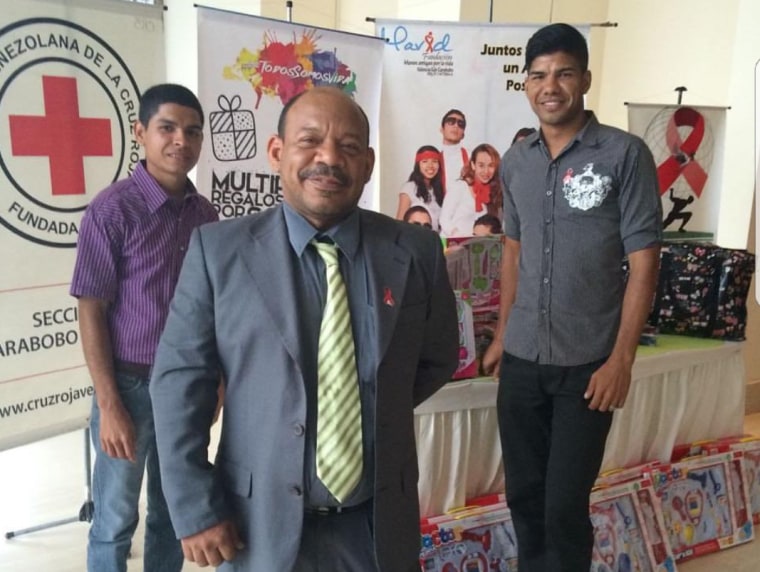 Roberto was bisexual and contracted HIV after having unprotected sex with a man. He is one casualty out of thousands of HIV/AIDS patients in Venezuela who are dying every year because of a major shortage of antiretroviral HIV medications that can help treat and slow down the virus and fight infection.
Since 2015, there have been sporadic shortages of these vital medicines all over Venezuela. But deliveries that were slow to arrive two years ago have now ground to a halt. Public hospitals have given up testing for HIV, and condom supplies have run out. Venezuela's health system appears to be on the brink of collapse.
"Over the past week in Carabobo there's no medicines arriving at all. If you have cancer or are recovering from an operation or have an infection you can't get any antibiotics. There's empty shelves in every clinic and pharmacy," Franco, who serves as a spokesperson for the HIV/AIDS foundation MAVID in Carabobo, explained.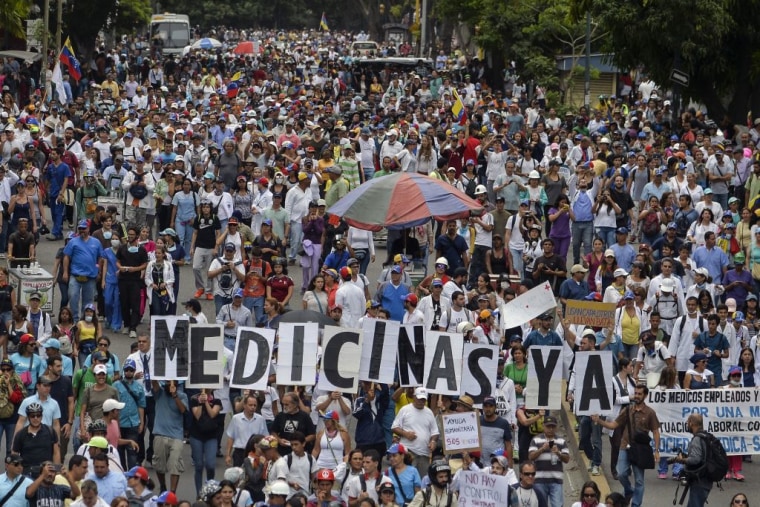 There are 8,500 people with HIV in the coastal state of Carabobo in northern Venezuela, according to MAVID. In 2012, there were 2,100 HIV-related deaths nationwide in Venezuela. So far this year, at least 1,600 patients have died in Carababo alone, a state that accounts for around 7 percent of the total population.
Carabobo, according to MAVID, has the third highest death rate for people with HIV and AIDS in Venezuela. Advocates say children, young mothers and teenagers are among those needlessly dying because they haven't been taking their medicines.
"I was diagnosed with HIV in 1998 when Venezuela had an AIDS program that was modern, well funded, with the best doctors in South America," Franco said.
But that once-renowned program is now just a distant memory for AIDS patients. "Eighty percent of people with HIV in Carabobo are not receiving treatment because of the shortage of antiretroviral medicine," Franco said. "The lack of medicine is worrying, but there's also food shortages. People are dying from hunger because they can't afford to feed themselves."
"There's no hope left in Venezuela; it's getting harder and harder every day."
One in every five people diagnosed with HIV in Carabobo are women, according to MAVID. Franco said 400 of them are mothers, and they haven't been able to find any formula to feed their children. Infant formula is crucial to avoid passing the virus on to their babies in breast milk.
"What do they do?" Franco asked. "They either risk giving them the virus in breast milk or let them starve. We've lost three HIV-positive babies this year because their mothers had no formula. They were so malnourished."
Venezuela's HIV foundations and UNAIDS estimate that in 2012 more than 200,000 Venezuelans had HIV/AIDS. In 2015, according to UNAIDS, 63,000 of those were on antiretroviral medication. Since the political crisis escalated, the vast majority of these patients have not received any medical attention in more two years, according to advocates on the ground.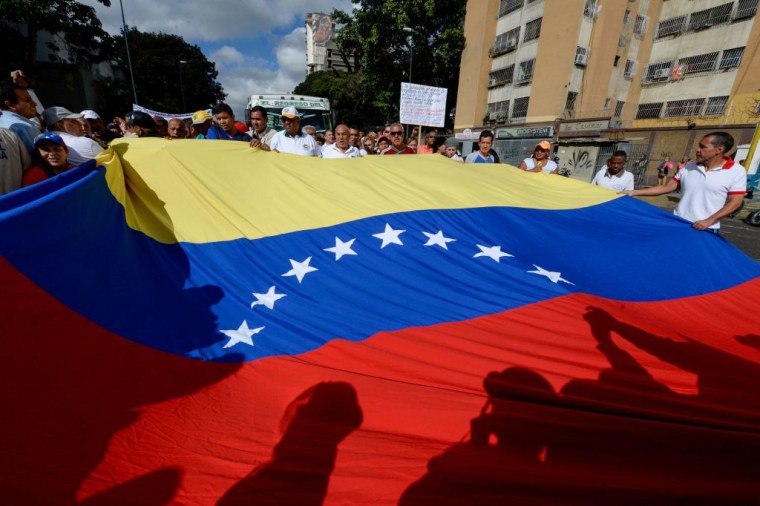 In Venezuela's capital, Caracas, the situation is just as bleak as it is in Carabobo. AIDS organizations in the city say 68 people with HIV have died between April and June.
"They hadn't been seen by any doctors and died because of a lack of medicine, infections and starvation," Maurico Gutierrez, an LGBTQ advocate and social worker based in Caracas, told NBC News.
The Venezuelan non-governmental organization Positivos en Colectivo (Positive Together) works closely with HIV and AIDS patients throughout Caracas. According to the charity, 85 percent of pharmacies in the capital have run out of medication. The organization claims between 95 and 100 percent of hospitals in the city have no medicines at all in stock.
"If you're sick and go to a hospital in Caracas, all you'll get — if you're lucky — is a bed and some saline solution," Gutierrez said following one of his regular visits to a hospital. "There's no hope left in Venezuela; it's getting harder and harder every day."
The United Nations Children's Fund (UNICEF) told NBC News that some medication — albeit not enough — is still arriving in Venezuela. A spokesperson said a batch of antiretroviral medication to treat children with HIV was sent in July. ''These pediatric drugs will be administered to 1,600 children up to 12 years old for the next six months."
"It's got nothing to do with politics; it's a matter of life and death. We're being persecuted and fighting for our human rights, our lives and our health."
Gutierrez, who is HIV positive, spent last week comforting the family of a deceased 16-year-old boy.
"He had HIV and was so weak when he arrived at the hospital. He was vomiting and bleeding a lot, very emaciated because he hadn't eaten anything nutritious in weeks. They carried out no tests and just left him to die without any treatment," Gutierrez said.
Despite the mounting death toll, HIV advocates have praised Venezuela's doctors and nurses who are trying to carry on as normal in third-world conditions.
"It's not their fault, because they can't do anything without proper medication and supplies," Gutierrez said. Protesters and health advocates blame Venezuelan President Nicolas Maduro, whose administration has refused offers of international aid and denies there's a crisis.
"Last year, we asked them to open a humanitarian corridor to allow essential medicines and basic food supplies through, but they refused, so we hold them responsible," Gutierrez added.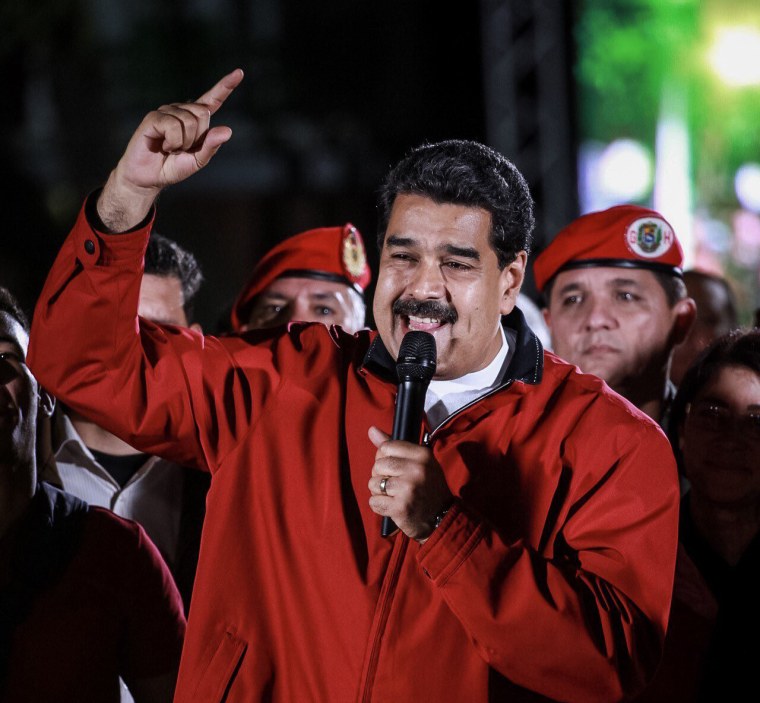 With no immediate help likely to come from the state, advocates are pleading with the international community to deliver aid. They've warned the lives of tens of thousands are at risk due to illness and starvation.
"It's got nothing to do with politics; it's a matter of life and death. We're being persecuted and fighting for our human rights, our lives and our health," Gutierrez said.
Eduardo Franco recently counted how many friends he has lost over the past two years. "Twenty-five gone," he said with a deep sigh during a Skype chat from his home in Carabobo.
For the past few months, Franco helped take care of his friend Roberto when he got really sick. He died in a small, rented room in Carabobo with just two friends by his side. No family members, not even his ex-girlfriend and their 6-year-old daughter came to visit him.
Roberto hadn't been to hospital in more than a year and was afraid he would die in the streets because he couldn't afford to pay his rent. He got no medical treatment at a time when he needed it the most.
"Before he died, Roberto asked me to keep raising awareness about safe sex," Franco said. "He wanted young people to know the risks of having unprotected sex. He told me his life should mean something and to not forget about him."