Bisexual advocate Greg Ward has been told there's no such thing as a bisexual person. He's heard it from gay and straight people alike.
"I've heard people say that bisexual men don't exist — 'They're on the train to Gay Town' — things like this," Ward told NBC Out. "And I think they don't understand what bisexuality is if they say things like that, because in my experience, my attraction is the same as a gay man's. I'm just as attracted to other men as a gay man equally."
Ward first came out to a small group of friends in 2000. One friend told him she thought bisexual men were disgusting and that she would never date one. Ward, who was 25 at the time, said it made him feel "awful."
"I'm like, 'Oh, this is the feeling of most women?' I didn't know what to think about that," he said.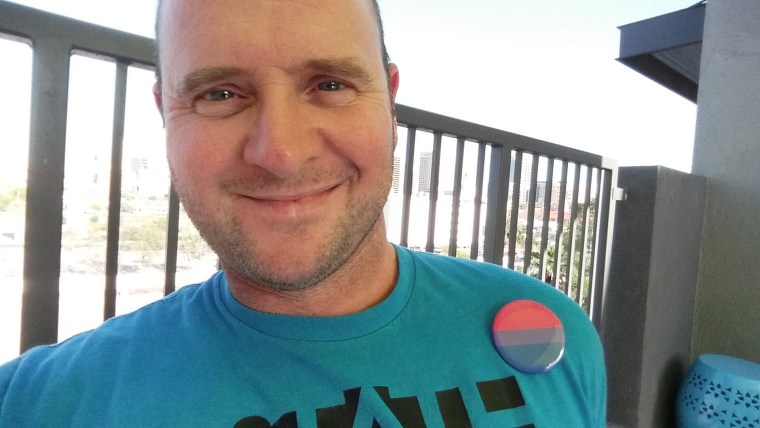 Studies show that bisexuals often have difficulty finding acceptance. According to GLAAD, they experience "alarming rates of invisibility, societal rejection, violence, discrimination, and poor physical and mental health—often at rates higher than their lesbian and gay peers."
Ward went back to hiding his sexuality when he heard that some friends were making jokes about him behind his back. It wasn't until he was in his late 30s that he came out again for good. He said he made the decision after a close friend died from cancer.
Related: Why I Proudly Identify as Bisexual
"She was one of those people that knew back in 2000 that I was bisexual. And so I'm like, 'Life's too short to be in the closet. I've got to do this. I've got to live my life,'" he said.
But Ward had trouble finding a community for bisexuals where he lives in Phoenix, Arizona.
"During that whole time of being in the closet there really wasn't anything for me and I would search online for different things in the valley here in Phoenix," he said. "There really wasn't anything, so I was like, 'I guess I have to do it.'"
In 2014, Ward started Fluid Arizona, a group for people who are attracted to more than one gender. He organized dinners, events at bars, Halloween parties, and other get-togethers that gave the bisexual community a space to meet. Around the same time, Ward was posting videos of himself on YouTube talking about his bisexuality. He started getting emails from people across the country.
"They talk about how my stories have really helped them and they'll have similar experiences and being able to be a part of the online community helps them identify with other people like them," he said. "They realize they're not alone in this world, that they have this strong community that they can share the fears they have, whatever excitements they have, with others just like them."
After coming out to his friends and family, Ward came out to coworkers at a manufacturing company where he used to work. One of them told him she thought being bisexual was "gross," he said. He didn't let it go.
"I told her flat out, 'It's not gross, and I don't ever want you to say that to my face again,'" he recalled. He said the coworker apologized.
Related: Adventist Pastor Resigns After Coming Out as Bisexual
Coming out has mostly been a positive experience, according to the 42-year-old. In September, Ward accepted an invitation to the 2016 Bisexual Community Briefing at the White House, where he spoke about workplace discrimination. And in January, he began dating an old crush he reconnected with on Facebook. The two men secretly liked each other in junior high school, he said. Now they don't have to hide it.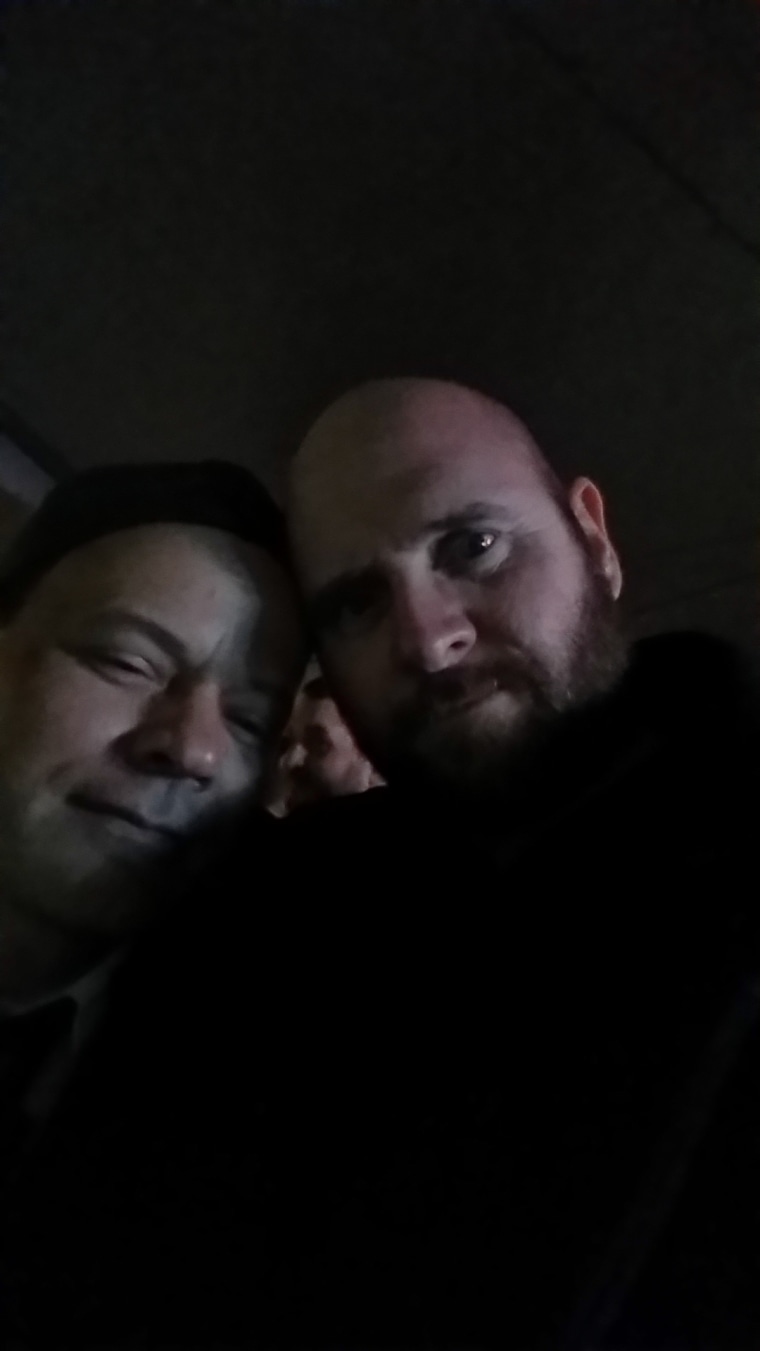 The advocate said he hopes to turn Fluid Arizona into a nonprofit. He is happy bisexual people have a safe space within the community.
"I feel ecstatic that people want this, that they want to be a part of something, that they have this experience to be a part of something and then they find it," said Ward. "Seeing and hearing about their excitement is just really heartwarming."