The term "slay" has important meaning to out director Sean Torrington. "To kill it, to be the best of the best, to always be on top," he told NBC Out. It's also the name of the 36-year-old's new global media network for LGBTQ people of color.
SlayTV is the brainchild of Torrington and his husband, Terry, also a director. He said it gives a platform to black LGBTQ storytellers whose voices mainstream media often ignores. It also allows them to make money so they can "keep on creating the dope content they create," he explained.
Torrington started his career as a Goldman Sachs project manager. After getting laid off in 2010, he took the opportunity to follow his passion for filmmaking and began creating web series on YouTube that centered on LGBTQ people of color. He said it's a community that rarely sees itself reflected in gay or mainstream media. According to a 2016 GLAAD report, cable and streaming platforms predominantly depict LGBTQ characters that are white (72 percent and 71 percent, respectively, in the most recent TV season).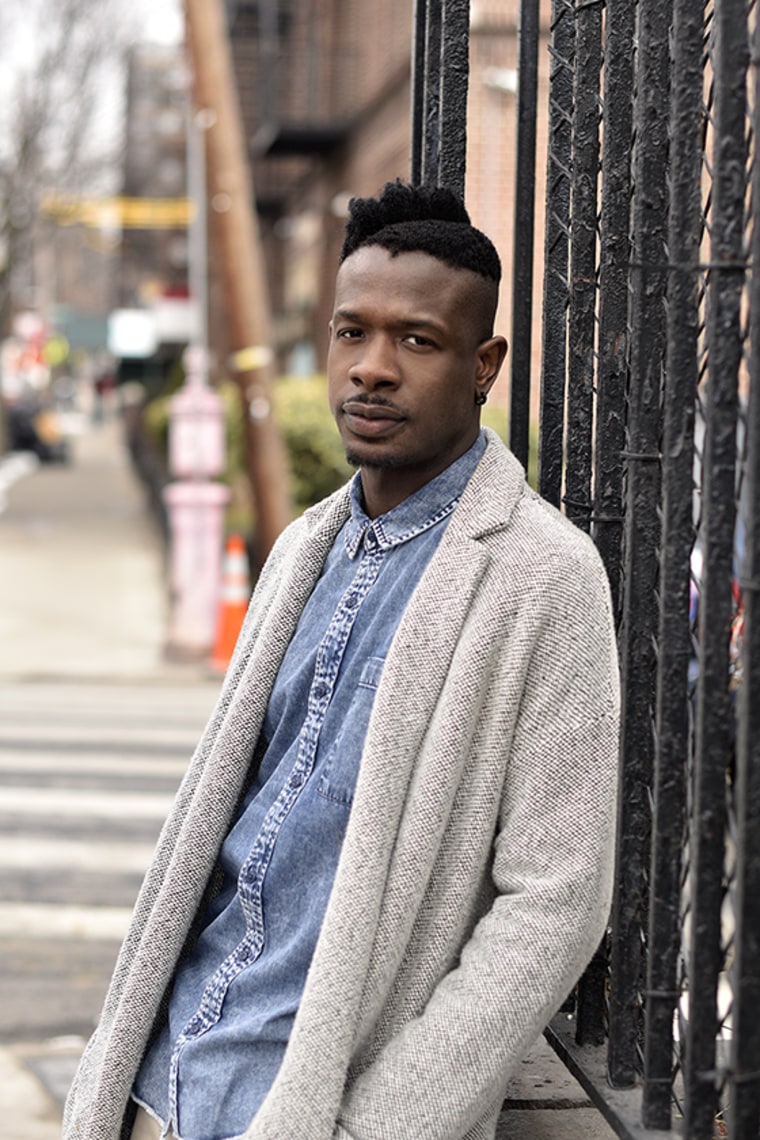 "People would come up to us and be like 'Oh, where can we see more content like this? This is really revolutionary, this is great,'" Torrington said. "I was like …'We need one central location for queer [and] trans people of color television.'"
Shortly after, Torrington created an app that collects selected content about LGBTQ people of color from YouTube into a single platform. "We literally within a month got 20,000 downloads," he said.
The couple knew they had an audience but needed a name it would embrace. They immediately thought of "slay," which has deep roots in black queer and transgender culture, Torrington said. The director said it has been a part of his vernacular since the 1990s, when he frequented Brooklyn's vogue balls, a dance scene that evolved out of black LGBTQ culture decades ago. The balls were competitions held in the private homes of elders who took them in and became mentors. He said the underground scene is a mix of people with one thing in common: survival. Some were teenagers who had been thrown out of their parents' houses, while others were there to simply enjoy a space to call their own.
"We would just be practicing voguing all over the living room floor all day every day, and we would have our own little Kiki balls [dance competitions] at the house. We would just dress up in drag and put on makeup and just have a ball," Torrington recalled.
The storyteller is frustrated that the the term "slay" is often mistakenly attributed to female artists like Beyonce.
"It's become a thing, which I really, really love," Torrington said. "But I feel like people need to know where their culture comes from."
Torrington said SlayTV gives black LGBTQ artists and entrepreneurs a chance to claim their identity by creating their own content. It features shows like "Other Boys," a docu-series that explores the unique narratives of queer and transgender men of color in New York City. Torrington's own series, "No Shade," mirrors his experience coming of age as a young black gay man "just trying to figure sh*t out" with his friends. He said his favorite series, "Love @ First Night," a comedic love story about two black men, is directed by his husband, who he referred to as his "rock." He said the series is based loosely on their relationship.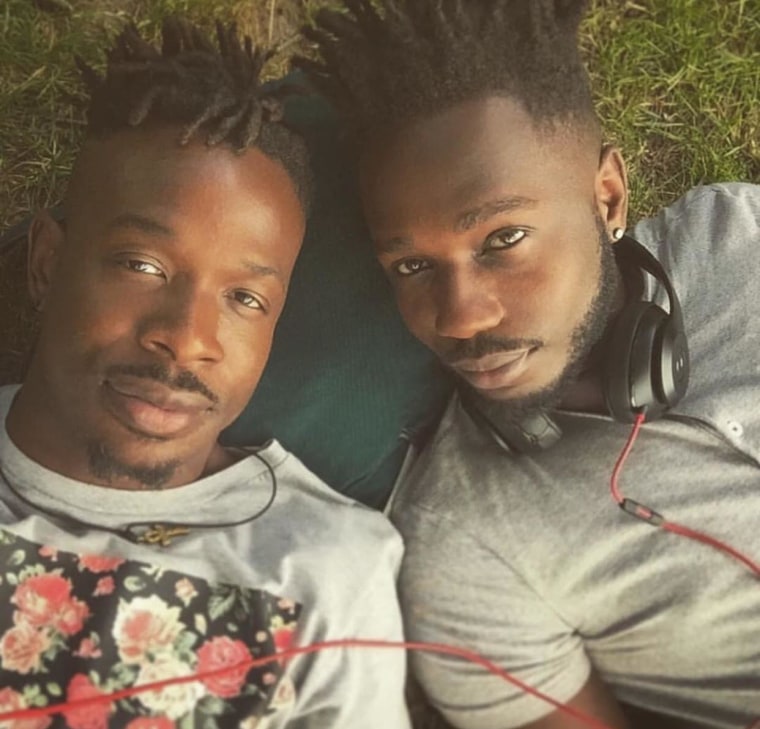 "They are in a committed relationship, and they love each other, and they go through situations [like] a normal straight couple would go through," he said of the series. "It's not just about 'Oh, we're gay and we're having gay sex.' It's about 'There's a certain situation that is happening in our relationship that we have to solve.'"
To the Brooklynite, SlayTV is more than entertainment: It' about giving black LGBTQ youth stories they can relate to.
Related: New Series 'Other Boys' Shines Spotlight on LGBTQ Men of Color
"Growing up in the 90s, I didn't see anything that is a representation of black queer anything anywhere, so it's extremely important that I create a safe space for the young kids," Torrington concluded.
SlayTV is available to watch online, and on mobile phones and tablets through iOS and Android. Starting May 15, it will be available on connected TVs through Roku, Amazon's Fire TV, Fire TV Stick, Android TV devices, Chromecast and Apple Airplay.
OutFront is a weekly NBC Out series profiling LGBTQ people who are making a positive difference in the community.