Texas Governor Greg Abbott announced his bid for reelection Friday in San Antonio. But he wasn't alone: Also on Friday, wealthy Dallas businessman Jeffrey Payne — who owns the city's popular gay leather bar, The Eagle — filed as a Democratic candidate for the governor's race.
Payne, who won the title of International Mr. Leather in 2009, plans to lend $2.5 million of his own money to his gubernatorial campaign.
The announcement was timed just a few days before the start of a special legislative session on Tuesday that Abbott called partially in attempt to pass a "bathroom bill" that would require transgender people to use restrooms matching the sex listed on their birth certificates.
In a statement, Payne said Texans are tired of Abbott wasting time on "trivial legislation."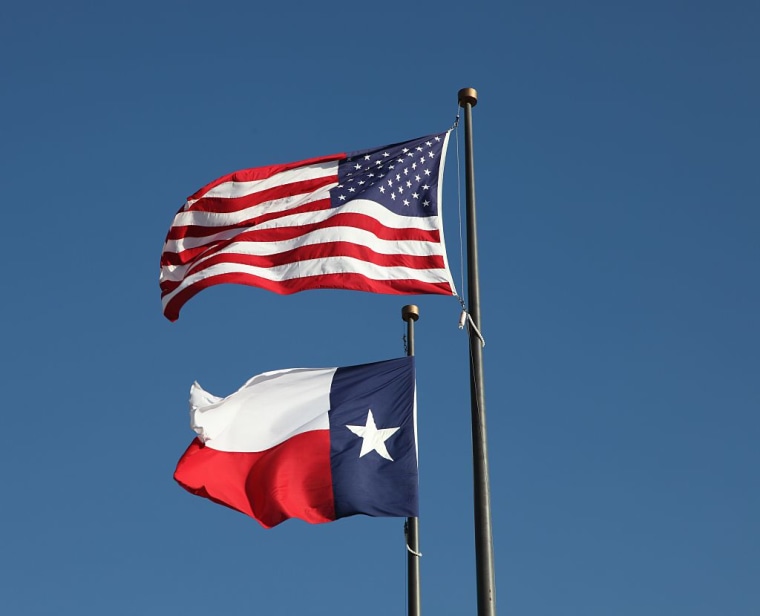 "Texas needs a Governor who believes in Real Texas Values, like integrity, honesty, freedom and independence," Payne said in a statement. "We need to stop wasting our time and money on trivial legislation and start investing in finding ways to help Texans, their families, and their businesses prosper."
In an interview with CBS Dallas, Payne said he doesn't think Texas voters will focus on his same-sex marriage — or, presumably, on his links to the BDSM-tinged gay leather community.
"If we don't have compromise, and compassion for one another, we're never going to reach a resolution," Payne told CBS Dallas on Friday.
It could be a challenging road for Payne: The decidedly red state last saw a Democrat take the governor's seat in 1991 when Ann Richards won, and the last three Texas governors have all been GOP stalwarts. But that trend is recent: From 1874 until 1979, every single Texas governor was a Democrat.
Texans won't vote for a governor until November 2018, and more candidates are expected to enter the race.
Tariq Thowfeek of the Texas Democratic Party told NBC News the party is "aware" of Payne's bid but doesn't officially endorse any candidates until after the primary is won.
"We do expect more gubernatorial candidates to participate in the upcoming election, Thowfeek said, adding that Texas Dems are "fired up" for midterms.
But according to the Austin Statesman, it will be an uphill battle for anyone seeking to prevent Abbott from securing a second term.
"Barring the unforeseen, Abbott's re-election is about as sure a bet as there is in American politics," Jonathan Tilove, the paper's chief political writer, wrote. "Republicans have held the Texas governorship since George W. Bush defeated Gov. Ann Richards in 1994, which was also the last year any Democrat won statewide office in Texas."
That projection may not take into account the exasperation some Texas voters feel over anti-transgender bathroom bills and Abbott's insistence on a special legislative session this summer.
While an April poll found Abbott was a popular governor with one of the nation's highest approval ratings, he's since dropped in popularity by 7 points — and a more recent poll found that a majority of voters don't think the bathroom issue is important enough for legislators to focus on. According to a June poll conducted by the University of Texas and the Texas Tribune, a majority of voters said voting on a bathroom bill was "not important."
The same poll found that a majority of Texans — 51 percent — do not believe that religious beliefs should exempt people from following antidiscrimination laws.