/ Source: Associated Press
You can find new work by Paula Vogel on Broadway at the Cort Theatre, where her play "Indecent" opened Tuesday. But if you look a little harder, you can find Vogel's work pretty much everywhere.
A few blocks away, former student Lynn Nottage has opened "Sweat." A stone's throw from that, Steven Levenson, another former Vogel apprentice, is enjoying success with "Dear Evan Hansen." Over at Lincoln Center, there's a new play by former Vogel pupil Sarah Ruhl. And former protege Gina Gionfriddo just opened her new work at the Vineyard Theatre.
"It's an amazing moment," said onetime Vogel collaborator Ayad Akhtar, whose play "Disgraced" won the 2013 Pulitzer Prize for Drama and was nominated for a Tony Award in 2015. "She's just a rare figure."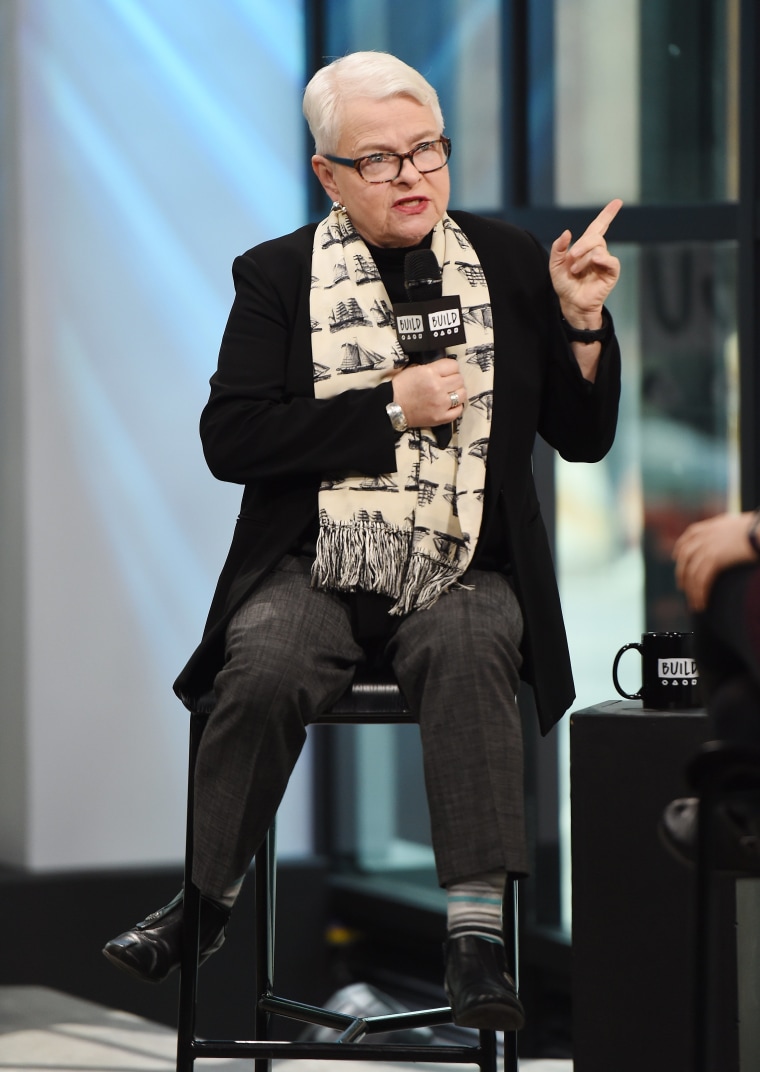 At 65, Vogel, the Pulitzer Prize winning playwright of "How I Learned to Drive," is just now making her Broadway debut, but the modern theater landscape is rich with her DNA.
In addition to Akhtar, Vogel has taught three other Pulitzer-winners: Nilo Cruz, Quiara Alegia Hudes and Nottage, who won her second drama prize last week. One of the finalists this year turned out to be Sarah DeLappe, also a former Vogel student.
Others mentored by Vogel include Oscar-winning "Moonlight" playwright Tarell Alvin McCraney and Pulitzer-nominee Rajiv Joseph, who wrote "Bengal Tiger at the Baghdad Zoo." Another former student, Stephen Karam, last year had two works on Broadway, including "The Humans," the Tony-winning best play last season.
The deep irony is that while Vogel's students get their work produced all over and on Broadway thanks to her coaching and seal of approval, she herself has a much harder time. Yet she refuses to be bitter.
"I had to be very realistic as a woman and as an out lesbian in terms of what my own trajectory would be," she said. "I thought I'd lose my mind and become a bitter New Englander out in the woods if I just rely on my own writing. I didn't want to do that. I have to stay perpetually in love with the theater."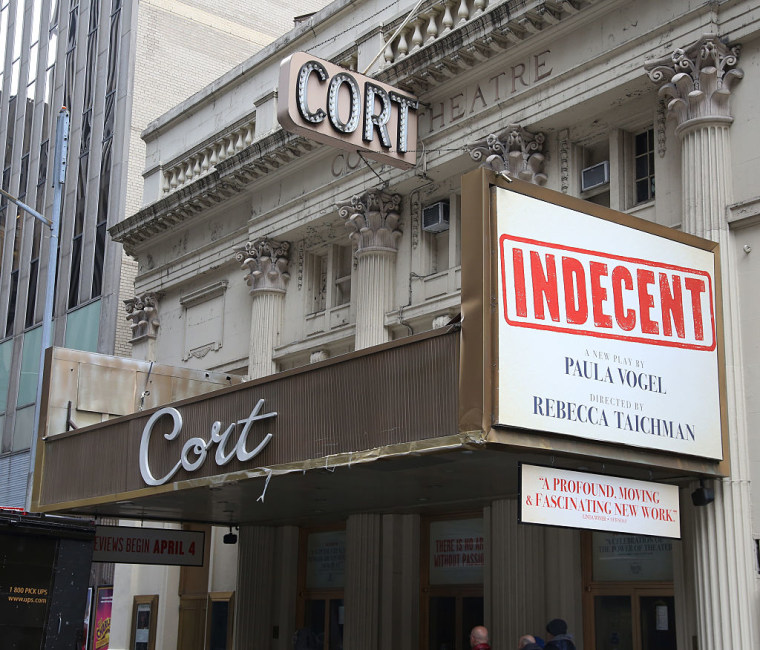 So Vogel chose to teach, nurturing playwrights first at Brown University and now at Yale. Under her wing, students get a stipend, their education and rent is paid for and they become mentors themselves. Vogel then gets a front row seat to history.
"I can't believe that I get to spend my life — and have spent my life — hearing the first draft, the first workshop, of these amazing writers. I see them before anyone else does," she said. "That means I get changed before anybody else does."
Ruhl, a Pulitzer finalist and Tony nominee, describes Vogel's teaching style as empathetic and encouraging, never preachy or dogmatic. That's why her students' voices are so varied.
"It's almost like telepathy," Ruhl said. "She looks at your play. She looks into your soul and she says, 'These are the next 10 books you need to read, here are the next four plays you need to read, now go write 10 more pages.'"
Adds Ruhl: "She won't tell you how to edit your play. She won't tell you where your play needs to go. But she'll look at you with this piercing gaze and ask the most perceptive question that you had no idea needed to be asked."
Cruz, who won the 2003 Pulitzer for "Anna in the Tropics," was mentored by Vogel at Brown. They met over coffee or lunch and even traveled to New York to see plays. "It felt like a very safe playground," he said. "She treated us as if we were already professionals. She trusted our sensibilities and our voices."
Vogel never stopped writing herself, exploring such themes as terminal illness, in "The Baltimore Waltz," prostitution in "The Oldest Profession," and unmoored veterans in "Don Juan Comes Home From Iraq."
"People have very gently explained this to me: 'When are you going to write a musical comedy?' 'When are you going to write something bright and light?'" she said. "Frankly, all of seriously dramatic literature is about being uncomfortable."
Her new play, "Indecent ," is a behind-the-scenes look at the true story of a controversial 1923 Yiddish play, which featured the first Broadway stage kiss ever between two women.
It has taken decades, but it represents her Broadway debut, complete with her name on the Cort Theatre marquee. It makes Vogel a little giddy. She jokes that she once saw a line outside the box office and immediately assumed there was a fire drill going on.
"I wake up early every morning and I can't wait to get here," she said. "The thing that's kind of great about being a teacher is that it is a delayed gratification. So I haven't minded the delayed gratification in my own work as much. I know I just have to hang on."