When Eric Marcus was growing up in the 1970s, "the idea of pride — taking pride in the fact I was gay — was so beyond how I felt about myself that I thought it was ludicrous." Even when he was out to himself in his 20s, he said pride was "an aspirational concept."
"Looking back now as a 60-year-old man, I've come to embrace pride — I take pride in having built a life and career that's beyond anything I was told was possible for people like me," Marcus told NBC News.
And that perspective comes from the insight he gets as the host of the beloved "Making Gay History" podcast, which excavates rare audio interviews from legendary LGBTQ figures, like Sylvia Rivera — a recorded interview with her was the subject of episode 1.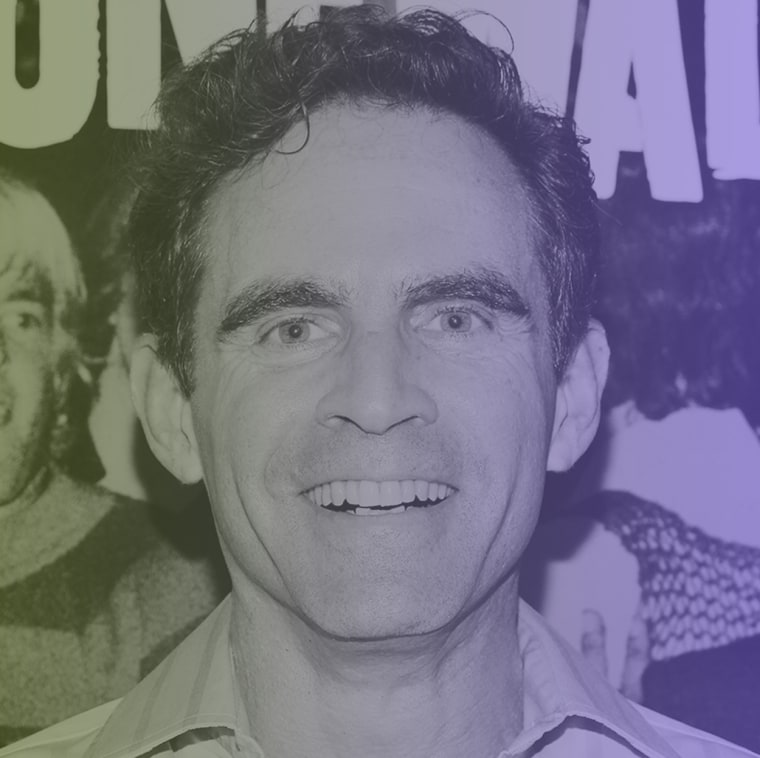 So Marcus has learned and shared the histories of Stonewall with the words of those who lived through it, and he said he has "a complicated relationship" with the now-famous 1969 uprising.
"It was a key and inspirational turning point, but the singular focus on Stonewall often gets in the way of celebrating the rich and proud history of our movement that came before and after," Marcus said. Even so, he added, Stonewall is a reminder to him "that we all have, and have had, a role in our movement, that it's our individual responsibility to stand up against oppression, and that collectively we can — and must — work toward a more just and inclusive world."
Marcus hopes when we're celebrating the 75th anniversary of the Stonewall uprising in 2044, acceptance and legal protections will have improved. But he said we have to make it for ourselves.
"The forces of evil and prejudice will never give up the fight, which means we can't either," he advised.