"I'm on the phone," transgender model Indya Moore shouted after hearing a knock on her door. "No, can you please not come in right now." Moore sat nude, freshly out of her group home's shower, as a staff worker ignored her request and entered her room without consent. She had just given NBC Out a taste of what life can be like in the not-so-glamorous life of an up-and-coming model in New York City.
The 22-year-old stunner, who's been modeling since she was 15, got her first big break last month during New York Fashion Week (NYFW), where she participated in the OAK fashion show. "It was an invigorating and encouraging experience," she said. "I didn't make a lot of money, but I was respected."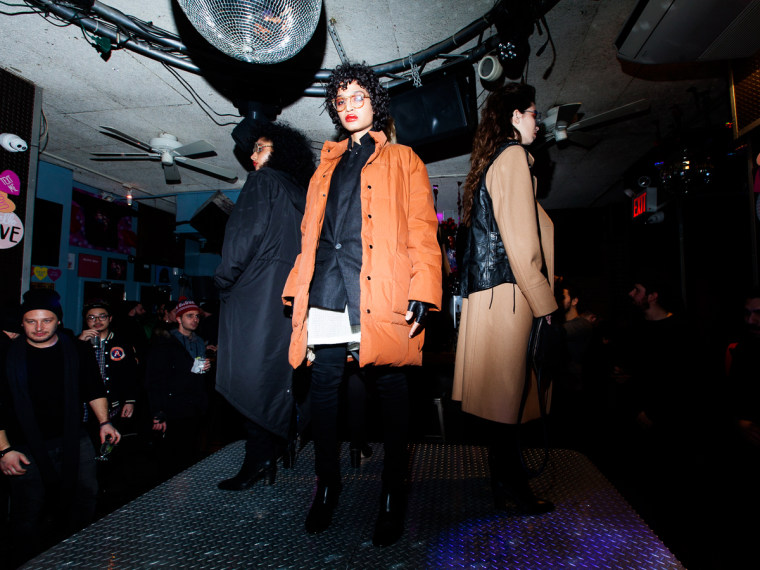 But when the "phenomenal" experience of NYFW came to an end, Moore returned to a life that she describes as less-than-ideal -- particularly her hostel-style living situation in Queens, where she resides due to the high cost of rent in New York City.
"If you stay out for more than 24 hours, you become what they call 'AWOL,'" she explained. "Your bed is free when you're not here. If someone else is in need, your bed needs to be filled." Moore describes having to "deal with that anxiety" of losing her shared room while at work.
But her modeling career keeps her hopeful. Despite not being signed to an agency, Moore told NBC Out she is still able to find fulfilling work. Aside from her NYFW gig, she recently wrapped up her first appearance in a music video. The video is for the song "Don't Pull Away" from the album "401 Days" by J. Views and featuring musical artist Milosh. Moore described the experience as "dope," and said it features her first-ever on camera kiss, which was with androgynous model Elliott Sailors.
"I'm not interested in women, but it exercised my acting dynamic. It was also exciting," she said. Moore added that she's tired of seeing the same transgender stereotypes and felt this opportunity was a way to push the narrative in a positive direction. "Almost every film or movie, the trans person is always depicted as .... a sex worker with no way out," she explained.
Working as a model is not always easy, particularly for trans models of color, Moore said. After her audition for a NYC-based modeling agency, Moore received a rejection letter stating, in part: "Very often the world of fashion depends on having the right look at the right time." This sentence left Moore worried about whether it will ever be the "right time" for models who look like her. "Trans women of color are waiting," she said.
Vogue Paris recently put Brazilian trans model Valentina Sampaio on the cover of the March issue. While thrilled and supportive of the magazine's decision, Moore pointed out Sampaio's European features while looking at a photo of the model.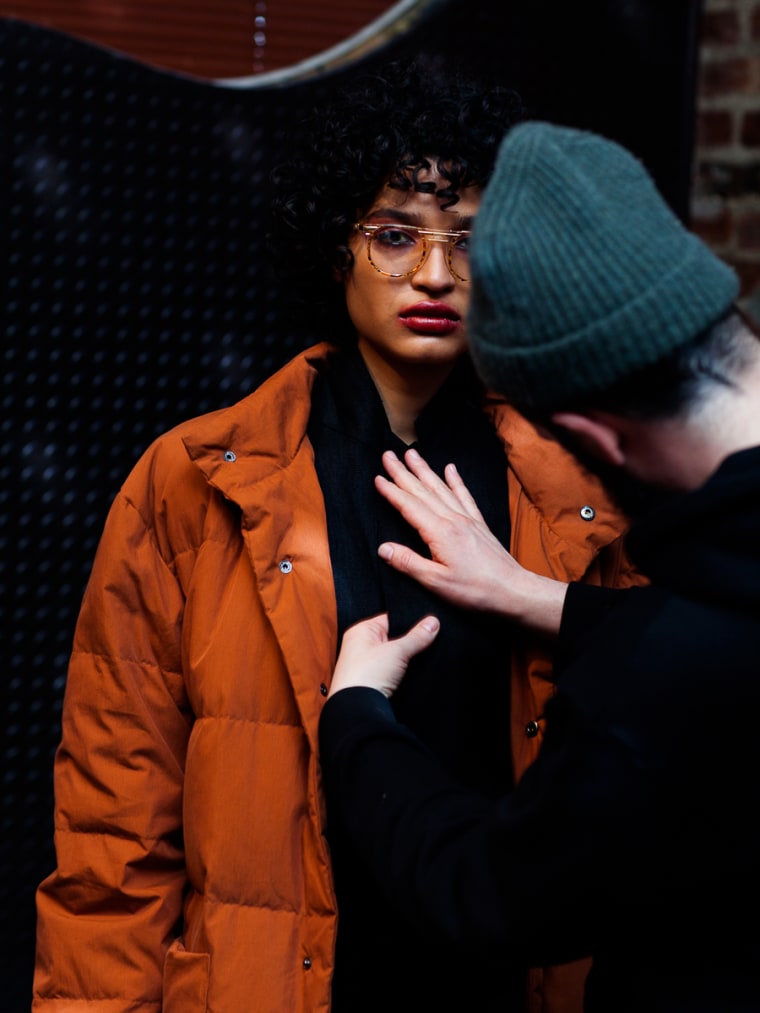 "I want to see designers capitalize on a beauty that is not only white. I need them to stop acting like beautiful black and brown women do not exist," she added.
The representation she presents as a trans black model is one she does not take lightly, but she lamented the presence of colorism in the fashion industry.
"Maybe my complexion makes them more comfortable, but I'd like to see darker women than me," she said. "Eurocentric women are beautiful, but they are not the only ones out here that exist."
Moore hopes modeling agencies and designers are inspired to be even more inclusive of women of color, transgender women and those at the intersection of those two underrepresented identities.