In May 2017, Air Force Col. Leland Bohannon declined to sign a "certificate of spouse appreciation" for a retiring airman's same-sex spouse. Following Bohannon's refusal, the airman filed a formal complaint against Bohannon, alleging he unlawfully discriminated against the man due to his sexual orientation. The Air Force concluded in August that the allegations were substantiated, and Bohannon was passed over for promotion as a result.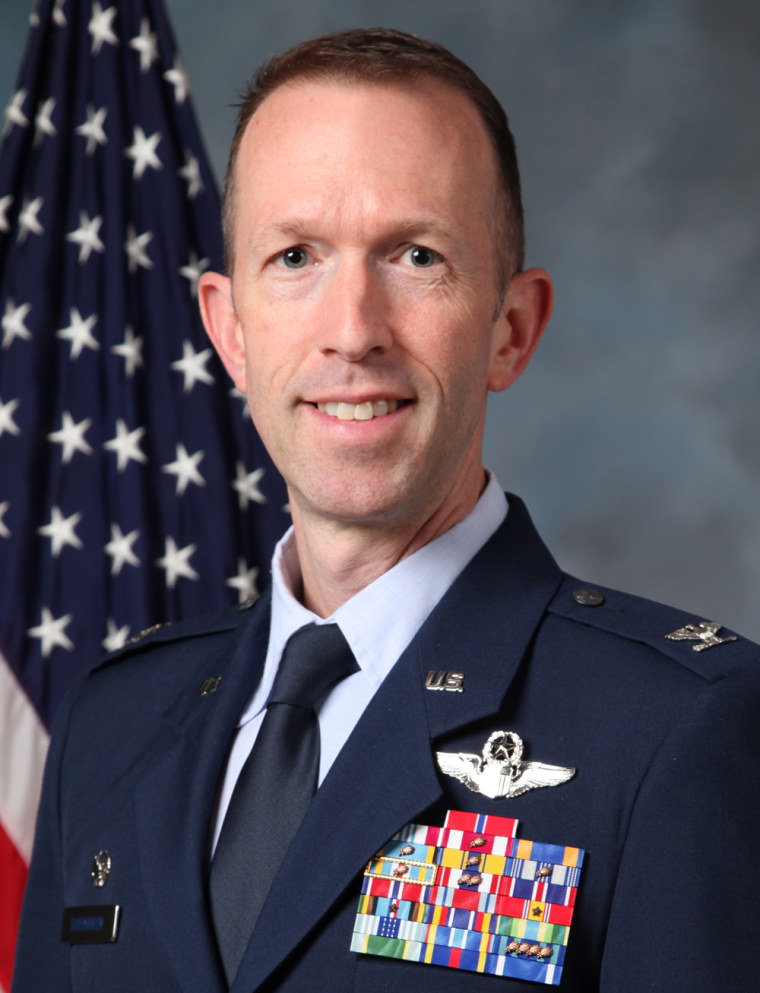 Earlier this month, however, Air Force Secretary Heather Wilson reversed the previous decision to punish Bohannon, a devout Christian, stating in a letter that he "had the right to exercise his sincerely held religious beliefs and did not unlawfully discriminate when he declined to sign the certificate."
This decision by Secretary Wilson, an appointee of President Donald Trump, reflects the administration's selective expansion of religious exemptions to anti-discrimination protections, according to the Center for American Progress (CAP). The liberal think tank, along with Columbia Law School's Public Rights/Private Conscience Project, warned of this "Religious Liberty for a Select Few" in a new report.
"The Trump administration has systematically redefined and expanded the right to religious exemptions, creating broad carve-outs to a host of vital health, labor, and anti-discrimination protections," the report's introduction states.
CAP alleges the actions taken by the Trump administration in regards to religious liberty have advanced "only the rights of a narrow segment of the faith community — namely, conservative Christians" and claims these actions have created a "license to discriminate against LGBTQ people, women, religious minorities, and nonreligious people."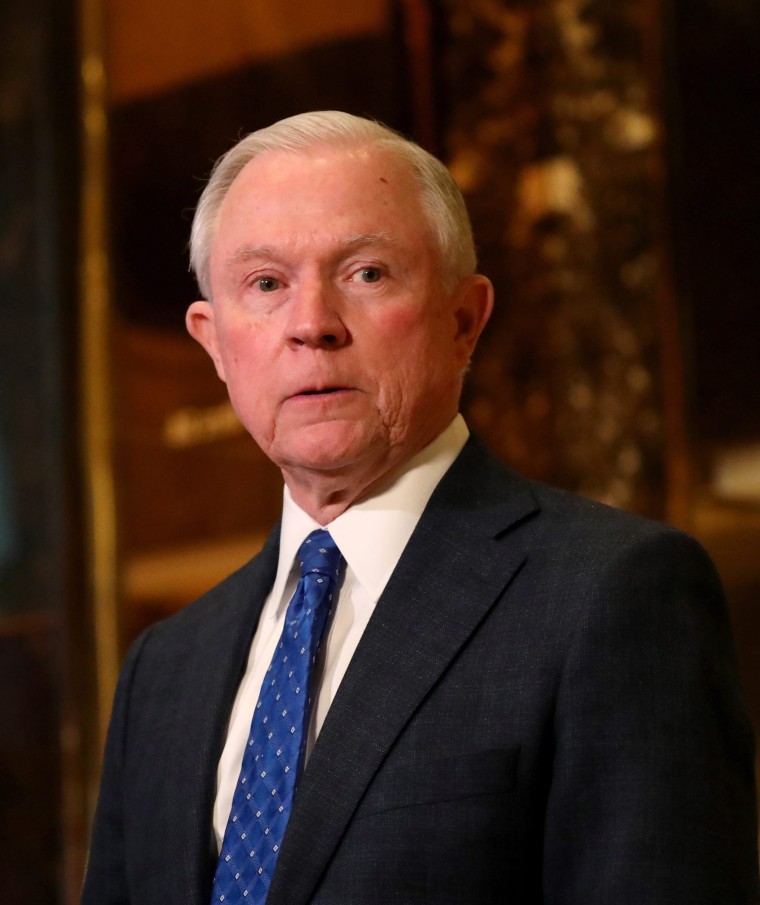 The report specifically hones in on the ramifications of President Trump's May 2017 executive order, "Promoting Free Speech and Religious Liberty," and Attorney General Jeff Sessions' subsequent guidance, "Federal Law Protections for Religious Liberty."
"Except in the narrowest circumstances, no one should be forced to choose between living out his or her faith and complying with the law," Sessions' guidance, issued in October, states. "Therefore, to the greatest extent practicable and permitted by law, religious observance and practice should be reasonably accommodated in all government activity, including employment, contracting, and programming."
The CAP report calls the guidance, which was sent to all executive departments and agencies, an "extreme rewriting of the concept of religious liberty" that allows "religious beliefs to be used as a weapon against minority groups."
The Department of Justice (DOJ) did not respond to NBC News' request for comment regarding the new report.
"SOLUTION IN SEARCH OF A PROBLEM"
The CAP report asserts the president's executive order and the attorney general's guidance are "examples of a solution in search of a problem."
"Existing constitutional and statutory religious liberty protections for all are robust, comprehensive, and vigorously enforced — the fruits of which can be seen in the thriving, pluralistic religious communities in the United States," the report states.
"The First Amendment's guarantee of the free exercise of religion, the federal [Religious Freedom Restoration Act], and literally hundreds of federal regulatory measures provide more than adequate protection for the free exercise of religion in the United States," it continues.
The Religious Freedom Restoration Act of 1993 (RFRA) is bipartisan legislation that states, in part, the government "should not substantially burden religious exercise without compelling justification."
IMPACT ON EXISTING REGULATIONS
The DOJ's October guidance, according to CAP's analysis, could "undermine" at least 87 regulations, 16 agency guidance documents and 55 federal programs and services.
The report states this new guidance will likely be "far-reaching and expensive" as government agencies "bring themselves into compliance and create broad exemptions that enable noncompliance with anti-discrimination and other laws."
Most of the regulations and guidance documents that will be "undermine[d]," according to CAP, "were created by the Obama administration in order to advance LGBTQ equality and ensure that federally funded programs do not discriminate."
Sharita Gruberg, one of the report's authors and the associate director of CAP's LGBT Research and Communications Project, cited a potential example using the Department of Housing and Urban Development (HUD), which allocates $2.4 billion annually in homelessness assistance grants. Gruberg speculated that the new guidance could permit LGBTQ homeless youth to be turned away from faith-based shelters that receive HUD funds.
"You could see cases where [the DOJ] says 'You have a right to do this,'" Gruberg said. "Those are decisions that really have an impact."
Gruberg said October's guidance could also have "quieter" implications, like impacting a department's decision regarding which cases to pursue. In February, for example, the Department of Education announced it would no longer pursue complaints filed by transgender students prohibited from using bathrooms that correspond to their gender identity.
ANTI-LGBTQ APPOINTEES
The Trump administration has appointed a number of officials who have extensive track records of opposing LGBTQ rights, including Mike Pompeo, Trump's yet-to-be-confirmed choice as the next secretary of state, and Roger Severino, director of the Office of Civil Rights at the Department of Health and Human Services (HHS). CAP's report speculates these socially conservative appointees will ensure the religious liberty guidance "is widely implemented" to the detriment of LGBTQ people and other marginalized groups.
"Many of the agency staff tasked with providing these exemptions have long advocated for the use of exemptions as a tool to restrict access to reproductive health care and limit LGBTQ rights," the report states, adding there is a "serious danger" that the DOJ guidance will result in "lopsided protections that shelter conservative religious beliefs about sex, marriage, and reproduction while failing to similarly protect progressive faith communities or religious minorities."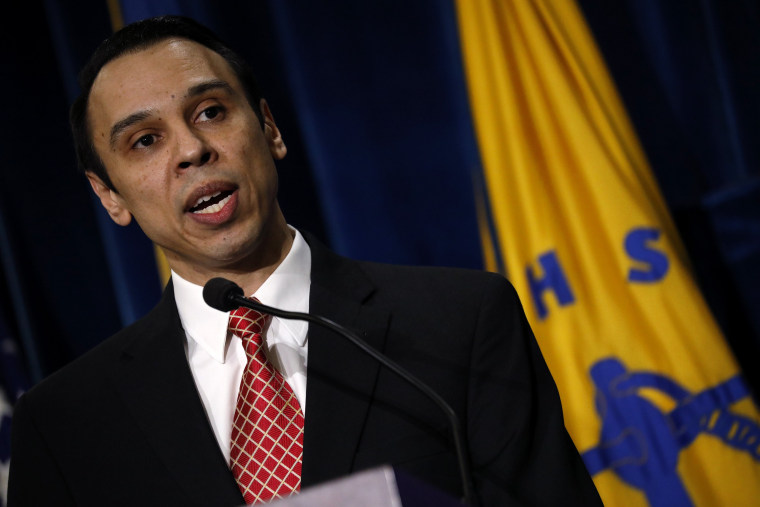 The CAP report points to HHS as hosting "one of the largest concentrations of known anti-LGBTQ advocates." Severino's nomination, for example, was opposed by 12 U.S. Senators on the grounds of his anti-LGBTQ track record.
In January, citing the DOJ's October guidance, HHS alarmed LGBTQ advocates with the creation of a new Conscience and Religious Freedom Division. These advocates said this new division, much like the DOJ's religious liberty guidance, could "use religion as a license to discriminate."
Severino, however, defended the new division in a statement sent to NBC News, saying "every civil right deserves vigorous enforcement, and conscience and religious freedom rights are no exception."
"The new division gives our long-standing conscience and religious freedom laws the attention they deserve so that victims of unlawful discrimination receive justice," Severino added. "Doctors and nurses who dedicate their careers to saving lives should never be forced to participate in abortion or assisted suicide."
REPORT'S RECOMMENDATION
In order to combat the potential "far-reaching negative effects" of the Trump administration's "religious liberty" measures, CAP recommends the passage of federal anti-discrimination legislation that encompasses sexual orientation and gender identity.
The Equality Act, which was not mentioned in the report, is one such piece of legislation; it was introduced in both the House and the Senate last year.