Kai Lightner, 16, Fayetteville, N.C.
Professional Rock Climber
At six years old, Kai Lightner visited The Climbing Place in Fayetteville, NC and immediately learned that clambering up objects was his natural gift.
Ten years later he is now a nine-time national rock climbing champion, three-time Pan American winner and world champion. Turns out that Kai's natural ability to scale heights was an answer to his mother Connie's prayers.
Check out the full list of the #NBCBLK28 here
"Rock climbing is more than what meets the eye," said Kai, a slender teen who has snagged sponsorships from Adidas Outdoor, Clif Bar and Evolv. "I was always an extremely active kid – I learned how to climb up my baby gate before I could even walk. My mother needed an activity to get me into to burn off the energy. We tried many other sports but through climbing I was able to run about, climb and burn myself out."
Kai hopes his experience shows it's okay to be different.
"Rock climbing is different and not commonly considered a sport," said the 6'1 high school junior. "If you think about it, in school, people basically do the same things in order to fit in. Through climbing you can take the stigma away from being different. Different should not have to be uncool."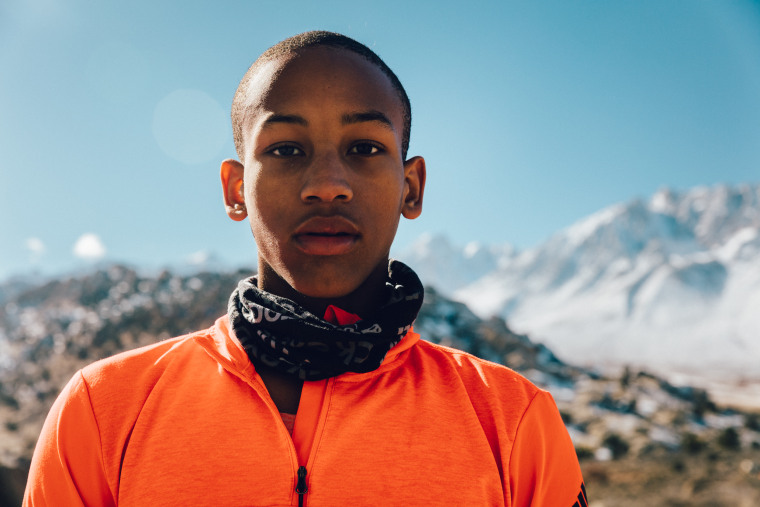 ---
DEFINE YOURSELF IN THREE HASHTAGS: #adventurous #competitive #ambitious
WHAT IS THE SOUNDTRACK TO YOUR DAY I listen to a lot of The Weeknd. (His mother questions the creative credibility of the Oscar-nominated artist). But it depends on my mood. When I'm trying to get hyped for a competition, I listen to a lot of hip-hop. When I am studying, its Kendrick Lamar.
MOST PEOPLE WOULD BE SURPRISED TO KNOW I am pretty boring, but am also a pretty open person. (And according to Mom, a straight-A student).
---