Two-thirds of people prescribed a drug usually used to treat opioid addiction get more of the addictive drugs after treatment, researchers reported Thursday.
And more than 40 percent get an opioid at the same time as they are taking buprenorphine, potentially counteracting addiction treatment efforts, the team reported.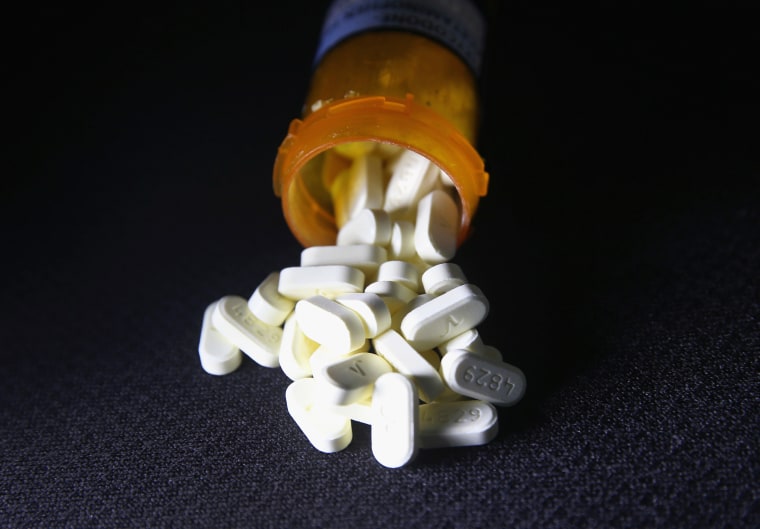 The findings suggest that doctors are not checking patient prescription records and are prescribing painkillers to the very people who should not be getting them, the researchers report in the journal Addiction.
"The statistics are startling but are consistent with studies of patients treated with methadone showing that many patients resume opioid use after treatment," said Dr. Caleb Alexander of the Johns Hopkins Bloomberg School of Public Health, who oversaw the research.
"The right hand may not know what the left hand is doing."
The researchers could not see why the drugs were being prescribed. "But the high rates of combined use of buprenorphine and other prescription opioids is cause for concern," Alexander said.
People who have been addicted to opioids are like alcoholics, Alexander said. They are extremely vulnerable to any dose of the drugs and should not usually get opioids again after treatment.
The Centers for Disease Control and Prevention says opioid overdoses have hit record highs in the United States. The drugs killed more than 47,000 people in 2014 — more than the 32,000 who died in road accidents.
Related: 78 Die Every Day From Opioid Overdoses
Surgeon General Dr. Vivek Murthy said last year that 78 people die each day from opioid overdose, and another 20.8 million have a substance use disorder.
The CDC issued new voluntary guidelines last May urging doctors to take it easy in prescribing the potentially killer drugs.
Alexander's team set out to see what is happening with people taking buprenorphine, approved by the Food and Drug Administration in 2002 to help people addicted to opioids. It's sold under the brand names Suboxone and Subutex.
It can be prescribed by physicians outside special clinics so it's more widely available than methadone, the classic drug given to addicts. Although it is not FDA-approved to treat pain, doctors may sometimes prescribe it that way.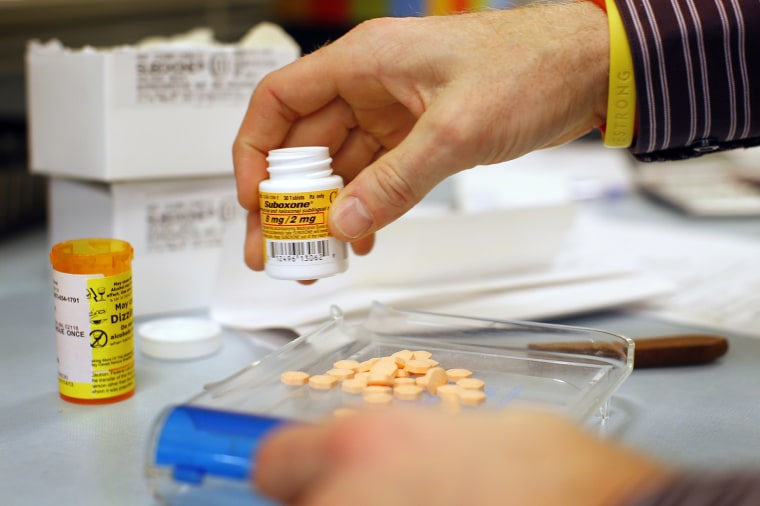 The Johns Hopkins team used a database of pharmacy claims from Quintiles IMS covering 50 million people in 11 states. They teased out 38,000 new buprenorphine users who filled prescriptions between 2006 and 2013.
Then they looked at all the other prescriptions filled by those patients.
"Approximately two-fifths (43 percent) of buprenorphine recipients filled an opioid prescription during the treatment episode and two-thirds (67 percent) filled an opioid prescription following treatment," they wrote in their report, published in the journal Addiction.
It is not entirely clear what is happening, Alexander said. It's possible some of the patients being treated for addiction also suffered a painful injury – say a sprained ankle – and needed an opioid for pain.
But that is not likely the case for so many people.
It's also possible that some patients are "doctor-shopping" and going to more than one provider for drugs. Alexander doubts this. "This is not a story about opioid shoppers," he said.
It could be they are doing so by mistake, Alexander said. And doctors may be offering the pain prescriptions not knowing the patient has a substance abuse disorder.
"The right hand may not know what the left hand is doing," he said.
There's a system in place in almost all states to stop this kind of thing from happening.
Prescription Drug Monitoring Programs are supposed to keep track of patients taking potentially dangerous and addicting drugs.
Clearly, they were not being used properly in at least some of these cases, Alexander said.
"These programs are not doing any good if doctors don't use them."
Many are difficult to use and each state has a different program. Some do not integrate well, or at all, with a doctor's electronic medical record and prescribing system, he said.
"It may be that you have to click 50 times to get to proper page," he said. "It may be hard to find your patient versus five other patients whose name is John Smith."
The findings show that these programs need to be improved and doctors need to be helped and encouraged to use them, Alexander said.
"We need to get to a point where checking a Prescription Drug Monitoring Program is just as routine as checking a patient's kidney function before starting a high blood pressure medication," he said.
"These programs are not doing any good if doctors don't use them."
Most of the prescriptions were paid for by insurance companies, and Alexander saw something else that troubled him. The average treatment lasted only 55 days.
"This is a really short treatment duration. Many experts believe that people should be treated indefinitely," Alexander said.
"Our finding creates concern regarding the comprehensiveness of medically-assisted treatment that patients are receiving."