Three influential groups of pediatricians and emergency medicine providers are pleading for more support and resources as the number of children and teenagers with mental health concerns overwhelm emergency departments nationwide.
"The scope of this problem is really great," said Dr. Mohsen Saidinejad, a professor of emergency medicine and pediatrics at the David Geffen School of Medicine at the University of California, Los Angeles. "But our ability to solve it is not there."
Saidinejad is the lead author of a joint policy statement from the American Academy of Pediatrics, the American College of Emergency Physicians and the Emergency Nurses Association released Wednesday. The groups are calling for local communities to increase access to mental health services before emergency care is needed.
Every year, approximately half a million children with mental or behavioral health conditions are evaluated in emergency departments, according to the AAP. That number increased over the past decade, experts said.
Dr. Willough Jenkins, medical director of emergency and consultation liaison psychiatry at Rady Children's Hospital in San Diego, is on the front line of the surge.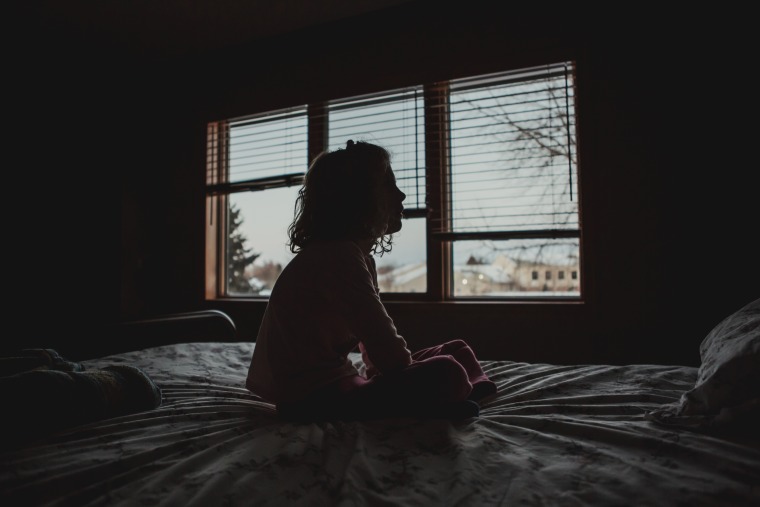 She said that the number of kids seeking psychiatric emergency care in her ER has grown from approximately 30 a month in recent years to 30 a day.
"The volume is astronomical, and I don't know that people fully understand how many people are struggling," said Jenkins, who was not involved with the new policy statement.
Jenkins said that children as young as six are coming in, often talking about suicide.
"This crisis is only getting worse," she said. "It's not getting better."
A nationwide mental health problem
The call for help comes as the number of children and teenagers with mental health problems skyrockets. A February study from the Centers for Disease Control and Prevention, for example, found an "unprecedented level of hopelessness" and suicidal thoughts among the nation's youth.
"The bulk of these children are coming in with depression, anxiety and trauma," Jenkins said.
But emergency departments are not set up to handle mental health crises.
Emergency physicians are highly equipped to handle situations that need immediate attention: gunshot wounds, shattered bones, heart attacks. While they may be able to address mental health issues at a basic level, Saidinejad said that emergency staffs typically do not have the resources to manage such long-term cases.
Emergency departments "already have challenges with being understaffed and under-resourced," Saidinejad said. "Now we're adding to this a huge element of an increasing number of children — younger and younger, by the way, as young as five — who are coming in with mental health complaints."
"All we can do is provide screening and identify those who are at higher risk. At the end of the day, we need a mental health provider to do definitive care," he said.
The groups' joint policy statement recommended several courses of action:
Develop community-based teams that can respond to pediatric mental health crises in schools, doctors' offices and homes.
Add pediatric mental health professionals to emergency departments.
Support emergency department staff with information specific to groups at high risk for mental health concerns: victims of abuse, post-traumatic stress, depression and LGBTQ youth.
"Children and adolescents deserve the best care when they come to the emergency department during a mental or behavioral health crisis, as anyone does. But many times, a lack of resources can complicate matters," Terry Foster, president of the Emergency Nurses Association, said in a press release. "An increase in treatment education and resources can only continue to improve the care provided for not just youth, but all mental and behavioral health patients."
If you or someone you know is in crisis, call 988 to reach the Suicide and Crisis Lifeline. You can also call the network, previously known as the National Suicide Prevention Lifeline, at 800-273-8255, text HOME to 741741 or visit SpeakingOfSuicide.com/resources for additional resources.
Follow NBC HEALTH on Twitter & Facebook.