Everything seemed so bright for pioneering stem cell scientist Woo Suk Hwang just a few weeks ago after two major breakthroughs this year.
Now the man who made world headlines by cloning a dog faces a swirl of allegations over the ethics of his team's work.
The Seoul National University scientist is a hero in South Korea, where postage stamps have been commissioned depicting the hopes of his research, a man rising from a wheelchair and walking.
Foreign researchers, especially those from the United States where there are federal funding restrictions on stem cell research, have been knocking on Hwang's door.
But Hwang may be losing some of his luster and the interest of foreign backers, due to an American collaborator's accusation that his team procured human eggs via unethical means.
Paying women for eggs?
On Monday, a South Korean medical doctor previously working with Hwang said he had paid about $1,450 each to 20 women to procure human eggs for him.
Roh Sung-il, head of the fertility clinic at Seoul's Mizmedi Women's Hospital, told a news conference that Hwang knew nothing about the payments. He said they had been made before South Korea enacted a bioethics law in January that prohibited the commercial trade of human sperm and ova, and prior to countries such as the United States restricting the sale of human eggs.
"I did this work without consulting Dr. Hwang because I felt it would help in the search for new ways in finding cures to untreatable diseases," Roh said.
The eggs Roh acquired were used in an acclaimed study in which Hwang cloned the first human embryo for research.
Last week, Hwang said his research team had met all government guidelines for harvesting human eggs. But he has declined to comment directly on the allegations to the media, and Reuters was unable to contact either Hwang, or a representative from his office, for immediate comment.
Controversies swirl
Helped by generous government support and freed from some of the red tape and the ethical debate that has hampered research in countries such as the United States, South Korea is fast becoming a key center for stem cell research.
Stem cells are the body's master cells, with the potential to develop into any kind of tissue.
But research into obtaining them from human embryos is controversial. Some religious groups and politicians say that destroying an embryo to harvest stem cells is akin to abortion.
A bioethics specialist at the university where Hwang has his laboratory said Hwang should have been aware of potential ethical breaches with regard to procuring eggs.
"It is hard to believe Hwang didn't know whether there was anything unethical in the process of his research," said Jin Kyo-hoon at Seoul National University.
Jin said Hwang's team includes a bioethics specialist who should be answering the questions about egg donations.
Endangered dream
If the team was implicated in any ethical lapses, he said, Hwang could see the dream of his lab becoming the global hub for stem cell research fall by the wayside.
Last month South Korea launched an ambitious project to store stem cells in a bank at Seoul National University Hospital and make them available to international researchers.
Scientists believe they could eventually develop cures for ills such as severe spinal cord injury, taking skin from a patient to grow custom-made stem cells with that patient's specific genetic material.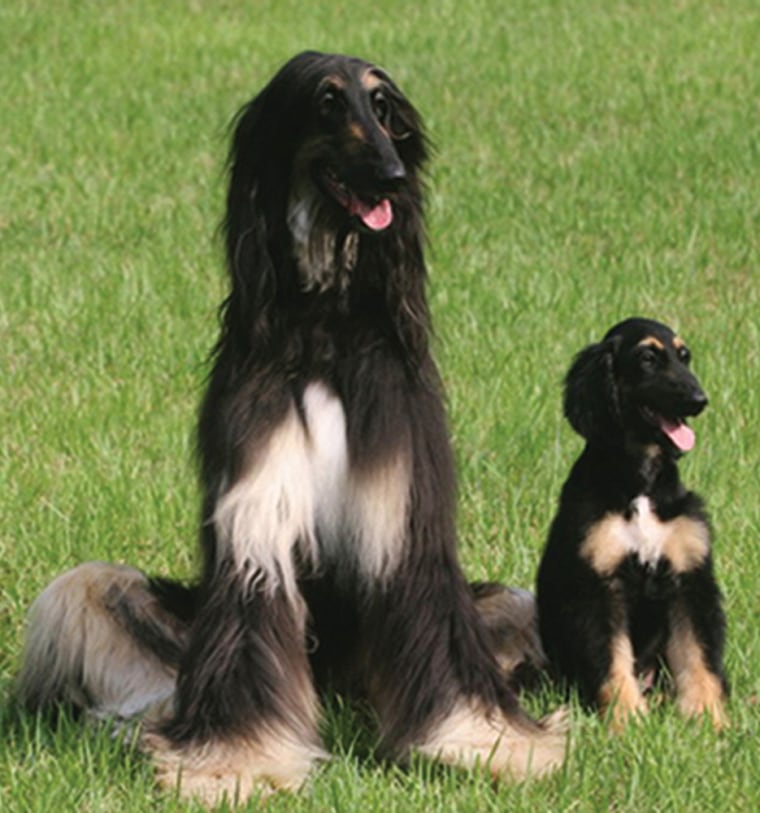 Hwang's researchers also created Snuppy, the world's first cloned dog, which Time magazine this month dubbed the most amazing invention of 2005. Dogs are considered one of the most difficult animals to clone.
Almost as soon as Hwang and his team were enjoying Time's accolade, the American researcher who had posed with Hwang for pictures with the cloned dog said he had quit Hwang's team.
"My decision is grounded solely on concerns regarding oocyte (egg) donations in Dr. Hwang's research reported in 2004," University of Pittsburgh researcher Gerald Schatten said in a statement. He had worked with Hwang for just under two years.
Two U.S. research facilities have reportedly stopped working with Hwang's team because of the accusation.
More questions arise
The Washington Post reported on Nov. 12 that there was speculation in the scientific community that Hwang had used eggs from a junior researcher in his lab for the 2004 study on therapeutic cloning.
South Korean network MBC is due to broadcast a TV program that alleges many of Hwang's donors were down-on-their-luck women looking for extra money to pay off their debts.
A leading South Korean daily, the Chosun Ilbo, wrote in an editorial on Tuesday that it was time for Hwang to answer the charges directly.
"It would deal a serious blow to Korea's achievements in the nascent science if, as a result of the scandal, the country was seen as ignoring international ethical standards," it said.
With additional reporting by Lee Jin-joo.