/ Source: The Associated Press
The fatal stabbing of the father of a former Olympian at a Beijing landmark cast a sad shadow over the first full day of Olympic competition Saturday, just hours after China's jubilant opening of the Summer Games.
Todd and Barbara Bachman of Lakeville, Minn. — parents of 2004 volleyball Olympian Elisabeth "Wiz" Bachman and in-laws of U.S. men's volleyball coach Hugh McCutcheon — were attacked by a Chinese man while visiting the 13th-century Drum Tower.
The assailant, Tang Yongming, 47, leapt to his death from a 130-foot high balcony on the Drum Tower, just five miles from the main Olympics site, the official Xinhua News Agency reported.
The U.S. Olympic Committee confirmed Bachman died from knife wounds and that Barbara Bachman suffered life-threatening lacerations and stab wounds. She and their Chinese tour guide, who was also injured in the attack, were being treated in a Beijing hospital.
Mrs. Bachman underwent eight hours of surgery and was in critical but stable condition, the committee said, adding that McCutcheon would "not be on the bench today" for the U.S. men's volleyball team's opening game against Venezuela.
Elisabeth Bachman was with them at the time of the attack, but uninjured. Her father was chief executive officer for Bachman's Inc., a home-and-garden center based in Minneapolis.
Two of Todd and Barbara Bachman's other adult daughters were flying to China to be with their mother and Elisabeth, Dale Bachman, Todd's second counsin, said at a news conference in Minneapolis.
"The next 24 hours will be critical," he said.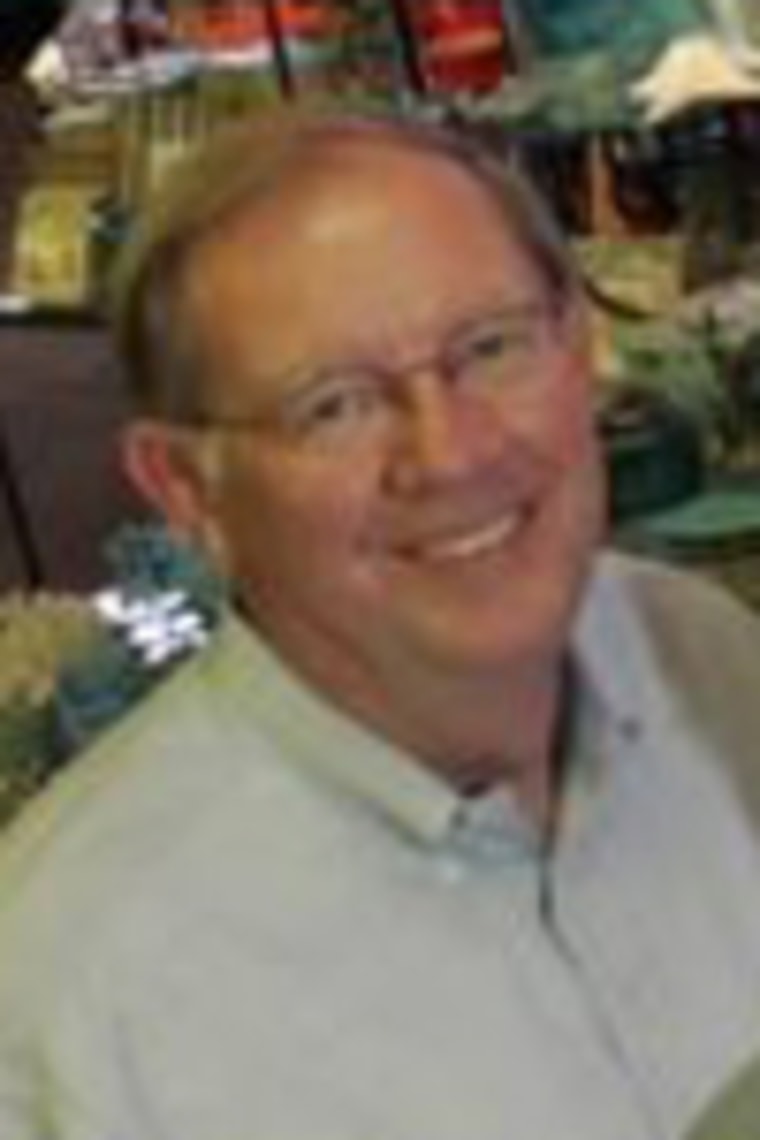 According to Dale Bachman, Todd Bachman was walking a few steps behind his wife and daughter at a Beijing tourist site when he was attacked by a knife-wielding stranger. Barbara Bachman heard the commotion and turned to help her husband.
"That's when she was attacked," Dale Bachman said. "To me, that was a strong indication of her love. She is a fabulous person."
The midday attack sent shock waves through the games precinct after the Olympics' spectacular opening ceremony had set an ebullient tone. President Bush, in the Chinese capital for the games, expressed sadness while American athletes and Olympics officials reacted with disbelief.
There was no indication that the assailant knew that his victims had any connection to the games. "For all intents, it appears to be a random attack by a deranged man," an American member of the International Olympic Committee, Jim Easton, told The Associated Press. "The only thing we've heard is they were not identifiable except for a small volleyball pin which would probably be invisible to a guy."
Olympic community stunned
Easton said the attack stunned the Olympic community.
"It's certainly a down day, certainly for the U.S. people," he said. "Here it is supposed to be a great time of happiness and peace and all that. That's what we work hard for, then for one person to be able to put a dark cloud on that."
The U.S. women's indoor volleyball team heard about the killing of their former teammate's father before they took on Japan in a match Saturday. After their victory, player Logan Tom was obviously shaken.
"God, we all love Wiz," she said. "It's hard to put it in words. That's not something that's supposed to happen."
Tom then turned away, crying.
Violent crime against foreigners is rare in tightly controlled China, and the assault occurred despite major security measures that have blanketed the capital city during the Olympics: A 100,000-strong security force plus countless volunteer guards have been deployed to protect against any trouble.
Beijing's Communist leaders are hypersensitive about anything that could take the shine off the games. China's Vice Foreign Minister He Yafei visited the Bachmans in the hospital.
"The Chinese government paid high attention to this case," He said in a statement issued by Xinhua, adding that authorities were conducting a "serious investigation."
Interpol said initial investigations found nothing indicating the murder was linked to terrorism or organized crime.
"So far, our database check and preliminary analysis suggest that today's murder-suicide was an isolated, though brutal, murder of one person and assault on two others," said Interpol Secretary General Ronald K. Noble.
An initial investigation showed that Tang had no fixed residence or job in Hangzhou when he came to Beijing on Aug. 1, a spokesman with the Beijing Municipal Public Security Bureau told Xinhua. Zhejiang police told the official state-run agency that Tang had worked for a meter factory in Hangzhou, but had resigned.
He and his wife divorced in 2006. He sold his apartment the same year and had lived in a rented house ever since.
"Tang has no criminal record. His neighbors said they hadn't seen any abnormal behavior from him," a spokesman with the Zhejiang Provincial Public Security Bureau said. His name was not used, as is customary.
The spokesman said Tang was not a petitioner — disgruntled workers who travel to the Chinese capital seeking redress for various grievances — or at least had not submitted any complaint to government officials.
But a Hong Kong human rights group said Tang had tried to file a grievance with the central government, though the Information Center for Human Rights and Democracy didn't know what those complaints were about.
Attack appears to be senseless act of violence
He vacated his rented house on Aug. 1, saying he planned to move elsewhere to do business, the public security bureau spokesman told Xinhua, but Tang didn't specify where he would go or what business he intended to do.
Tang has a 21-year-old son who was once sentenced to six months in prison for theft, the spokesman said, adding that authorities were looking for Tang's ex-wife and other family members to determine his motivation.
U.S. Ambassador Clark T. Randt visited the victims in hospital, and the embassy issued a statement later that said the attack "appears to be a senseless act of violence."
"We don't believe this was targeted at American citizens, and we don't believe this has anything to do with the Olympics," embassy spokeswoman Susan Stevenson said.
Attacks on foreigners in China are extremely rare. A Canadian model was murdered last month in Shanghai — police said she stumbled onto a burglary. In March, a screaming, bomb-strapped hostage-taker who commandeered a bus with 10 Australians aboard in the popular tourist city of Xi'an was shot dead by a police sniper.
Shanghai and Beijing are still safer than most cities of their size.