Choosing a present for an aging parent or other senior may seem like a dreary task. After all, most products aimed specifically at older people tend to fall into the medical supply category with walkers, bedpans and pill organizers topping the list. But your gift doesn't have to be so stodgy. As baby boomers age, more companies are beginning to market high-quality, well-designed products that swinging seniors will find both useful and entertaining. Take a look at MSNBC's holiday gift guide for ideas.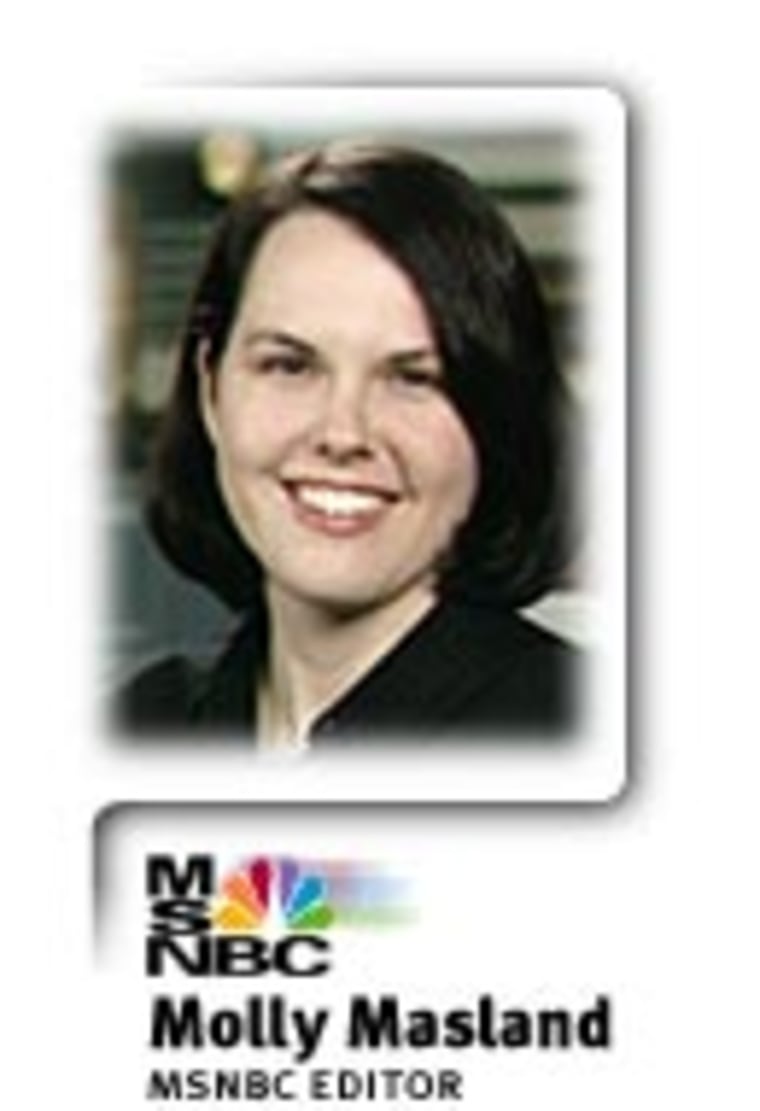 WHEN BUYING a gift for an older person, start by focusing on their lifestyle or interests. Are you shopping for a golfer or a gardener, a bridge player or a globe-trotting traveler?
It's also important to take into consideration any special physical needs they might have. A holiday gift would be an excellent opportunity to help someone grappling with the common effects of aging, such as hearing problems, vision loss or arthritis.
"Try to find a gift that is entertaining, but also serves a purpose or solves a problem," says Connie Hallquist, CEO and founder of Gold Violin, an online store and catalog offering products with attitude for seniors.
Hallquist founded her company in 2000 after searching in frustration for a stylish cane to give to her aging grandmother. She didn't want to buy something frumpy and ended up making her own bright-pink cane, complete with hand-painted roses, instead. Today, Gold Violin offers a range of gifts aimed at seniors, all intended to be both thoughtful and hip.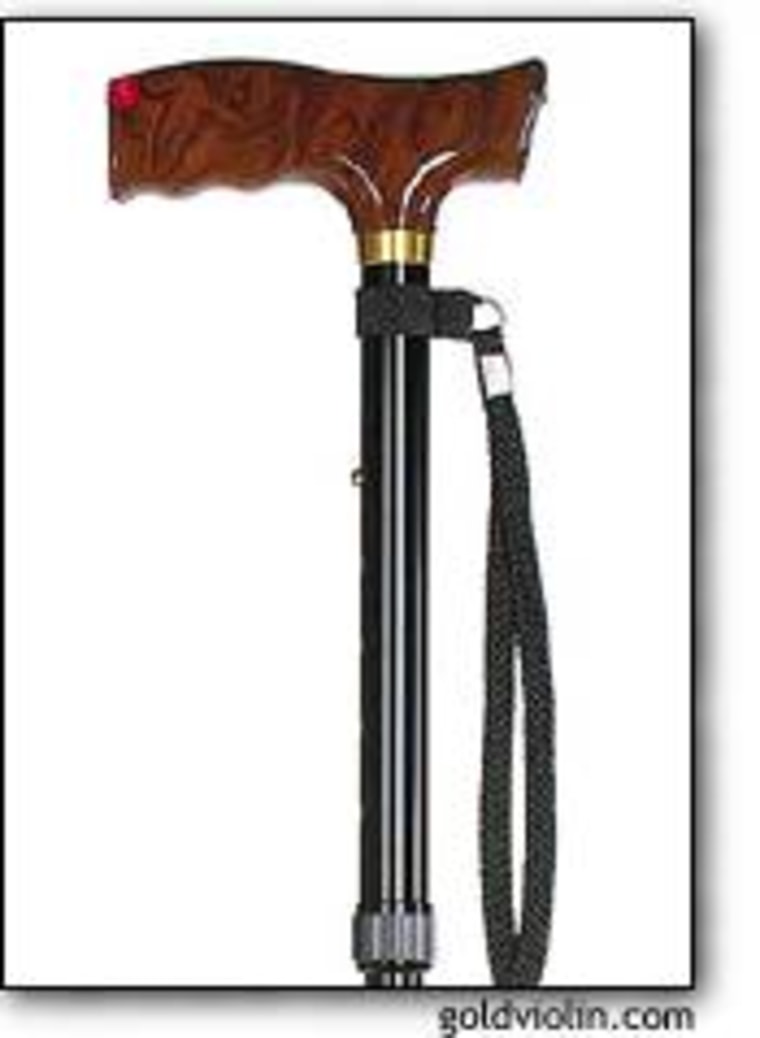 Among Hallquist's best-sellers is the "Secret Agent Walking Stick," which borrows a few ideas from 007. The cane comes with a number of built-in gadgets including a flashlight, a red reflector safety light for walking at night, and a secret compartment. Priced at $69.00, the cane is adjustable in height and also folds up to fit into a purse or briefcase, making it handy for use while traveling.
For the discriminating seniors on your list, Gold Violin carries 40 different models of canes, including hand-painted versions, some with carved animal heads, and others with silver tops for special occasions.
"We really try to approach canes as a fashion accessory, no different than your shoes or your purse," says Hallquist.
GIFTS WITH A PURPOSE
Also popular at Gold Violin are ergonomically designed products that help people suffering from arthritis.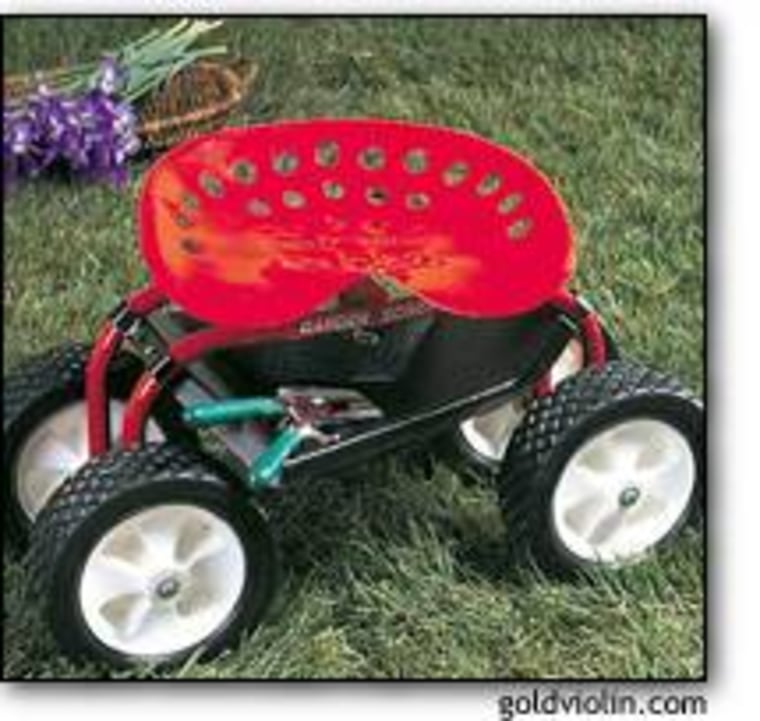 Among these is the "Red Garden Scoot," a heavy-duty, four-wheel device that prevents wear and tear on the knees by eliminating the need to repeatedly get up and down while gardening.
Made of steel, the scoot has a contoured seat that swivels 360 degrees and helps minimize back strain. Oversize wheels allow it to get across muddy or rocky terrain. Listed at $99.00, the scoot is shipped direct from the manufacturer so be sure to order early for holiday delivery.
Products that help people deal with hearing or vision loss are also good gift ideas, says Hallquist.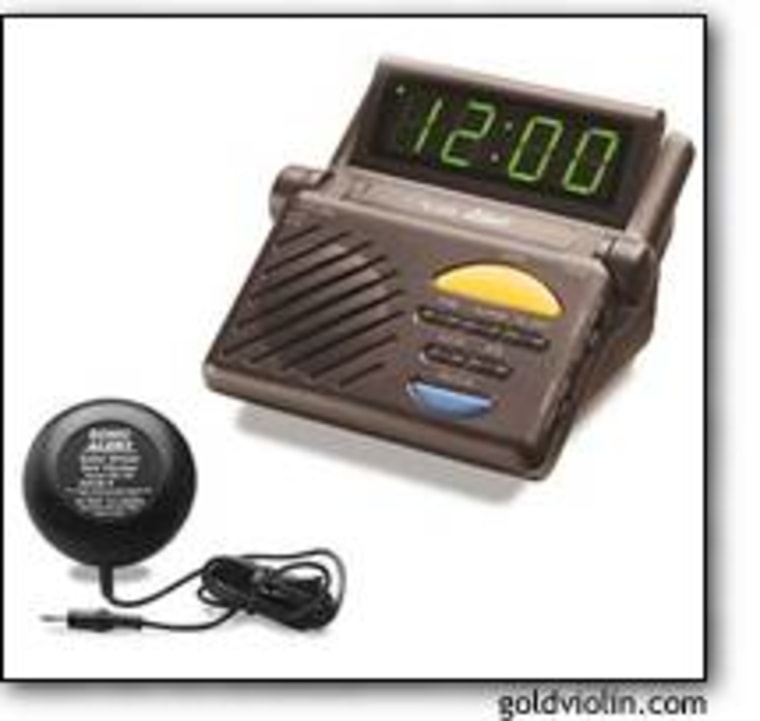 For instance, the "Sonic Boom Alarm Clock with Bed Shaker" is popular with heavy sleepers who are losing their hearing. The user can choose to wake up to any combination of a loud, pulsating alarm or bed vibrations from the shaker, which fits under a pillow or mattress. At $69.95, the clock has an adjustable, jumbo LED display with bright green numbers.
"We get a lot of people who buy it as a gift for their older parents," says Hallquist. "Then they come back and buy it for their teenagers who won't get out of bed in the morning."
An "Amplified Photo Phone" is a great gift for someone losing both their hearing and vision. The Ameriphone Dialogue P-300 lets you call family and friends by touching their picture. Up to nine photos can be inserted on the front of the phone for dialing. An adjustable volume provides up to 10 times the standard sound level. The phone is also hearing-aid compatible and comes with oversized keypad buttons. It's available at a number of online stores, including Ameriphone's site for $44.95.
KEEPING THE MIND SHARP
Gifts that help seniors continue to learn and keep their minds in shape make great presents, too.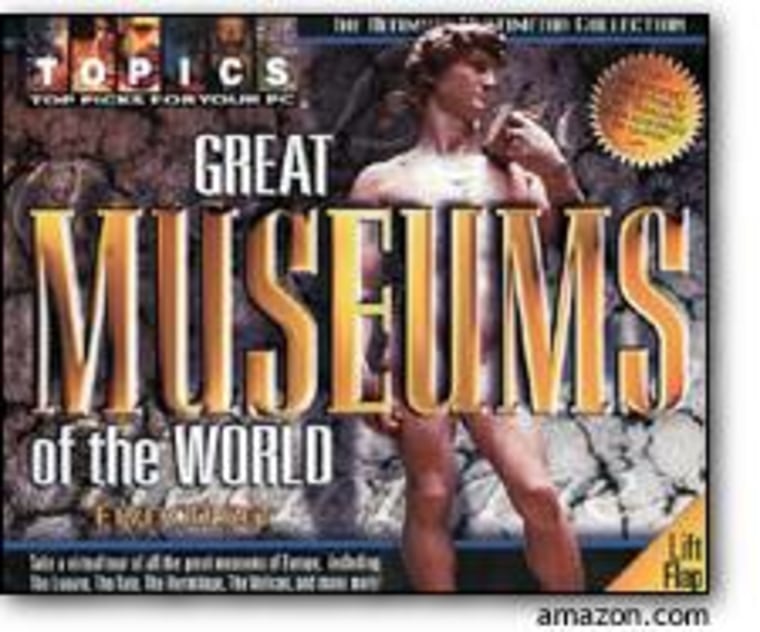 For art lovers who may not be able to get around as well as they used to, check out "Great Museums of the World," a software package that takes users on a virtual tour of European museums from the Louvre in Paris to the Hermitage in St. Petersburg, the Tate in London, and the Museo del Prado in Madrid. The package includes five CD-ROMs with interactive tours of 14 museums complete with classical music and audio and text overviews. The program allows users to print out works of art or zoom in on a particular piece for more detail. The software package is available at Amazon.com for $19.99.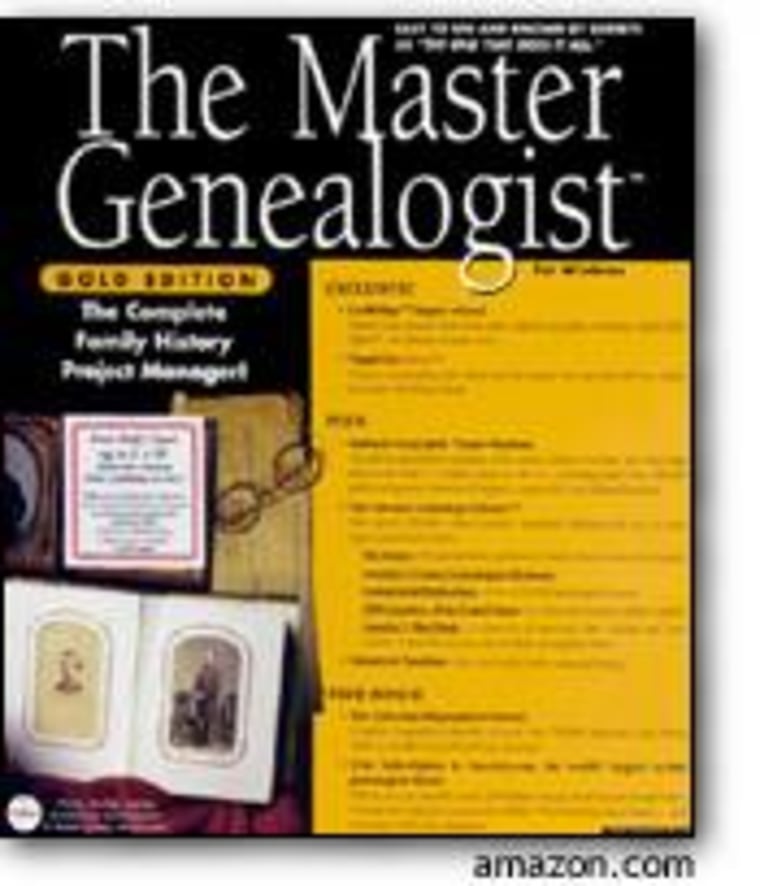 For an older relative with knowledge of valuable family history, "The Master Genealogist" would also be an excellent gift. The software package lets users organize reams of information on family history, including birth, death and marriage data as well as photos. The program, offered by Amazon.com for $99.99 compiles all the material into easy-to-read reports, family trees, slideshows, charts, and graphs. It also provides a range of tutorials and references on tracing family ancestry, including the Ancestry Genealogy Library.