It was with the song "Don't Stop 'til You Get Enough," and the 1979 release of Jackson's first solo album "Off The Wall," that his fans first began to notice that, like his career, Michael Jackson's face was undergoing some subtle changes. His biographer Randy Taraborrelli says Jackson had plastic surgery on his nose for the first time, for a good reason.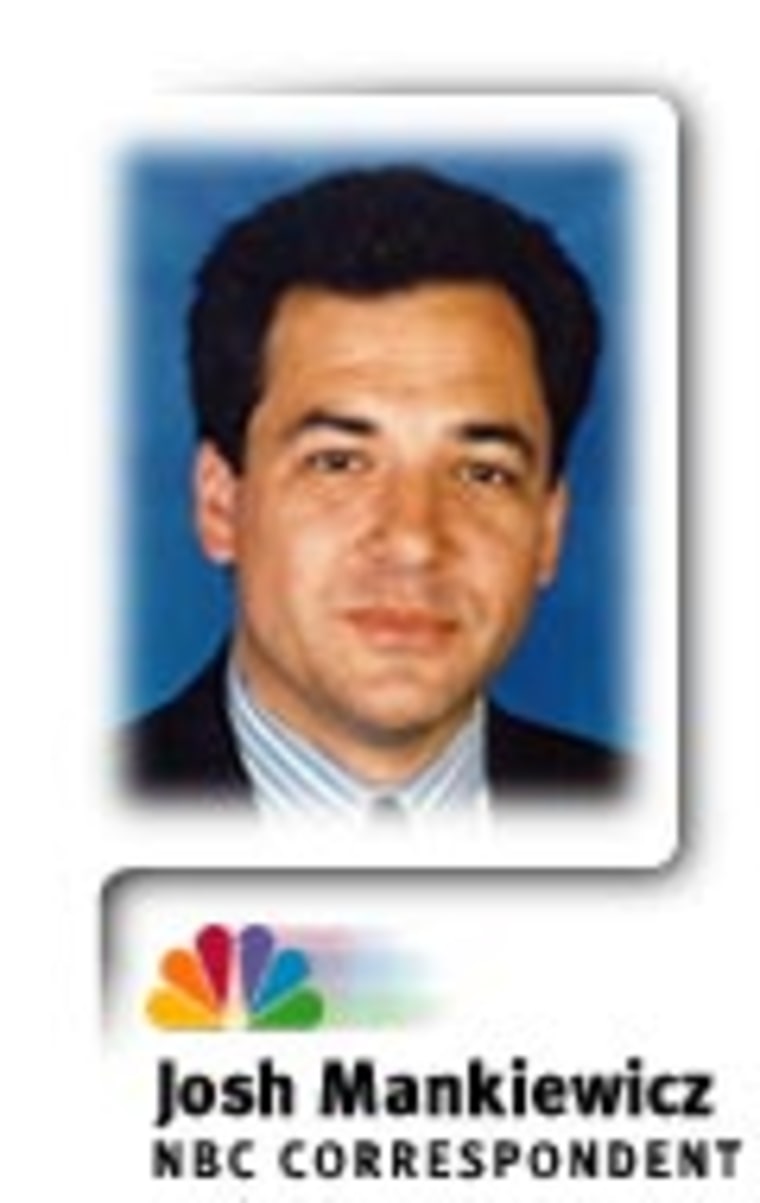 "HE HAD THE first nose job as a result of falling on stage and breaking his nose when he was about 19," says Taraborrelli. "And so it wasn't for, you know, a vanity purpose. It was a medical procedure."
Mankiewicz: "But he decided he liked it."
Taraborrelli: "Guess he liked it, yeah."
Whether you're male or female, cosmetic surgery is practically a rite of passage in show business. But at the time he started having plastic surgery, Jackson was no rookie looking for a big break, which makes his decision a little harder to understand.
Taraborrelli: "You know, this is a person that we grew up with."
Mankiewicz: "And he wasn't a bad looking guy."
Taraborrelli: "No, he was a cute kid."
Mankiewicz: "But he didn't perceive it that way?"
Taraborrelli: "There's just something about this theory that I think might be true. And that is that Michael had such an acrimonious relationship with his father, Joseph. All of the kids in the family grew up to kind of resemble Joseph. And in the beginning, some of the plastic surgery was to sort of erase his father's image from the man in the mirror... And I think that when Michael looked at the man in the mirror and saw Joseph sort of emerging, that on some level he just wanted to eradicate that."
But there are other theories as well, some that suggest Jackson's surgeries are driven more by vanity than by anything else. He hated his adolescent acne, and musician and family friend Bobby Taylor recalls how young Michael's nose was often the center of family attention.
"Michael, he hated his nose," says Taylor. "We would play basketball and we would team up and say, 'Michael, man, you can't play. Your nose is too big. It's gonna get in the way.'"
But did those childhood jokes set the stage for a lifetime of surgery? Does Jackson suffer from a little-known anxiety-related disorder?
"Just an offhand comment, somebody being mean, saying, you know, you got a big nose, that person can internalize that comment and believe that about themselves," says Karen Pickett, a therapist who specializes in treating patients with body dysmorphic disorder. It's sometimes called the ugliness syndrome, in which otherwise healthy, attractive people go through repeated cosmetic procedures with the aim of trying to fix a problem that doesn't exist.
"And because it's so painful for them to hear that comment, then they will do anything to change what they believe to be this flaw, this big nose," says Pickett.
Professionally at least, Jackson had few flaws to worry about. His next album would make music history.
"Thriller" was released the first of December, 1982. Nearly every song, nearly every video was a hit. And it was no accident. Michael Jackson saw it coming.
"Michael would put it in his mind that he wanted that album to be the greatest album of all time," says brother Jermaine. "He would write it on a mirror that he wanted the greatest-selling album. It was on a mirror in this home right here. He wanted to be the biggest entertainer of all time and have the best-selling album of all time."
With "Thriller," he was, and he did.
What made Michael Jackson the standout star? His voice? His dancing ability?
"He's everything," says Toure, a contributing editor to Rolling Stone Magazine. "He's got a fantastic voice, powerful, clear, clean, with a wonderful tone to it. He can dance. He can write. And he also had the ability to change... And the first thing that you have to remember with 'Thriller,' is before 'Thriller,' MTV was not playing black artists at all. 'Thriller' is the first time that they start to play black artists. So this is a huge benchmark in the history of modern American music, that finally the apartheid system ends."
Mankiewicz: "So 'Thriller' not only made him the biggest musical star in the world, but it also opened the door for a lot of people to follow."
Toure: "Absolutely. Absolutely. I mean, he was so huge that MTV couldn't ignore him. And then after that, you had a lot more black artists on the channel. I mean there is tremendous, Jackie Robinson almost, you know, barrier-breaking that happened."
'Thriller' also broke ground in other ways, selling tens of millions of copies, making it perhaps the best selling album of all time.
It won eight Grammy awards, and won Jackson a huge endorsement deal to promote Pepsi.
Director Bob Giraldi says shooting the big budget TV commercial was thrilling — for all the wrong reasons, beginning with an off camera scream.
"'Ahhhh!' We realized the scream was from Michael," says Giraldi. "And everybody looks at, my God, somebody shot him, captured him, kidnapped him. And we followed the scream and it comes from the bathroom. We go into the bathroom, fling open the door and he's standing in front of the toilet. Pointing, 'Aaahh. Get it! Get it!'"
Floating in the bowl was Michael's signature sequined glove.
"Thank God for a prop guy who was nearby, who got a hanger real quick and came in and got the glove out. Dripping," says Giraldi. "Took it over here, got the hair dryer out."
And on the set it only got worse. It was also during the filming of the Pepsi commercial that Jackson suffered a painful injury. It was the last take of the day when a spark from the pyrotechnics ignited Michael's hair.
"I was looking at him and his hair was ablaze," says Jermaine Jackson.
"All of a sudden we see Michael — now he's swatting his head," says Giraldi.
It's not every day in Hollywood that your million-dollar star catches fire.
"He come running down the stairs and does one of things and falls flat on the stage," says Giraldi. "And there lying in a fetal position, is America's pop icon with a little bit of smoke coming up from his crown of his head. And it was bizarre. It was a macabre portrait."
How much of a showman is he? Even in the excruciating pain, Michael wouldn't let the medics take him away without his recently-rescued glove.
"When eventually the ambulance carried him away," says Giraldi, "he had the foresight to reach down and get that glove, put it on and wave goodbye to the audience. It's fascinating."
This video was the lead story on almost every news broadcast.
"I can tell you when 'Thriller' sales really increased was after I put Michael's hair on fire," says Girlaldi.
Sales increased enough for Thriller to go platinum 26 times. Today those platinum albums line the walls of the Jackson family home in Los Angeles.
And in the 80's, he surely was the man. He was ready to start making his own decisions. He fired as his manager, the man whose pressure to succeed had denied him a childhood — his father, Joe.
Michael Jackson had made the transformation from child star to adult superstar. But he was about to start another kind of transformation, one that would perplex his fans as much as his music had thrilled them.