Last year, Eric Toth was a third grade teacher at a prestigious private school in the Washington D.C. area. Today, he is one of the FBI's Most Wanted, accused of producing child pornography.
The FBI says in June 2008, school officials found sexually explicit photos taken by Toth of a student. He was put on leave and reported to the police, but the 27-year-old fled before he could be arrested.
In an interview with Dateline NBC's Hansen Files, Joseph Perschini, Jr., FBI Assistant Director in Charge of the Washington Field Office, said Toth "has engaged in some of the most atrocious acts against young people today. He's taking advantage of third graders. That's outrageous.  We need to capture Mr. Toth and we need to capture him immediately."
 
Toth has worked with children in other capacities, including as a tutor and, the Hansen Files has learned, as a summer camp counselor in Wisconsin. The FBI suspects he may have abused other children, and that he may still be advertising online as a tutor.
 
Persechini said Toth was able to gain the trust of parents as well as children. "We do a lot of education in our schools about internet predators," said Persechini.  "Mr. Toth went back to the old ways engaging in what we call overt acts.  He had the master ability to engage with the parents to gain access to children." 
 
After fleeing Washington, according to authorities, Toth stopped in Indiana to see his parents, then passed through Wisconsin, before leaving his car in a parking lot at the Minneapolis airport along with what sounded like a suicide note.
FBI: Toth was at Phoenix shelter
Persechini said the FBI believes Toth is still alive.  In fact, this summer they picked up on his trail again.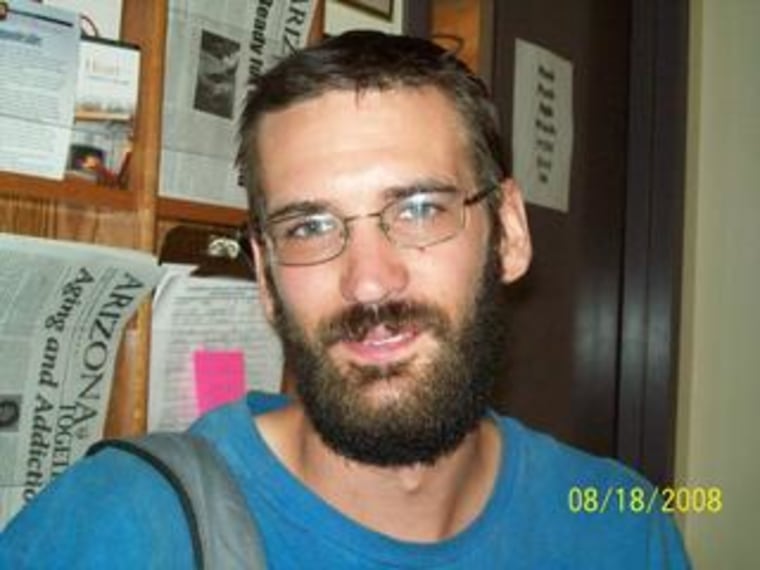 An FBI spokeswoman provided The Hansen Files with photographs showing a now-bearded Toth and said that as recently as June 25, the former teacher was living in a homeless shelter in Phoenix, where he tried to obtain public assistance under a stolen identity. Now, the FBI believes that Toth, who has never responded publicly to the allegations against him, has moved on yet again.
"He's somewhere in North America.  We'll keep it as open as that," said Persechini.  "We need a break or we need a mistake."
The FBI asks anyone with information about Eric Toth to call the FBI's Washington Field Office at (202) 278-2000.