/ Source: The Associated Press
An Army psychiatrist who may face the death penalty after the mass shooting at Fort Hood was charged Wednesday with 32 counts of attempted premeditated murder relating to the scores of soldiers and two civilian police officers injured in the attack, military officials said.
Maj. Nidal Hasan has already been charged with 13 counts of premeditated murder after the Nov. 5 shooting in a building at the Texas Army post where soldiers must go before being deployed. Witnesses said he jumped on a desk and shouted "Allahu Akbar!" — Arabic for "God is great!" Army officials have said he was armed with two pistols, one a semiautomatic capable of firing up to 20 rounds without reloading.
The additional charges come less than 24 hours after Hasan's civilian attorney was notified that the Army plans to evaluate Hasan to test his competency to stand trial as well as his mental state at the time of the shooting.
John Galligan, Hasan's attorney, told The Associated Press on Wednesday that Army officials had not returned his calls so he did not know when or where the "mental responsibility" exam would take place. Galligan said he had filed an objection to the evaluation pointing out that Hasan was still in intensive care at a San Antonio military hospital recovering from gunshot wounds that left him paralyzed.
"I'm incensed at the way the military is handling this, serving additional charges on my client when he's in the hospital and defense attorneys are not present," Galligan told The AP by phone from his office near Fort Hood, about 150 miles southwest of Fort Worth. "And nobody will tell me what the plans are for the evaluation."
Mental exam not yet ordered
Authorities have received a request from Hasan's superior for a mental exam but have not yet ordered it, said Chris Haug, a Fort Hood spokesman.
The results of the mental evaluation could prevent Hasan from being sent to death row or even being tried at all, although those scenarios are unlikely, experts say.
The exam is done by a board of mental health professionals to determine whether the suspect had a severe mental illness at the time of the crime; if so, his or her clinical psychological diagnosis; whether that prevented him from knowing at the time that his alleged actions were wrong; and if he is competent to stand trial, according to military law.
The evaluation usually takes several days and involves psychological testing and interviews by the board, said Richard Stevens, an attorney who specializes in defending military cases but is not involved in Hasan's case.
The board can review any evidence presented by prosecutors and defense attorneys, although the exam is closed to everyone except the doctors and Hasan, Stevens said.
"The government often requests a mental evaluation in cases where (insanity) may be the defense, because they want to know sooner rather than later what the doctors will determine about the defendant's mental status so they feel comfortable proceeding," he said.
If the board decides Hasan is not competent to stand trial, he would be hospitalized until he is found competent, Stevens said.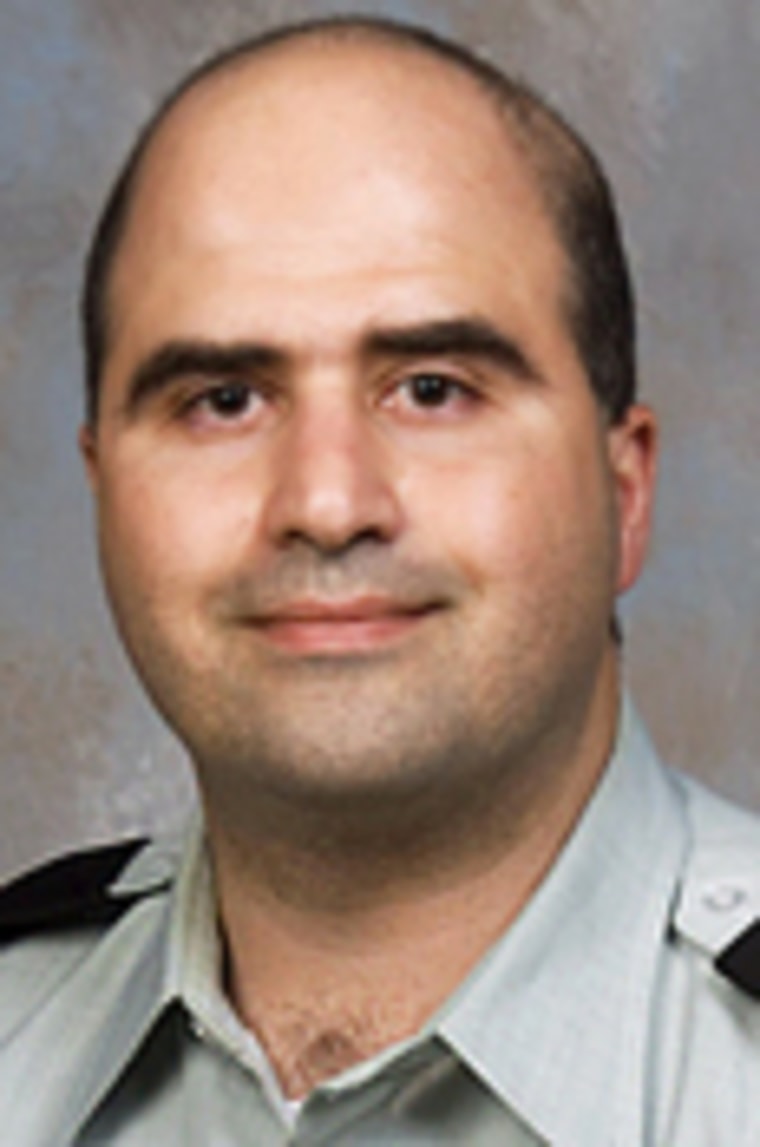 If it deems that Hasan had a severe mental illness but did not lack mental responsibility at the time of the crime, the military must decide whether to proceed with the case or drop the charges and have Hasan discharged from the Army based on his mental illness, Stevens said.
Insanity defense may still be used
Prosecutors likely would dismiss the case if the board determined that Hasan lacked mental responsibility, because in a trial they would be faced with trying to discredit their own military health professionals, Stevens said.
If the case goes to trial, his defense attorneys can still use the insanity defense, which is rare, Stevens said.
A soldier being acquitted by reason of lacking mental responsibility also is rare and "can create great strains within the military behavioral health care system," according to a 2006 paper by three military doctors in the Journal of the American Academy of Psychiatry and the Law. The military didn't establish rules for what to do with such soldiers until 1996, according to the paper.
"He wouldn't remain in a military facility at that point because he would have been found not guilty, so the issue now is his mental state," Stevens said.
If a military jury were to acquit Hasan based on the insanity defense, he would be committed to a medical facility and evaluated to see if he poses a danger to society, Stevens said.
Post-trial hearing
Then at a post-trial hearing, if the exam results revealed that he posed no danger, he could be released back to his Army unit, Stevens said. But the Army likely would have him discharged based on his mental illness and then he would be in the U.S. attorney general's custody, which would also happen if he was deemed a threat, Stevens said.
The attorney general usually asks the state to take over and place him in a mental facility, according to military law. If the state refuses, the attorney general would have him confined to a federal facility.
It's unclear if such a defendant would ever be released, but his case likely would be governed by the rules of the state or federal system on involuntary commitments.
Authorities have not said if they plan to seek the death penalty. If they do, and Hasan is convicted and receives that punishment, he would be sent to death row at the military prison in Fort Leavenworth, Kan.
There hasn't been a military execution since 1961, though five men sit on the military's death row at Fort Leavenworth. Before a military execution can be carried out, the president must personally approve. George W. Bush signed an execution order last year for a former Army cook who was convicted of multiple rapes and murders in the 1980s, but a federal judge has stayed that order to allow for a new round of appeals in federal court.