/ Source: The Associated Press
Mexican troops acting on information from U.S. officials took out drug kingpin Arturo Beltran Leyva in an assault that provided a rare victory for President Felipe Calderon but left a power vacuum that could lead to more violence.
In a carefully executed attack, heavily armed Mexican marines quietly evacuated an upscale apartment complex in Cuernavaca Wednesday before some 200 troops stormed the building and demanded the surrender of Beltran Leyva, one of the world's most brutal drug lords.
Gunmen fired on the marines who then launched an attack that lasted nearly two hours.
Nicknamed the "boss of bosses," Beltran Leyva is the biggest drug lord to be taken down in Calderon's drug war, which is ending its bloodiest year yet. His absence is expected to shake up Mexico's narcotics trafficking networks eager to take over his billion-dollar business, as well as set off an internal struggle within his gang, said Mexico's Attorney General Arturo Chavez.
"Without a doubt, when a cartel leader is taken down it's a big blow and surely this will force a restructuring," Chavez said. "I don't dismiss the possibility that this could bring about violence."
The raid was a rare success for Mexican and U.S. intelligence officials, who have been coordinating closer than ever in the battle against the cartels. Experts say it boosts Calderon's fight, which until now has widely frustrated Mexicans who had complained the crackdown was fueling bloodshed — more than 15,000 people have been killed in drug violence this year — and netting few results.
'Significant successes'
U.S. Drug Enforcement Administration officials say their intelligence information helped Mexico track Beltran Leyva to the apartment in the colonial city of Cuernavaca, a popular tourist spot. He is believed to have fled there after escaping last week from a raid on his lavish Christmas party, where troops rounded up Latin Grammy singer Ramon Ayala.
"This is one of the most significant successes Mexico has had," said DEA spokesman Rusty Payne.
The absence of Beltran Leyva is unlikely to affect the flow of illegal drugs into the United States, said Don Thornhill, a former DEA agent.
Beltran Leyva was the most powerful of several brothers in charge of the crime syndicate named after them. Mexican authorities arrested one of the brothers, Alfredo Beltran Leyva, in January 2008.
Anthony Placido, chief of intelligence for the DEA, said one of Beltran Leyva's brothers will likely fill the void.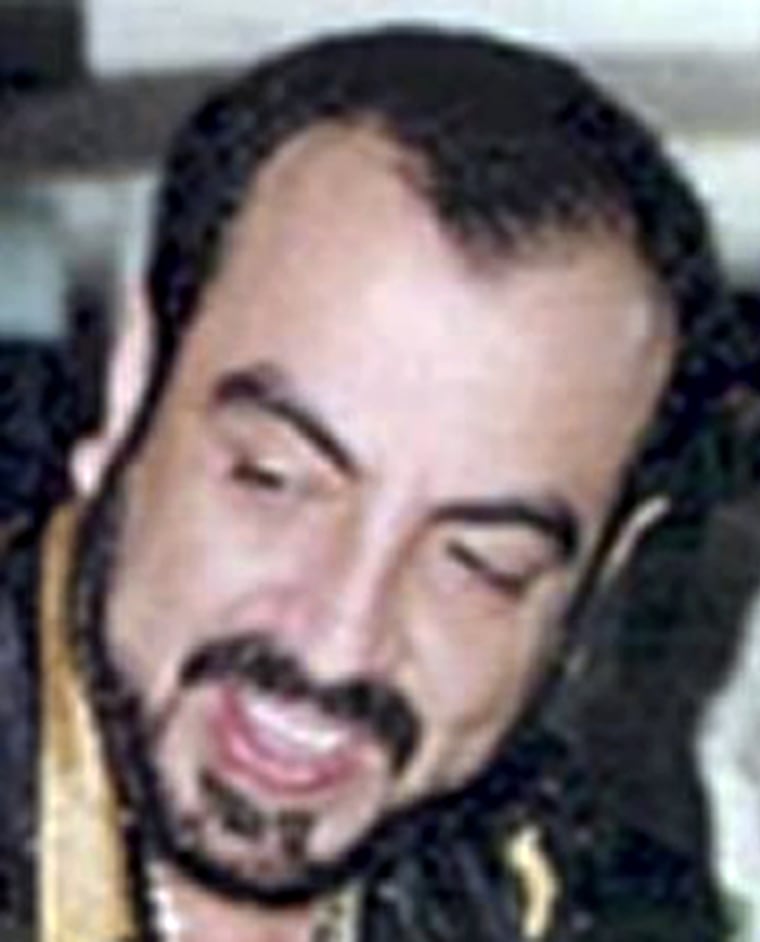 "We already are getting sporadic reports of plans to break (Alfredo) out of jail or that he may bribe his way out, but he still remains in prison right now," Placido said.
But there is no doubt, the cartel has suffered a severe blow to its operations, he said.
"Nobody left out there has the extensive contacts that Arturo had. He moved thousands of metric tons of drugs into the United States, including cocaine, methamphetamine and heroin," Placido said. "In addition to that ... he is responsible for much of the violence in Mexico. Arturo Beltran Leyva wasn't a big fish. He was a whale."
Six gunmen die
Beltran Leyva stood out for his ability to buy off high-level Mexican officials to protect his business. He allegedly paid $450,000 a month to Mexico's former drug czar, Noe Ramirez, in one of the biggest scandals to rock the government.
Beltran Leyva was wounded in the Christmas party raid Dec. 11 in the town of Tepotzlan, near Cuernavaca. Three other alleged cartel members were killed and scores of others were detained, including Ayala, who is still being held by Mexican authorities. A lawyer for the singer says he is being held on suspicion of organized crime ties.
U.S. and Mexican officials continued to track Beltran Leyva to the Cuernavaca apartment, where he was staying while he received medical attention for his gunshot wound, Placido said.
Six gunmen died in Wednesday's raid. One marine was killed by a grenade launched by assailants, and two other marines were wounded, including one who was listed in serious condition Thursday, the navy said. Troops detained two women and one man and seized $40,000 and five assault weapons.
Reporters were briefly allowed inside the apartment where Beltran Leyva's body still lay early Thursday. His skull and one arm were mangled by bullet wounds. In one hand, he clutched a gold-colored medallion.
The victory was especially sweet for Mexico's navy, which started playing an increasing role in the army-led drug war.