Cause Celeb highlights a celebrity's work on behalf of a specific cause. This week, we speak with Dr. Ruth Westheimer, the most recognized psychosexual therapist in the world. Click on the video to the right to watch the interview.
The New York Times describes her as, "a kind of cultural icon" who "ushered in the new age of freer, franker talk about sex on radio and television..."
Don't let her age fool you. At age 82, Dr. Westheimer knows her stuff and believes, "Anybody who talks about it [sex] has some idea about it in their minds."
Westheimer is the author of 35 books on sex as well as Dr. Ruth's Good Sex Night-to-Night Calendar.
Westheimer grew up as an orphan in Germany and was sent to Switzerland at age 10 to escape the Holocaust. This experience has led her to feel a "tremendous obligation to do something with her life."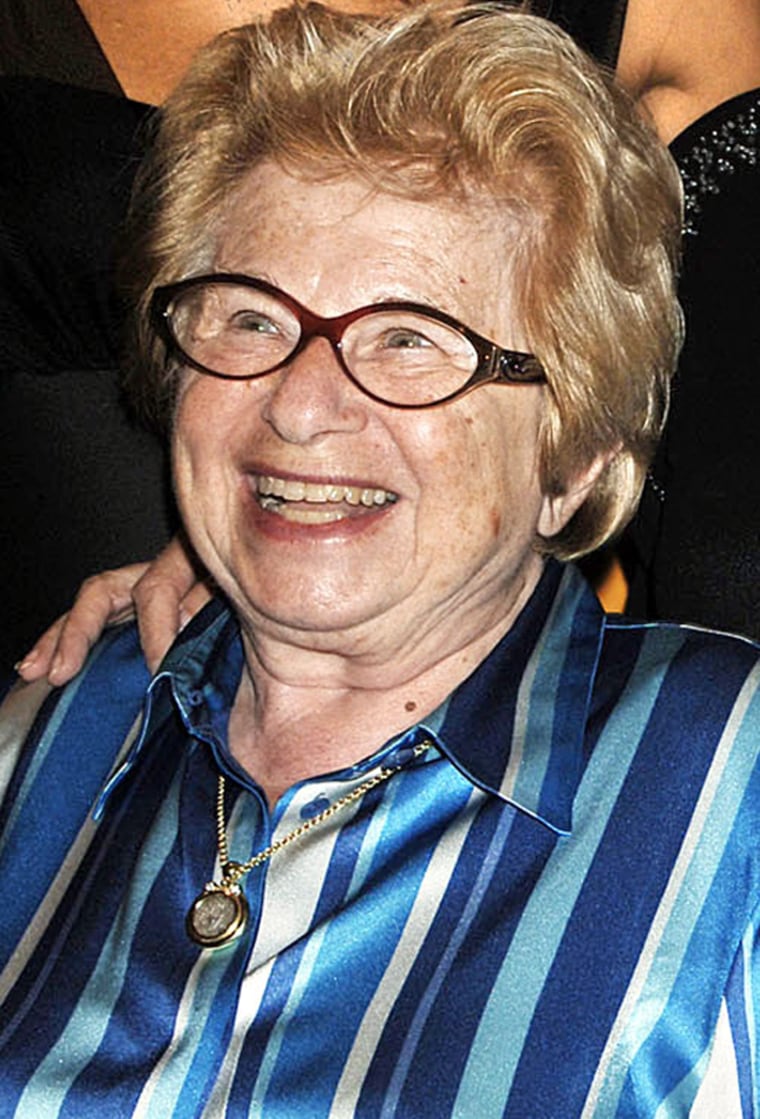 At 17 she went to Israel as a member of the Haganah (Jewish freedom fighters) where she fought for the country's independence. She then moved to Paris where she studied at the Sorbonne and taught kindergarten.
Migrating to the United States in 1956, Westheimer obtained her masters degree in sociology. Since then, she has taught at prestigious colleges such as Yale, Princeton and Columbia.
In addition to teaching, she continues with her private practice while also donating a tremendous amount of time to charitable causes.
Westheimer is currently serving as the honorary president of the Council on Sexuality and Aging at the National Sexuality Resource Center. Their mission is to work with doctors, nursing homes and the public to recognize and address the sexual health, well-being and happiness of aging Americans.
Westheimer is also a member of the board of the Museum of Jewish Heritage and president of the YM&YWHA (Young Men and Women's Hebrew Association) for 11 years.
Westheimer recently finished a PBS documentary in Israel called "Shifting Sands," which concentrates on the role of Bedouin women. The documentary explores Westheimer's deep interest of the family.
This summer, Westhiemer is taking part in the filming of a documentary on the Circassian tradition of the bridegroom kidnapping the bride on horseback and taking her back to his home. She will also be the executive producer for the filming of the first international festival of the Circassian group in Israel, also for PBS.
Melissa Kondak sat down with Dr. Ruth in March in her office in New York City to discuss why she educates people about sex, her need to have an obligation do something worthy in her life, her many charitable causes, and her newest project for PBS.
Article written by Bernadette Moussa and Andrew Donovan. Video interview conducted by Melissa Kondak.