Earth, it's high time you meet Dot-Com Megastar 3.0. He is nothing like you've seen before.
Andrew Mason, the 30-year-old CEO of Groupon, and the latest entrepreneur to spin an inventive idea into an Internet craze – and soon, perhaps, billions of dollars – is, according to his friends and colleagues, "ridiculous, completely unserious and absurd" as well as "intelligent, passionate and organized." He has been compared to Orson Welles and Freddie Mercury, an unpredictable performance-artist at the helm of the fastest-growing online company in America.
Last week he walked away from almost unimaginable wealth as talks over the sale of Groupon to Google collapsed, according to several reports. Google had been poised to buy the online coupon company for a reported $6 billion.
Each day, one group coupon or Groupon goes out to at least 20 million subscribers in 29 countries via e-mail, Twitter and the Groupon smart phone app. Mason's company typically takes 50 percent of the money spent on each deal.
With about 3,000 employees worldwide, up from just 150 a year ago, the company has annual revenues that have been pegged, quite fuzzily, at anywhere from $100 million to $2 billion. 
In his corporate bio, Mason calls himself "flighty" and claims to share an apartment with "over 20 cats." He told the New York Times his true love is "building miniature doll houses."
His only dress code: no sunglasses inside — because Mason hates how rock star Bono constantly wears sunglasses. Mason has been in a few rock bands, too, often stopping his shows to hand out family photos or to lead audiences in group exercises.
He lived up to his reputation in an interview Friday with Matt Lauer on TODAY. He declined to confirm or deny the widespread reports of merger discussions, choosing to talk instead about   how kids made fun of his middle name in school.
To Lauer's question about how what he would do with his new "clout" as a digital pioneer, Mason retorted: "I feel like clout is something that builds up on your teeth. I can't even take that question seriously."
"Andrew is an eccentric, inspiring genius. And I wouldn't want any other boss," said Aaron With, 29, head of Groupon's editorial department. Back at Northwestern University in the early 2000s, Mason and With were part of a band called Planet of the Planets.
"We played some indie rock," With said. "But as a CEO, he runs the show like he did the music – smart and driven – but with a very weird sense of humor about the whole experience."
On the buttoned-down side of the ledger, Mason is ranked No. 25 on Fortune magazine's list of the most influential young business leaders. In November 2008, he launched Groupon, which features deals "on the best stuff to do, see, eat and buy in more than 300 markets," according to its website.
Fine. Great. But buttoned-down is such a bore. Let's get back to the wacky side of the newest business whiz kid.
Mason has played piano for a Billy Joel cover band called River of Dreams. He once went an entire week wearing shoes with the soles cut out, and eating only pizza. While interning at a Chicago music studio, Mason filmed – and posted online – a 30-minute video of him washing windows with newspapers just to prove to the studio's owner that the cleaning technique (which the owner preferred) did not work.
And then there are his running battles with "Michael Ward,"  a bandaged, Van Halen-blasting tenant who supposedly lives in a wallpapered, studio apartment within Groupon's Chicago headquarters.
In one episode, in front of 100 Groupon employees, "Michael" shoved Mason, then ran down a hallway after the boss knocked on his "apartment" door, ordering him to turn down the Van Halen music – "Runnin' with the Devil" – and pay his debt.
"In the midst of all the crazy stuff he's doing running this company, he makes sure he entertains himself. He likes to mix business and art in that way," With said. "That's the only way, I think, that he can do the job and live with himself and find it satisfying. It's that bizarre, artistic sensibility he has. And it's not just the weird interviews he does, but it's also in terms of his management style and the way he gets along with people. He's performing in this way as a spectacle."
Born in Pittsburgh, Mason flashed an enterprising side as a kid — painting house numbers on curbs, buying candy at retail stores to resell to classmates in the lunchroom and repairing computers in high school.
After graduating from Northwestern in 2003 with a degree in music, Mason interned at Electrical Audio, a Chicago recording studio. He saw engineers like Greg Norman logging long hours, often working through the night to help bands record their tracks. Mason has cited his stint at the studio as helping infuse him with a strong work ethic.
"I think that time might have inspired him to take every venture he had to its limits, to be driven by what he thought was good about it," said Norman, who still works at the studio. "During that time he was always coming up with all sorts of crazy ideas. He knew how to do computer programs, and he worked out his ideas on his FileMaker."
One of the early ideas was PolicyTree.org, which Mason developed after the United States invaded Iraq in 2003. To quell what Mason called the "echo chamber" of arguments over the war from people on the left and right, PolicyTree was designed as a virtual for civil discussions or a "policy debate visualization tool," as he called it. Through PolicyTree, Mason also saw that writing code was similar to writing music. He wanted to do more.
In 2007, he launched ThePoint.com, which he described as "a groundbreaking approach to online collective action and fundraising." The site was meant to be a focal point for altruistic and wealthy individuals to support nonprofit groups or fund specific needs like a school band's trip to an amusement park.
Mason quickly saw leverage and power, he said, in the "collective buying technology" of ThePoint.com and founded Groupon a year later as an offshoot to help make it easier and cheaper for Chicago residents to taste and try an array of experiences in their city.
"The people he's been working with at ThePoint and Groupon have awakened that capital side of his brain," Norman said. "Before, he (was more rooted in) socially aware intentions. His upbringing was in that vein, very liberal."
Groupon's swift expansion to more than 300 cities was fueled by Mason's long hours, book smarts and zany antics, Norman said.
"It's one of those perfect storms where you have the creativity and imagination mixed with really good intelligence and also the ability to communicate with and get along with people," Norman said.
Now, on the cusp of a potential multibillion-dollar deal with Google, is the genius-prankster at peace with his fast ascendancy within the mainstream business community, the bucks he's already pocketed and the far bigger bucks he stands to collect?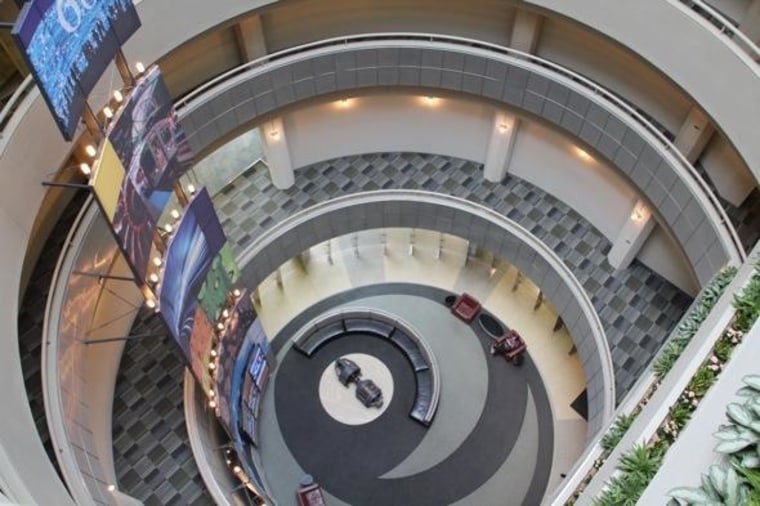 "I don't know if he's necessarily comfortable with the success," Norman said. "I mean, he's happy that he's successful. But as far as being a gajillionaire or whatever? When I hang out with him, he's conscious of the fact that he doesn't have to really worry about money anymore.
"But it hasn't hit him yet that he's in this place that's very unique. That's aided by the fact that he's so busy all the time. Like he puts it to me: 'I basically have the same stuff I had before, it's just that the stuff is nicer.'
"He doesn't feel," Norman added, "like he wants to buy an island – yet."