You know the love affair between Hollywood and video games is in full bloom when Judi Dench appears in a game. Yes, that Judi Dench, noted Shakespearean actress, Dame of the British Empire, Oscar winner and now star of Electronic Arts's upcoming James Bond title, "Everything or Nothing."
The trickle of A-list talent appearing in games has turned into a torrent of late and beyond publicity, the trend has triggered changes in game development. Stars now work with game producers on story and character development as agents and lawyers try to figure out how an actor can maintain his "image," in an interactive environment.
When Electronic Arts decided to create a new James Bond game, among its first actions was to make an offer to Pierce Brosnan, the actor who has played 007 for the last four years.
The offer was unusual: There was no film to support the game's release. The script, the soundtrack, the girls … everything would be digital.
Producer Joel Wade remembers Brosnan's reaction. "Pierce thought it would be odd if someone else played him," he said.

Such an exchange was nearly impossible just a few years ago. A 40-plus-year-old A-list actor pondering whether or not to appear in a game? Heck, even Roger Moore would have been loathe to actively participate in what was once the perceived domain of momma's boys.

"Traditionally, Hollywood signed away rights without any expertise or any idea of the plot lines," said industry analyst P.J. McNealy.
Several factors helped change Hollywood's mind. Technology advanced exponentially, making it possible to accurately recreate the voice, looks and movements of real people. Another factor was the Sony PlayStation 2. Or to be more exact, 60 million PS2s, GameCubes and Xboxes sold in the United States alone.
As games became synonymous with mass entertainment, Hollywood got it. The movie executives who chanted "cross-branding" and "synergy" at power lunches got it. Game developers got it. Even the actors got it. Soon Electronic Arts was convincing not only Brosnan, but Bond regulars John Cleese ('Q') and Judi Dench ('M') as well as Willem Dafoe, Heidi Klum and Mya to join "Everything or Nothing."

And the sound of "ka-ching" rumbled down the California coastal range from Silicon Valley to the Hollywood Hills.
From co-stars to co-creators
It's not only about the money. As more and more stars realize the impact a game appearance can have on their careers, they are starting to contribute to the creative process.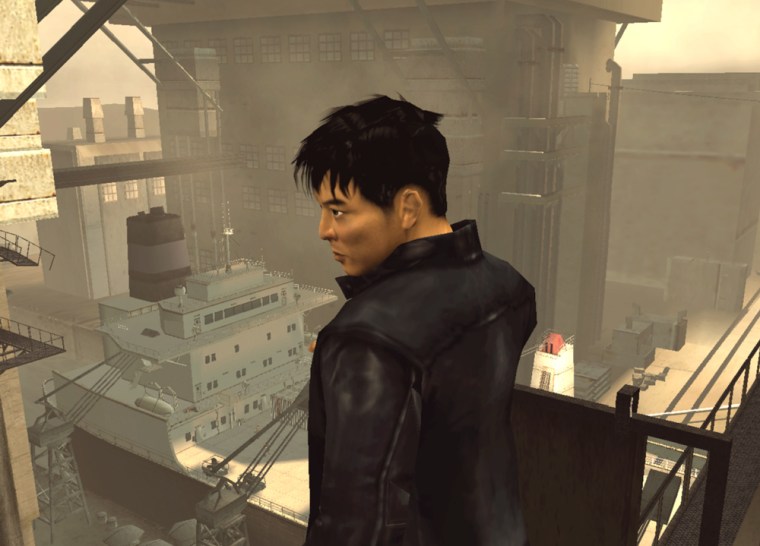 While developing Sony's upcoming martial arts game "Rise to Honor," producer Jim Wallace hit a potential roadblock. The storyboard called for a scene where the protagonist Kit Yuen, a Hong Kong gangland tough, would have to battle an evil nurse.
That was a problem. Yuen was voice-acted by action star Jet Li who, in his films, was known to reject any scene that called for him to fight women.
"I called Jet up and said 'hey, is this cool?'" Wallace said. "And he said, oh yeah, that it would work."

Such double-checking isn't unusual in films; actors, depending on their leverage, regularly have a say. But in the comparatively cloistered world of game development, such level of involvement is new.
And with increasing frequency, game publishers are learning to listen.
For "Rise to Honor," Li not only vetted scenes with Wallace, but brought along his longtime collaborator Corey Yuen, who worked with Sony on the fighting system -- the underlying combat technology -- so that it dovetailed with Li's signature moves.

The middlemen
"It's very important that the closer the game developers are to the actors, the better the product is going to be," said Larry Shapiro, an agent at Creative Arts Agency.

Shapiro is one of the people who work to bring developer and star closer, part of a small core of talent specialists that also includes former Xbox project lead Seamus Blackley (also with CAA) and former Eidos president Keith Boesky (now with International Creative Management). Each has accelerated deals thanks to a unique combination of talents: traditional Hollywood connections and insider knowledge of how games work.   

Shapiro makes a point of getting actors involved early. Before Namco started production of its game based on Snake Plissken, the character from the 1981 film "Escape from New York," Shapiro encouraged star Kurt Russell and director John Carpenter to meet and "talk about characters and the type of things he would do and wouldn't do."

It's more than good voice acting, according to Shapiro. It's about recognizing how the medium can extend a star's impact.
"Unlike television and films, when an actor performs in a video game they have the potential to form a closer relationship with the audience," Shapiro said. "A player literally touches that character."
The lawyers
The potential of that "closer relationship" brings up another wild card in the Hollywood-meets-gaming love affair:  How not to compromise an actor's image in an interactive environment.
What would happen to an actor's career, for example, if it was discovered that a player could have use his or her character to perform violent or sordid acts and then post screenshots on the Internet? Would the "Masterpiece Theatre" crowd recoil at the imagery of a digital Dame Judi wrecking havoc with a rocket launcher?

"The fact that a player has the ability to control the character presents issues," said Michael Williams, an entertainment lawyer at New York's Frankfurt Kurnit Klein & Selz.

Williams and Brian Murphy are entertainment lawyers, the first and last line of defense between Dench and heavy weaponery. They pore over scripts, clarify the roles their clients play and attempt, in the broadest strokes possible, to protect their client's image.

"Once in a digital world an actor's control is all gone," said Murphy. "It's a programmer living on caffeine and cigarettes saying: 'Wouldn't it be fun to hide an easter egg so that the supermodel takes off her clothes?' "

Of course, your typical professional game designer would steer away from any such potentially libelous territory.  But what about hackers, MODS (independent games based on another game's technology) or the very nature of Internet play?

"There are the new issues," said Williams, "like the ability to play through the Internet and with each other. How is my character going to be manipulated and what limitations are there as to what my character can do? It's hard. You can't think of everything."

The talent
What do the stars think?

At a promotional event for "Everything or Nothing," a certain reporter negotiated the paparazzi sprawled across the floor of a midtown Manhattan presidential suite to meet one of the stars of the game, the diminutive pop singer Mya.
The reporter wanted answers. What was it like to star in a game? Did she have a role in shaping the game? Would she say no to a game if it featured cruelty to digital animals?

More than anything, the reporter was waiting for the singer to sock him with her thoughts on the existential quandary of living, digitally, in an interactive world. 

Mya thought about her experience for a moment. "Next time," she finally answered, "I hope they put me in nothing larger than a C-cup."