Several animals at the Lake Superior Zoo in Duluth, Minn., drowned overnight when torrential rain caused flooding that also tore up city roads and swept an 8-year-old boy into a culvert Wednesday afternoon.
The boy survived the five or six blocks he was carried with just a few cuts, the Duluth News Tribune reported.
At the zoo, marketing director Holly Henry told msnbc.com that 11 animals were confirmed dead, most of them from the zoo's barnyard area. "Two thirds of the zoo is under water," she added.
All but one of the zoo's barnyard animals died, zoo spokeswoman Keely Johnson said in a statement. That included the zoo's donkey, goats and sheep.
"Our entire staff is devastated," added Peter Pruett, the zoo's director of animal management.
More animals might have drowned but the flooding has prevented a count, Johnson told the Duluth News Tribune. The raven and vulture cages were among the areas still under water.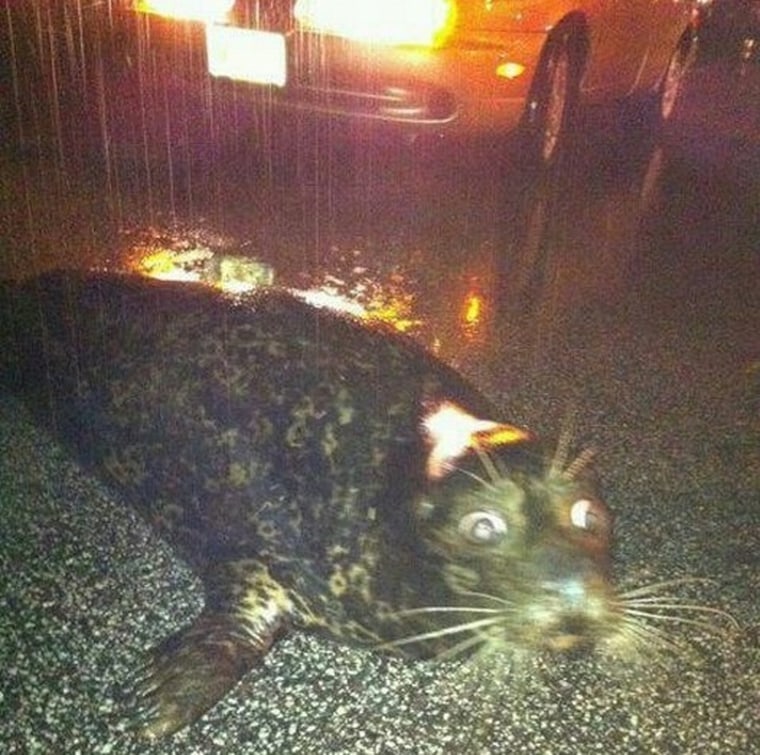 The zoo's seal was able to swim out of its exhibit and was found on nearby Grand Avenue, the newspaper reported.
The polar bear also got out but was quickly darted and is safe in quarantine, Johnson said. None of the zoo's dangerous animals got outside the zoo's perimeter fence, she added.
Police helped locate Berlin, the female polar bear, the Associated Press reported. "Even though it's a large white object, it's pretty nerve racking," police spokesman Jim Hansen said.
Dozens of people commented on the zoo's Facebook page, most expressing sadness but some anger over what they felt was inadequate precautions by the zoo, which is next to a creek that has flooded before.
A 2010 flood was the worst in memory, the zoo said at the time. But in that event no animals died or were hurt and only one had to be moved.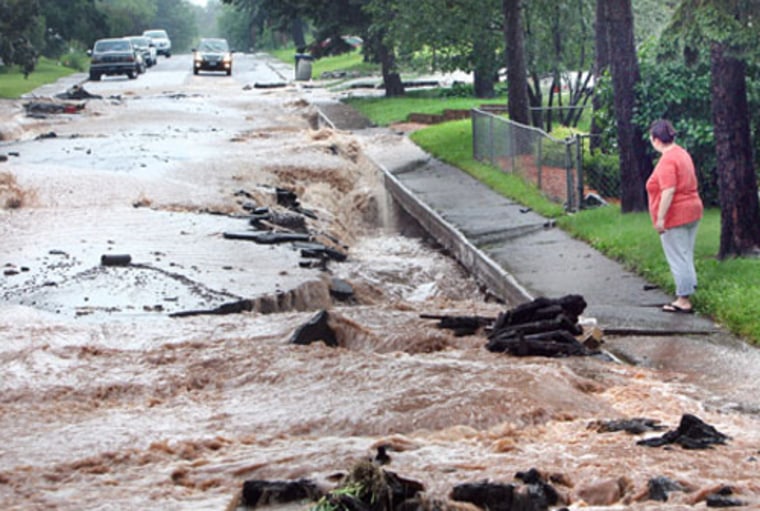 Across Duluth, a flash flood warning was in effect through Wednesday night, and some neighborhoods are still being evacuated after 8 inches of rain fell.
Mayor Don Ness on Wednesday morning declared a state of emergency in the city.
"There is another band of rain on our way, so it is likely to get worse before it gets better," he said.
Much of Duluth, population 86,000, is spread along a steep hillside overlooking Lake Superior so the water speeds downhill, carrying debris with it, Ness said.
"There are certainly reports of streets being washed out, but the more significant problems are as the water comes over the ridge and starts rushing down the hill, overwhelming our storm systems, overwhelming our culvert system and creating that forward momentum of rushing water," Ness said. "That's where the most significant problems are being felt."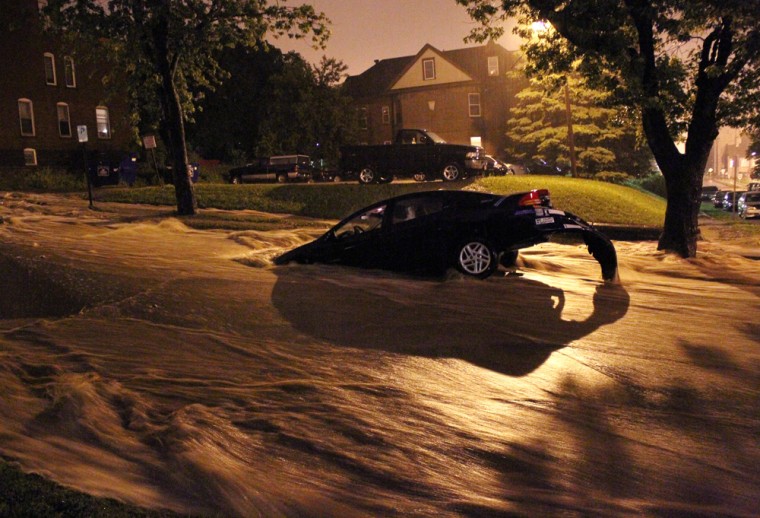 The flooding shut down Interstate 35 in several sections, including the city's downtown tunnels, and many streets.
"It's a mess. There are too many intersections to even list that are closed," Hansen said.
Sinkholes and mudslides were reported across the city. Many homeowners saw flooded basements while others got it even worse.
"Unbelievable. You expect blizzards in Duluth," homeowner Darrin Berg told the Duluth News Tribune. "You don't expect floods."
Berg saw water from a nearby creek reach his first-floor windows.
The record rain also caused the city's new sewage overflow system to fail.
"We don't even know the extent of it yet because it's too dangerous to be out checking in some spots," Karen Anderson, a spokeswoman for the sanitation district, told the newspaper.