/ Source: Arthur Frommer's Budget Travel
From the beginning, travel has been a big part of Kurtis and Heather Frank's relationship. The couple, who live in the Chicago suburb of Wheeling, Ill., met in 1999 while studying in Germany. They took advantage of their semester abroad, seeing an opera in Prague, touring the Louvre and Musée d'Orsay in Paris, and downing more than a few döner kebabs in train stations all over Germany. ("They put McDonald's and Burger King to shame," Kurtis says.) The couple got engaged on a trip to Boston, while overlooking the harbor just after a Red Sox game, and after they were married in 2002, went on their honeymoon to Hawaii.
For their next adventure, the Franks asked us to help plan a 10-day trip to Ireland. They've never been and are hoping to visit Sarah Croke, a friend in Dublin who they went to school with in Germany, and take in some villages and gorgeous scenery on a road trip. Travel dates are based on a long shot: Toward the end of June, U2 is playing a couple of shows at Dublin's revamped Croke Park Stadium. "My wife and I are huge fans, along with half the planet, I suppose," Kurtis wrote to us in February. "It'd be fantastic to see U2 in their home country. Whether we'll be able to a) get tickets and b) afford going on the trip after purchasing said tickets remains to be seen." We told Kurtis and Heather to try and buy tickets at ticketmaster.ie when they went on sale, but no luck: All 160,000 tickets for the two concerts sold out in less than an hour. The Franks decided to go to Ireland anyway. (In turn, we decided to help them out in their quest to see Bono, the Edge, and the rest of the boys; see below for more details.)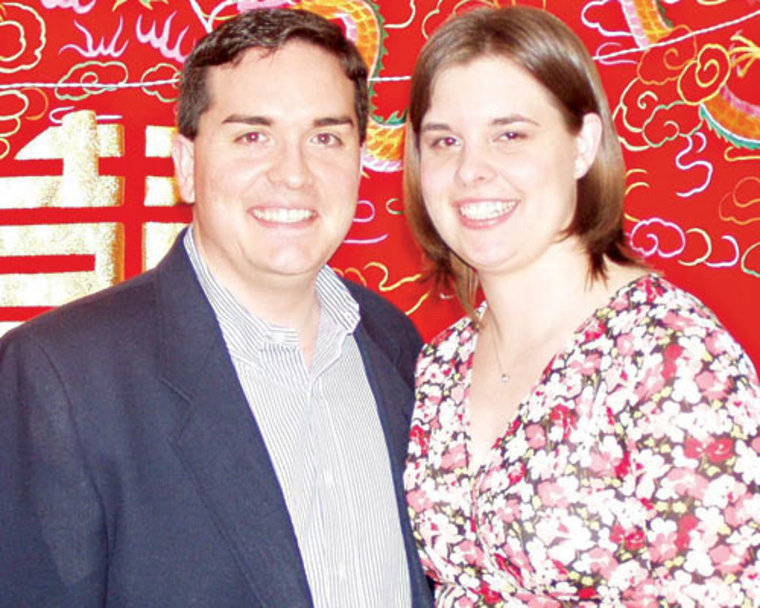 Since June falls in high season, we advised them to book flights several months in advance. Aer Lingus offers its lowest fares online and had an O'Hare–Dublin round trip for $658, not including taxes and charges. This was $14 cheaper than the best fares from Travelocity and Expedia. We also suggested consulting The Irish Echo and Irish Voice—available at newsstands in Chicago, Boston, New York, and other Irish hubs—where Irish travel specialists such as Crystal Travel and O'Connor's Fairways regularly advertise deals.
The booming Irish economy and a weak U.S. dollar mean that Dublin—and all of Ireland—is dramatically more expensive than a decade or two ago. The Franks aren't looking for anything luxurious in terms of lodging, and our vote for best budget choice goes to Jurys Inn Christchurch. Sure, it's got that chain-hotel feel (floral bedspreads and dark woods), but rooms are bright and relatively spacious. Plus, it's directly across from Christchurch Cathedral in the Old City and just a five-minute walk to the cafés and pubs of Temple Bar. Speaking of which, we also like the Temple Bar Hotel for its location in the heart of the action.
Although Kurtis and Heather shy away from tourist traps, there are some blatantly touristy activities that intrigue them. One is Viking Splash Tours, an especially fun way to get oriented in Dublin. Forget double-deckers with canned commentary. This tour takes place aboard a "duck"—a reconditioned World War II amphibious craft similar to those that run tours in Boston and other cities. It starts on land and eventually splashes into the Grand Canal Basin; riders wear horned Viking helmets and issue war cries at appropriate moments. The Guinness Storehouse is another big tourist site that interests the Franks; we urged them to go for the last tour of the day (8 p.m. in July and August) and have a pint at the brewery's top-floor pub, where there's a particularly spectacular view of the city.
"We like to travel by rail, which is how we got around in Germany," Kurtis says. "Neither of us has experience driving manual transmission cars, and we've never driven on the left side of the road, so I guess the train is the safest bet." This was a problem. After a little prodding, the Franks took our advice to rent a car: Driving is by far the easiest way to get around in Ireland (and the train system isn't all that extensive). But most rentals are stick shifts, and automatics are more expensive. We searched for a four-day automatic rental and the cheapest options for Avis and Hertz were $302 and $350, respectively. Instead, we steered the Franks to local operator Dooley Car Rentals, which rents an automatic Ford Fiesta for $244 for four days, including basic insurance coverage. (To be on the safe side, we told the Franks to get written confirmation specifying that the car will be an automatic.)
Admirably, the Franks aren't the kind of travelers who are hell-bent on packing everything into one trip. "We always try to view our vacations as if they will not necessarily be the last time we visit a place," Kurtis explains. "Quality over quantity tends to be our mantra." The idea is to tackle a small territory at a leisurely pace over four or five days.
For a dramatic antidote to the capital, we pointed the Franks toward the solitude of Connemara, a region on the west coast that comprises one of Ireland's largest Gaeltachts, or Irish-speaking areas. Oscar Wilde called it a "savage beauty," and the remote landscape is a wild and woolly blend of heather-clad mountains, silent lakes, vast bog plains, and a smattering of appealing seaside villages.
Ireland is so small—about the size of West Virginia—that the coast-to-coast drive from Dublin to the west coast takes just over three hours.
There's something wonderfully exhilarating about traveling out of Dublin on the N4 motorway. Maybe it's how the road signs beckon to the west and galway with the promise of the great wide open. The N4 leads right into Galway City, a gateway to Connemara and as inviting a city as any. The narrow street layout in the city center remains unchanged since medieval times, yet the place manages to be vibrant and youthful. As the home of many art galleries, artisan workshops, and festivals, Galway has earned a reputation as the unofficial arts capital of Ireland. The city is also blessed with a location between Galway Bay and the grand expanse of Lough Corrib, which is said to have some of the world's best fishing and an island for every day of the year.
Kurtis told us that he likes the Chieftains and Damien Rice, so we knew he'd be happy to learn that Galway is a terrific place to hear traditional and folk music. One of our favorite pubs for live sessions (Wednesdays through Sundays) in Galway is Tigh Neachtain, which positively exudes atmosphere thanks to a labyrinth of tiny "snugs" (small interconnected rooms) that haven't been changed since 1894. The Crane Bar, a rustic gem of a pub renowned for its nightly music sessions, is also worth the 15-minute walk or quick cab ride from central Galway to the seaside outskirts of the city. 
The combination of comfort and good price again led us to recommend a Jurys hotel in the heart of Galway. The Franks don't want to be tied to a strict itinerary, and we told them that their road trip can be as scheduled or as loose as they desired. Even in Ireland's more remote areas, it's rare to drive more than an hour without passing a B&B.
In Galway they could hop a ferry bound for Inis Mór, the largest of the Aran Islands, for a day of scenic bike riding. Another possibility is the coastal drive (R336) that loops around Galway Bay to Roundstone and Clifden. Ensconced between mountains and the Atlantic, tiny Errisbeg Lodge, about a mile from Roundstone, is an especially beautiful place to linger for a night. From Clifden, the N59 skirts past the entrance to Connemara National Park, where herds of ponies and red deer roam free. The Franks could zip through Connemara in a few hours, but it's far more rewarding to stop often and hang out in the colorful fishing villages along the way. Before heading back to Dublin, they may want to spend the night at Breaffy House Hotel. Just outside of Castlebar, in County Mayo, a long driveway leads to an honest-to-goodness, trumpets-blaring, grand castle hotel at an affordable price.
Even if the weather doesn't cooperate (and in Ireland it rarely does), the warmth and kindness of the people will make for great travel memories for Kurtis and Heather. To paraphrase an Irish blessing, may the road rise up to meet them.
Ireland
Transportation
Lodging
Attractions
Resources