Retired Army Col. Yevgeny "Eugene" Vindman announced Thursday that he would run to succeed Democratic Rep. Abigail Spanberger in a Virginia battleground district next year.
Vindman played a role flagging the 2019 phone call between then-President Donald Trump's and Ukraine President Volodymyr Zelenskyy that led to Trump's first impeachment on charges of abuse of power and obstruction of Congress. Now, he is the first Democrat to join this race.
Spanberger has represented the battleground 7th District since 2018, but she announced earlier this week that she would not run for re-election, opting to run for governor in 2025 instead.
In a statement accompanying his campaign launch, Vindman named Trump as a reason for launching his campaign.
"Soldiers are trained to run towards fire, no matter the personal cost. That's why I'm running for Congress – to defend our nation against the clear and present danger of Donald Trump and the 147 members of Congress who voted to overthrow the will of the American people. We need leaders with honesty, experience, and judgment," Vindman said.
Vindman also cited his brother, Alexander, who joined the National Security Council under the Trump administration in 2018. He testified about the Trump-Zelenskyy phone call in impeachment hearings.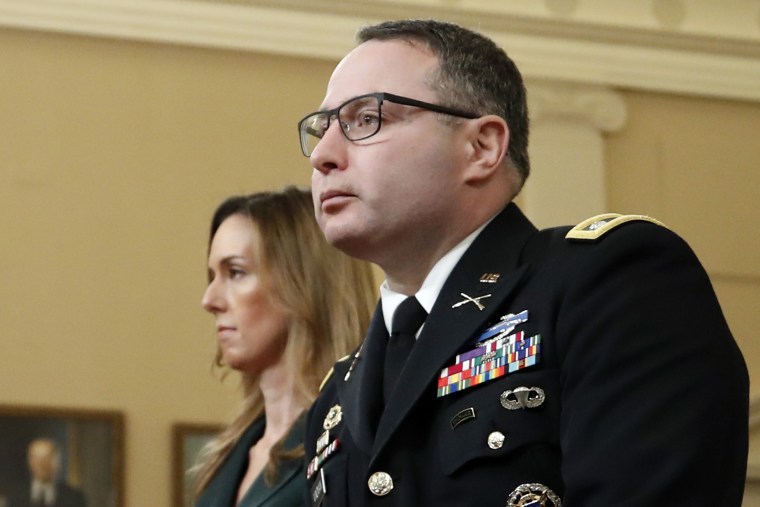 While Vindman is the first Democrat to jump into the race, he's not the first candidate. Several Republicans launched campaigns against Spanberger before she announced she wouldn't run for re-election, including Derrick Anderson, a combat veteran.
Anderson ran for the seat in 2022, but lost the GOP primary to Yesli Vega, who lost to Spanberger in the general election.