"I Grew Up Really Fast"
Paul Ryan is driven. He was elected to the House of Representatives at age 28, became a Committee Chairman at age 40, was his party's vice presidential nominee at 42 and became Speaker of the House at 46. Behind that drive is not just a will to enact a political philosophy, but a belief that life is short and that time must be used effectively because it can be taken away in an instant. In an interview, Ryan told me that he has lived his adult life with a "sense of urgency." The reason? Ryan's father, grandfather and great-grandfather did not live to see their sixtieth birthdays.
February is "American Heart Month" in the United States. In 1963, Congress passed a joint resolution establishing "American Heart Month" and President Lyndon Johnson was the first president to proclaim it so. In his resolution Johnson wrote, "I urge the people of the United States to give heed to the nationwide problem of the heart and blood-vessel diseases, and to support the programs required to bring about its solution." The solution is still a work in progress and research has shown if you have a young relative die of heart disease, your risk of developing it is doubled by the time you turn fifty.
That fact is not lost on Paul Ryan, who's had the three direct male relatives before him all die early.
"I do think about amount of time, I mean everyone has a finite amount of time I just don't know how long mine is and in my family...it's in the back of your mind."
Heart disease facts are sobering. One in four Americans die from heart disease each year and it's the leading cause of death in the nation. Half of all men who lose their lives to heart disease have no previous symptoms.
"I Don't Eat Sweets"
For Ryan his sense of urgency has carried over to how he takes care of himself. His appetite for vigorous exercise is well known around the halls of the Capitol and he is often trying to find partners to engage in strenuous "P90X" workouts.
Ryan says that just because you're busy, does not mean you have the right to neglect your health.
"You can. You have to. Time management is big. I've got a pretty busy career too, pretty busy job, family life, I just make time."
However, he acknowledges it does take discipline, "I was never a morning person until I became a member of Congress and I then just forced myself to get up early and work out in the mornings."
Another component to combating heart disease is a healthy diet. For Ryan this poses a particularly tough challenge as he hails from Wisconsin, a state known for delicious cheese and bratwurst. As Speaker, he also has a constantly fluctuating schedule and travel is a big part of the job. This means finding healthy food is not always easy. Nevertheless, Ryan makes it work, "My rule is pretty simple, if it wasn't a food 100 years ago I don't eat it and I don't eat sweets. And I try to get a balance between protein, carbs and vegetables."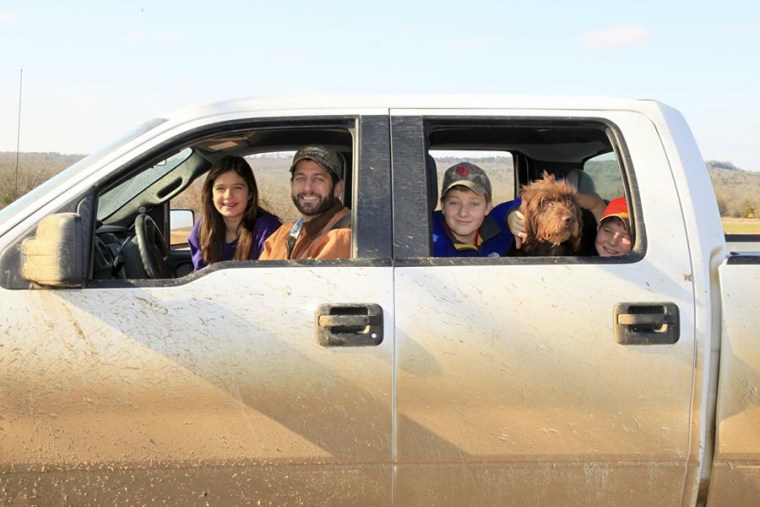 The mindfulness about diet is passed onto his children. Research has shown that one of the best ways to prevent heart disease is to start living healthily at a young age. Ryan has three kids, including two sons, and they've been raised to eat right. "I make sure my kids stay healthy, I'm really weird about what they eat. I focus on my diet fairly consciously, I think my kids probably think I focus on their diet too much." Also, the Ryan Family does not sit on the beach and eat cheeseburgers when the Speaker has some time off. "Our vacations are fitness vacations, our vacations are hiking, are skiing. We do outdoorsy things. Those are the kind of things I like to do anyway so I make sure my kids are very active," the Speaker told me.
"Control What You Can Control"
Aside from diet and exercise there is one other thing people can do to keep a healthy heart---minimize stress. In Washington, DC, that might be the hardest thing for Paul Ryan to do. On a daily basis he deals with angry constituents and upset colleagues. Not to mention, he has a front-row seat to a presidential election that is dividing his party so much, that political observers have even floated the idea of Ryan being a dark horse GOP nominee for president after a contested Republican convention. Despite all that, Ryan keeps things in perspective, "If you can't control it, don't worry about it, if it's outside of your control don't worry about it. Control what you can control, which is yourself, and then let the rest happen."
Politics are impossible to control, but thankfully we can all control our heart health. Get started today!