Walking in the footsteps of our heroes for inspiration, education and reflection is a possibility most Americans take for granted. But for LGBTQ people in the U.S., it's still a new prospect.
As queer history continues to unfold, we now know of a great many places around the country where those who've made it once lived. Yet, of those homes that are still standing, precious few are open to the public, and even fewer offer experiences that properly honor their famed onetime residents. Fortunately, some do, and their number is ever-growing.
For modern-day visitors, these nine former homes of queer trailblazers and icons are some of the best places in the country to literally surround oneself with LGBTQ heritage. 
Alice Austen House
Staten Island, New York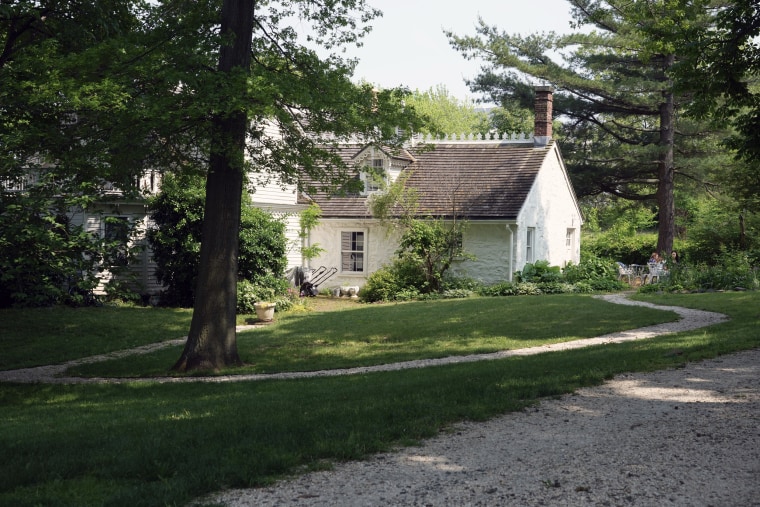 Known for her Victorian-era "street" photographs of predominantly working-class and female New Yorkers, Alice Austen lived here at the Staten Island home called Clear Comfort for most of her life, accompanied from 1917 to 1945 by her partner, Gertrude Tate. Built in 1690 as a one-room Dutch farmhouse, the home was expanded and later purchased by Austen's grandfather. Today it serves as a museum of Austen's influential life and work and hosts temporary exhibitions of female-centric photography. A bonus for visitors is the property's beautiful gardens (including the new Queer Ecologies Garden Project) with Manhattan views.
The Walt Whitman House
Camden, New Jersey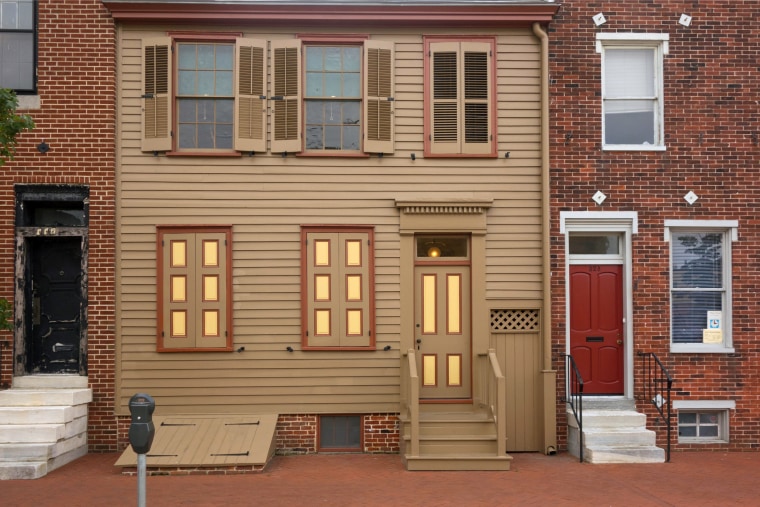 Though it's just one of the dozens of places poet Walt Whitman lived during his 72 years, this Camden residence was the only house he ever owned; he bought it in 1884 after the surprise success of the 1882 edition of "Leaves of Grass" and lived here until his death in 1892. The modest two-story Walt Whitman House has been meticulously preserved and restored to appear as it did when Whitman dwelled and worked here. Prominent artifacts include the earliest known photograph of Whitman (an 1848 daguerreotype) and the bed where he died.
Pauli Murray Family Home
Durham, North Carolina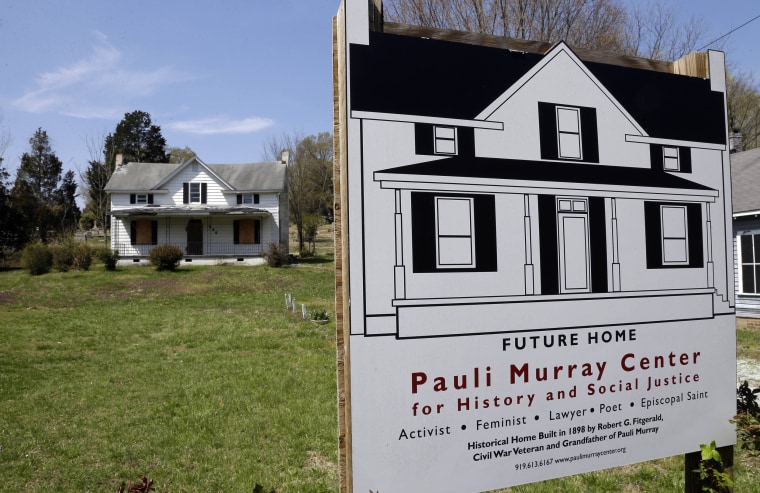 The civil rights activist and legal scholar Pauli Murray was raised by a maternal aunt in this Durham home, which Murray's grandparents had purchased in 1898. Now the interior of the home, the headquarters for the Pauli Murray Center for History and Social Justice (dedicated to connecting history to contemporary human rights issues), is being restored to reflect its appearance in the early 20th century when Murray lived here. Meanwhile, an outdoor installation educates visitors about Murray's life and the history of the home.
Castro Camera and Harvey Milk Residence
San Francisco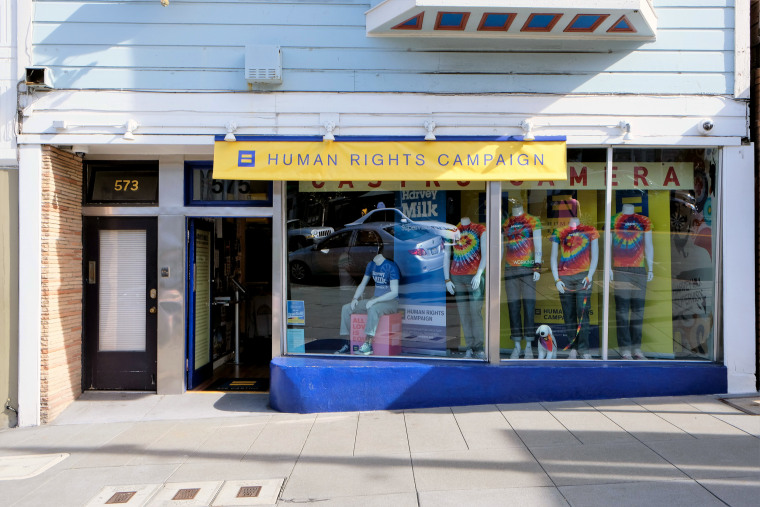 Castro Camera, the retail shop the gay rights pioneer Harvey Milk owned from 1972 until his murder in 1978, was Milk's campaign headquarters in his four runs for public office, as well as a hub for the local gay community of San Francisco's Castro District. Milk moved into the apartment above the shop in 1975 and lived there until his death. In 2000, the shop and residence were officially recognized as a city landmark, and the shop's former space was home to the Human Rights Campaign's San Francisco Action Center and store from 2010 to 2021. Last year, it reopened as Queer Arts Featured, an artist-led gallery, boutique and event space.
Steuben Memorial State Historic Site
Remsen, New York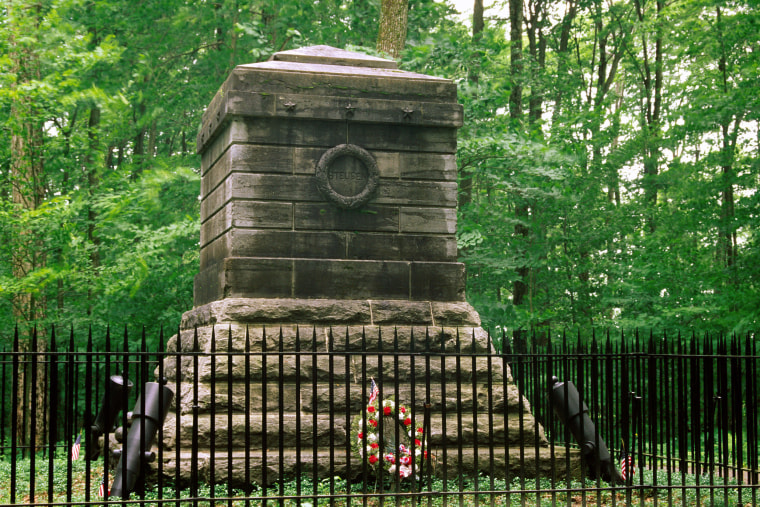 Called "Drillmaster of the American Revolution" for bringing order and discipline to our ragtag rebel troops, Prussian-born Gen. Friedrich Wilhelm von Steuben was granted land by the state of New York in 1786 for his wartime service. Von Steuben spent most of his last years in a two-room log cabin here on the property and died in 1794 before a larger manor house could be completed. Close companions Benjamin Walker and William North, both of whom von Steuben had formally adopted, inherited the property and had him buried here at what's called the Sacred Grove. A replica of his original cabin, constructed nearby in 1937, is today the other main attraction at his eponymous state park in the little Oneida County town of Remsen.
Eleanor Roosevelt's Val-Kill
Hyde Park, New York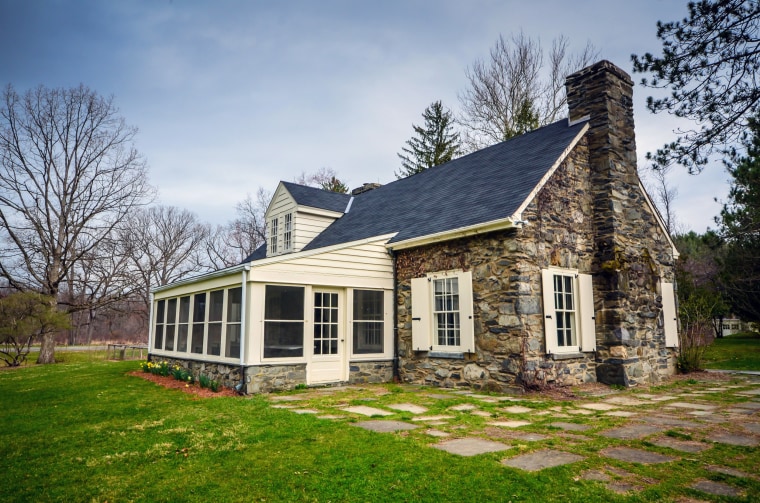 Originally purchased by future President Franklin D. Roosevelt in 1911, Val-Kill lies just a few miles east of Springwood, FDR's lifelong home. In the mid-1920s, future first lady Eleanor Roosevelt built a dwelling called Stone Cottage on the property along with her close friends, life partners Nancy Cook and Marion Dickerman. A decade later, Eleanor converted a nearby former factory into Val-Kill Cottage, which would become her permanent home following FDR's death in 1945. Today, the two cottages just north of Poughkeepsie present exhibits about the history of Val-Kill, its use by the Roosevelts and the early political work of women who helped shape the New Deal during FDR's presidency.
The Langston Hughes House
New York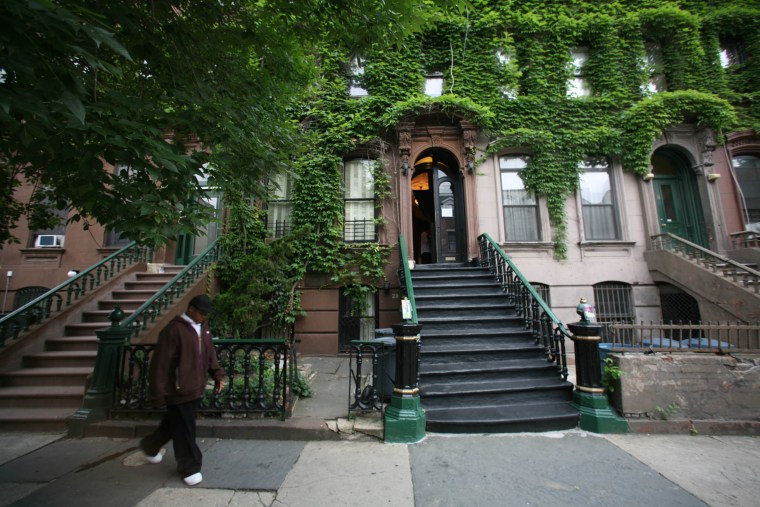 The writer, social activist and leading Harlem Renaissance figure Langston Hughes moved into the top floor of this Italianate-style brownstone on New York City's East 127th Street in 1947. Here he lived and worked for the last two decades of his life, creating acclaimed works like "Montage of a Dream Deferred." Today, the Langston Hughes House is privately owned, and while the owner reportedly grants occasional tours, public access is limited mostly to scheduled music and poetry events.
Albert Cashier House
Saunemin, Illinois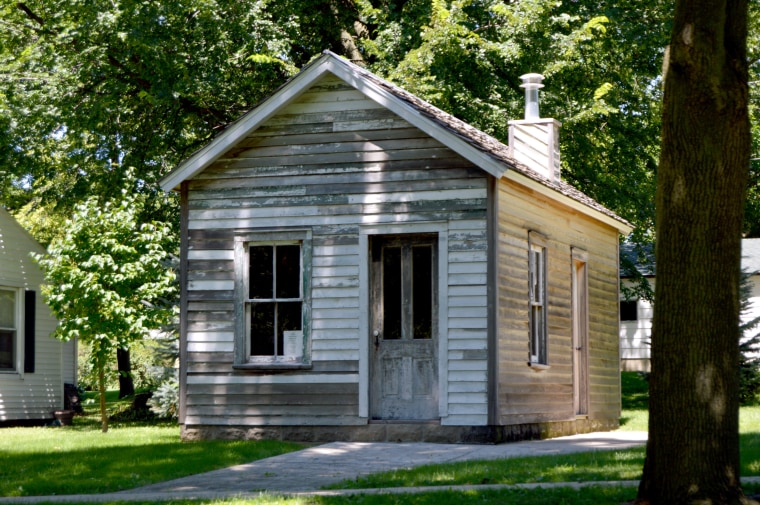 Irish immigrant Albert Cashier enlisted in the Union Army's Illinois Infantry in 1862, when he was just 18 years old, and would serve the next three years in a regiment that saw 40 battles. The war hero would live in this one-room house in the little town of Saunemin (about 90 miles southwest of Chicago) from 1885 until 1911, when an accident sent him to the local Soldiers' Home. Three years later, he was committed with dementia to a state hospital, where staff members forced him to use his birth name and wear female clothing. After his death in 1915, Saunemin townsfolk insisted that Cashier be buried with his preferred name and gender. His former home fell into disrepair and was even dismantled at the end of the 20th century, but local historians fought to reconstruct and restore it, opening it to the public on its original site in 2011.
TOM House
Los Angeles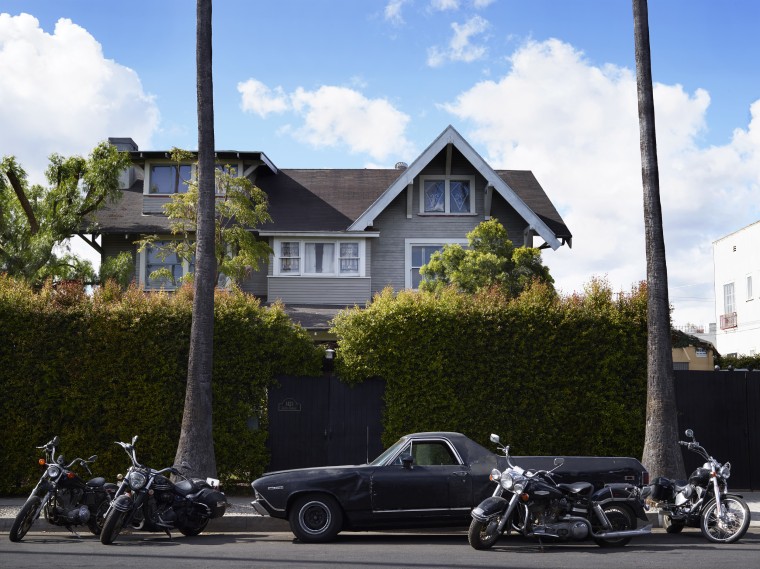 Born Touko Laaksonen in 1920, the artist known to the world as Tom of Finland moved to the U.S. in 1980 and into this Craftsman-style home in Los Angeles' Echo Park neighborhood co-owned by Durk Dehner, with whom, four years later, he would co-found the Tom of Finland Foundation, still based at the house. Tom lived and worked here until 1989, when failing health forced him to return to Helsinki, where he died in 1991. TOM House is now dedicated to the preservation of his sizable contributions to erotic art and global gay culture.