A 28-year-old gay man was stabbed to death in Brooklyn over the weekend, in what authorities are investigating as a possible hate crime.
O'Shae Sibley, who was a professional dancer and choreographer, was dancing at a gas station late Saturday, playing music from Beyoncé and vogueing when he was approached by a group of men who told him to stop, witnesses said. They added that he tried to de-escalate the situation before he was stabbed in the torso. 
One of the men wanted Sibley to stop dancing and after "a few fights and back and forth arguing, he pulled out a knife and stabbed him," witness Sayeda Haider said, according to NBC New York.
Otis Pena, a friend of Sibley's who said he witnessed the stabbing, shared a video about the fatal incident on Facebook on Sunday.
"They murdered him because he's gay, because he stood up for his friends," Pena, who described Sibley as "the salt to my pepper," said in the video. "His name was O'Shae, and you all killed him. You all murdered him right in front of me."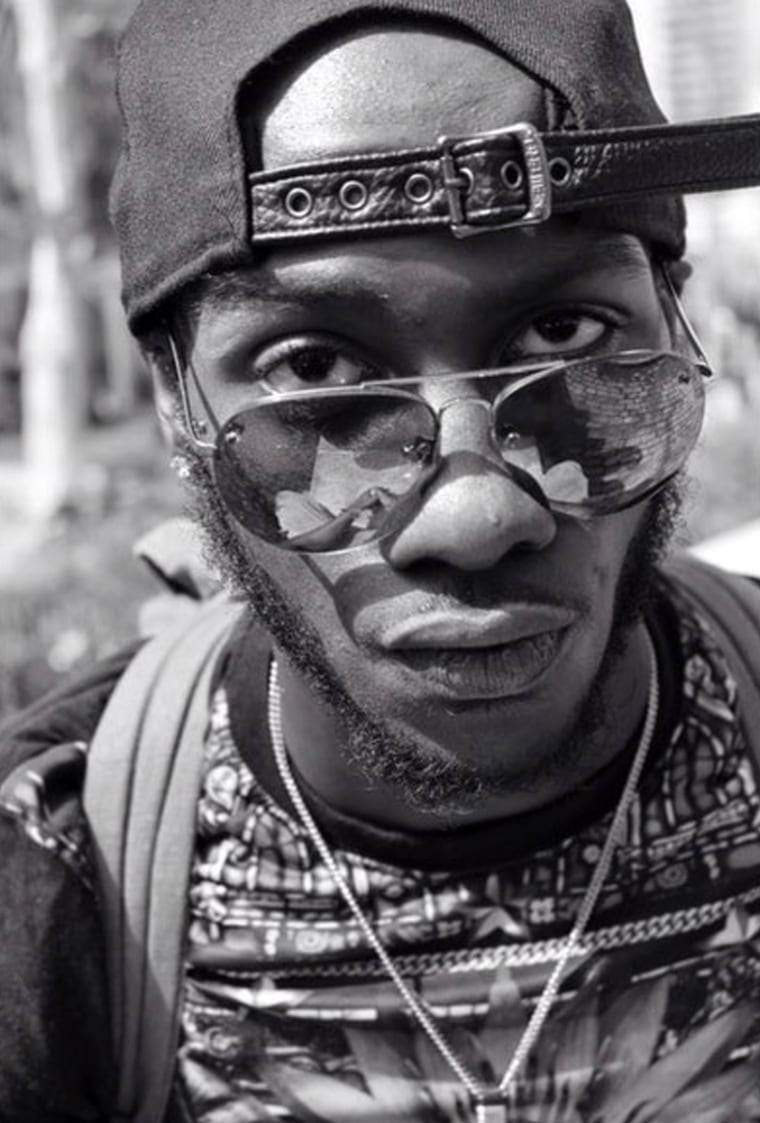 Authorities said the New York City Police Department's hate crimes task force is investigating Sibley's killing. A 17-year-old suspect is being sought by police, NBC New York reported. 
New York City Mayor Eric Adams addressed Sibley's death at a public safety press conference Monday. 
"Now, you have an incident like we saw over the weekend with this young man who was experiencing that hate crime, and we will find the person responsible," he said. "It shakes our confidence when you have someone that randomly assaults someone, who could have a real mental health issue, on the streets. It shakes your confidence."
LGBTQ lawmakers and local queer advocates also condemned the killing.
"Heartbroken and enraged to learn about O'Shae Sibley's death this weekend in New York," state Sen. Brad Hoylman-Sigal, who is gay and whose district includes many of the city's historically gay neighborhoods, tweeted Monday. "Despite homophobes' best efforts, gay joy is not crime. Hate-fueled attacks are."
New York City Councilman Erik Bottcher, who is gay and whose district also includes many of the city's gayborhoods, called on authorities to punish Sibley's killers. 
"O'Shae Sibley was killed by a group of men for voguing at a gas station in Brooklyn. They used anti-gay slurs against him. He stood up for himself. They murdered him," he said. "This was a hate crime, and the people who did this must be brought to justice."
Sibley's stabbing coincides with a surge in anti-LGBTQ demonstrations across the nation within the last year.
Since June 2022, there has been an average of 39 anti-LGBTQ protests nationwide each month, according to a recent report by the Crowd Counting Consortium, a research group that tracks the size of political protests. In comparison, the group recorded just three protests per month from January 2017 through May 2022.
In particular, the demonstrations have made headlines in recent months for occurring in New York City, which has the largest population of LGBTQ people in the nation, according to the Williams Institute, a think tank at UCLA Law. 
Dozens of Pride flags were damaged and ripped down at the Stonewall National Monument — the site of a June 1969 uprising that is widely considered to be a critical point in the modern queer rights movement — at least three times in June, which is LGBTQ Pride month.
"The sad reality is that even in New York City, LGBTQ+ people are still subjected to increased violence, simply for being themselves," Beverly Tillery, executive director of the Anti-Violence Project, an LGBTQ advocacy group, said in a statement. "Anti-LGBTQ+ bias can turn deadly, and we must all work to eliminate it from our society."
She added, "O'Shae deserved the right to dance, to be free and unapologetically queer — without fear."