A vitriolic, anti-LGBTQ-filled account on X, formerly known as Twitter, that appears to belong to the 27-year-old man who fatally shot a California business owner over a Pride flag last week was suspended Wednesday, hours after NBC News reported that the company said the account did not violate its policies.
Without elaborating, a spokesperson referred NBC News to X's policies on perpetrators of violent attacks.
On Monday, police named Travis Ikeguchi as the person responsible for the death of Laura Ann Carleton, 66, who was shot on Friday at her clothing store in Lake Arrowhead, California. Ikeguchi was "yelling many homophobic slurs" about the store's Pride flag before the shooting, police said. After he fled Carleton's store, Mag.Pi, on foot, Ikeguchi was killed in a shootout with police.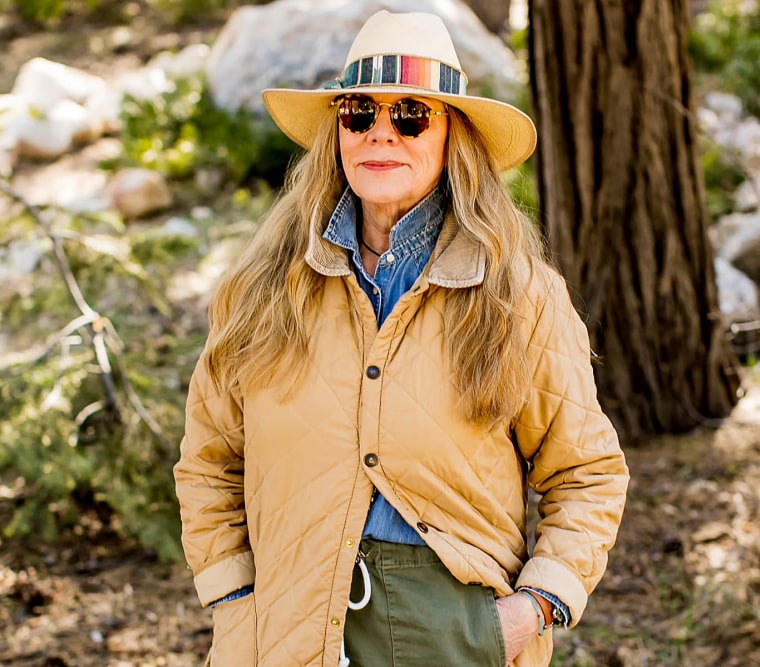 An X account that appeared to belong to Ikeguchi had posted years worth of anti-LGBTQ and antisemitic messages. While authorities said they have not confirmed Ikeguchi's social media accounts, the X account that appeared to belong to him included his full name, and at least one post included a California location, which corresponds with his known state of residence.
Alejandra Caraballo, a trans activist and clinical instructor at Harvard Law School's Cyberlaw Clinic, said she reported the shooter's apparent account to X on Tuesday. Before it suspended the account, the company replied to her Wednesday, saying the account did not violate its rules.
"After reviewing the available information, we want to let you know TravisIkeguchi hasn't broken our safety policies," reads the email, which appears to be automated. 
The email, signed off by the social media site, also lists a summary of "what isn't allowed on Twitter," which includes: "threatening violence against someone or a group of people," "threatening or promoting terrorism or violent extremism" and "promoting violence, threatening, or harassing people because of their identity (like race or gender)."
Typically in the aftermath of hate-fueled killings — particularly mass shootings — social media sites will almost immediately remove the accounts of suspects to prevent extremist ideas from spreading. A spokesperson for the San Bernardino County Sheriff's Department had said the killing is being investigated as a potential hate crime.
Many of the tweets from Ikeguchi's apparent account included references to Christianity and anti-LGBTQ sentiments dating as far back as 2018. In some of the account's more recent posts, the anti-LGBTQ comments appeared to become more graphic and violent. 
On June 13, during Pride Month, the account posted a photo of a burning Pride flag with the text: "What to do with the LGBTQP flag?" The "P" added to the LGBTQ initialism appears to refer to "pedophile," a trope that has resurfaced in anti-LGBTQ rhetoric over the last two years. Caraballo said she cited the tweet with the image of the burning Pride flag in her report.
Since he took over Twitter in October, owner Elon Musk has criticized the company's previous enforcement regulating hate speech, and he has been condemned by civil rights groups for loosening the restrictions. In April, Twitter received backlash after some users noticed that it had removed a policy that explicitly protected transgender people from harassment.
In June, on the first day of Pride Month, Musk said on Twitter that he would allow users to openly misgender trans people without facing consequences. He also faced criticism in July for liking a post including the image of a burning LGBTQ Pride flag. 
An article in 2020 claiming Musk does not support transgender people led him to tweet in response, "I absolutely support trans, but all these pronouns are an esthetic nightmare."
Ari Carleton, the daughter of the slain store owner, could not be reached for comment Wednesday afternoon about the X account that appears to belong to Ikeguchi. On Tuesday, she told NBC News in a direct message on Instagram, "We want this to be about her."