The Florida Education Department and the College Board appeared to come to a resolution over the inclusion of LGBTQ topics in the state's Advanced Placement Psychology classes. That hasn't stopped some school districts from going forward with plans to scrap the course.
On Thursday, the College Board, a nonprofit education organization that administers AP courses and the SAT, said the state "effectively banned" the course because of its content about sexual orientation and gender identity. The following day, however, the state Education Department said the course can be taught in its "entirety in a manner that is age and developmentally appropriate."
As of Tuesday, officials and educators from six Florida school districts told NBC News that they would still not be offering the course this school year.
Citing an "evolving educational landscape" and "the continued uncertainty of teaching the AP Psychology course," officials at Flagler Schools, the district serving Flagler County in northeastern Florida, said in a statement Monday that they will be swapping AP Psychology for an International Baccalaureate psychology class, another college-level course offered to high schoolers.
Similarly, officials in Hillsborough County Public Schools — which includes the city of Tampa and educates over 1,800 high school students — sent a letter to parents and teachers saying the district will be offering an Advanced International Certificate of Education psychology class, another alternative college-level course, in place of AP Psychology, acknowledging that "the timing of this change is not ideal."
And in a phone call Tuesday, a spokesperson for Brevard Public Schools, a district about 50 miles east of Orlando, said it was also abiding by the Education Department's initial guidance, referring NBC News to a statement from the district last week.
"In essence, if we don't teach all of the content, our students will not receive AP credit. If we do teach all of the content, our instructors will violate the law," the statement said. "Therefore, we will not offer AP Psychology at any of our high schools this year."
The Florida Education Department did not immediately respond to a request for comment. The College Board declined to comment.
The latest standoff over the course began Thursday, when the College Board announced that the Education Department had "effectively banned AP Psychology in the state by instructing Florida superintendents that teaching foundational content on sexual orientation and gender identity is illegal under state law." Florida's Parental Rights in Education act, or what critics have dubbed the "Don't Say Gay" law, restricts the instruction of sexual orientation and gender identity in the state's classrooms.
The Education Department denied Thursday that it had banned the course, though it did not answer questions on whether it tried to restrict the course's LGBTQ content.
Then on Friday, in a letter shared with school superintendents, Florida Education Commissioner Manny Diaz Jr. said the department "is not discouraging districts from teaching AP Psychology."
"In fact, the Department believes that AP Psychology can be taught in its entirety in a manner that is age and developmentally appropriate and the course remains listed in our course catalog," Diaz wrote.
The College Board responded to the department's Friday guidance with a mix of hope and skepticism.
"While district superintendents continue to seek additional clarity from the department, we note the clear guidance that, 'AP Psychology may be taught in its entirety,'" the College Board said in a statement Monday. "We hope now that Florida teachers will be able to teach the full course, including content on gender and sexual orientation, without fear of punishment in the upcoming school year."
Florida's so-called Don't Say Gay law — which Gov. Ron DeSantis, a Republican who is running for president, signed last year — gives parents the right to sue school districts if they believe the district violates the measure.
It prohibits "classroom instruction by school personnel or third parties on sexual orientation or gender identity" in kindergarten through eighth grade "or in a manner that is not age-appropriate or developmentally appropriate for students in accordance with state standards" in public and charter schools.
Supporters of the law say it's about allowing parents to have control over their children's education, while opponents say it unfairly targets the LGBTQ community. 
The College Board, on its AP Psychology course and exam description, described the class' LGBTQ content as teachings on "how sex and gender influence socialization and other aspects of development." In the statement the organization shared on Thursday, it said lessons regarding sexual orientation and gender identity have been included in the course since it was created 30 years ago.
Rachel Chapman has been teaching AP Psychology in Orange County public schools for 17 years. She said the course teaches students definitions of sexual orientation and gender identity, and that students have "organically" brought up LGBTQ identities during class discussions on several occasions.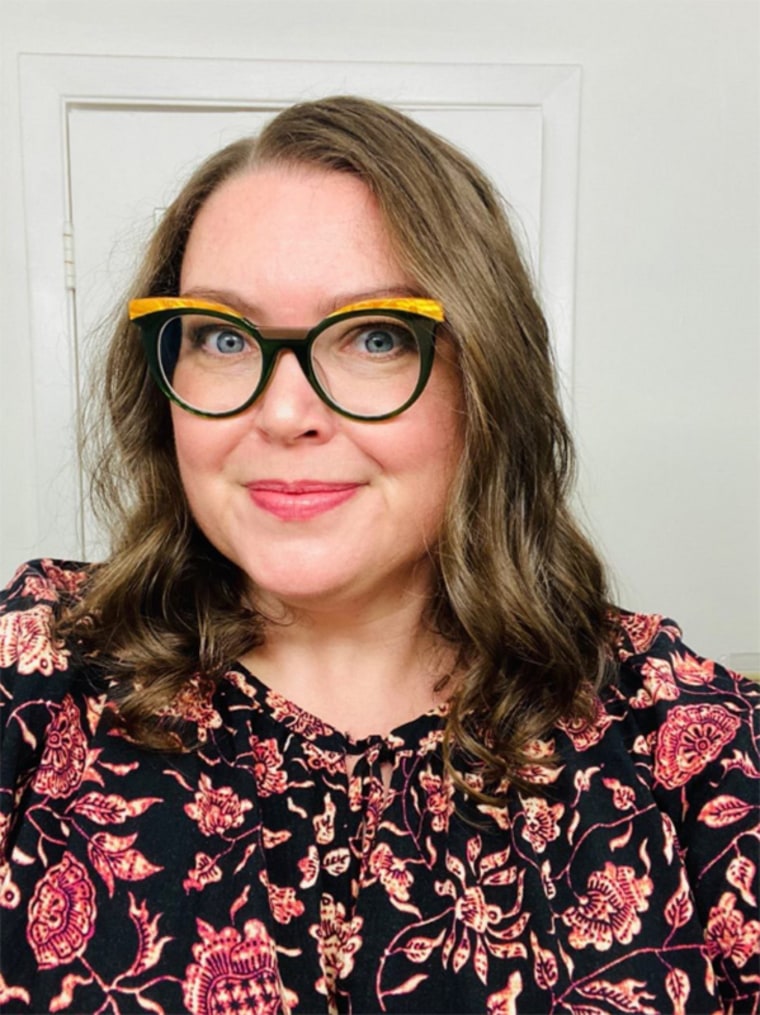 Chapman, 42, said that regardless of the Education Department's apparent reversal, her school district will also not offer the course due to the fear of "legal ramifications." Over the last few days, she has been learning a new curriculum for an alternative psychology course. Students can still receive college credit for the new course, but she described the coursework as less comprehensive.
"Not knowing what is going to happen sometimes within the next day is frustrating," Chapman said. "It's frustrating, and it's stressful, and it's just going to cause more teachers to leave the profession."
Chapman added that she's received about a dozen messages from her former students in recent days, with some saying the course had inspired them to apply to college and to take other rigorous classes while still in high school.
"It absolutely is breaking my heart that students won't get that same opportunity," she said.
More than 28,000 Florida students took AP Psychology — one of the most popular AP courses in the state — in the prior academic year, the College Board said in its statement Thursday.