When designer Alexander Wang released his latest collection, his goal was to not just tell his family's immigration story, but also to change how the fashion industry sold clothes.
I wanted to take the idea of my roots and put it into all these things — a singular narrative that felt very much true to who I am today.
So Wang did something unconventional: He hosted a show on June 3 — three months ahead of the next scheduled New York Fashion Week, which take place in February and September each year.
He also rebranded his company's logo and called his new release "Collection 1" instead of the typical "spring/summer" or "fall/winter."
"It's not a time of tradition, but innovation," Wang said. "Seasonality didn't feel relevant in terms of titling a collection by a season or showing as a part of a fashion week that was labeled under a specific season."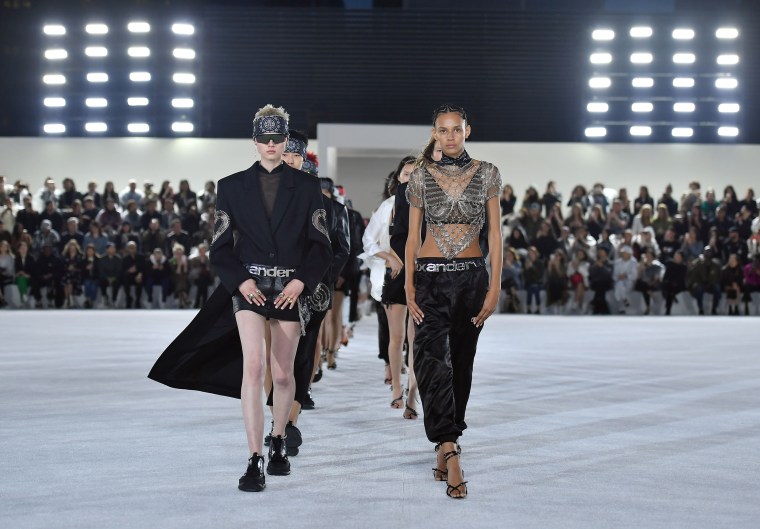 Because his label's peak sales are in June, Wang said it made sense to have a show that month and deliver the collection by the end of October. "Collection 2" is scheduled to have a show in December, he added, and that pattern is expected go on in years to come.
Wang said he knew there would be risk involved with leaving New York Fashion Week and showing at a time when editors and influencers who usually attend their shows might not be present. But he was confident he could put together something special.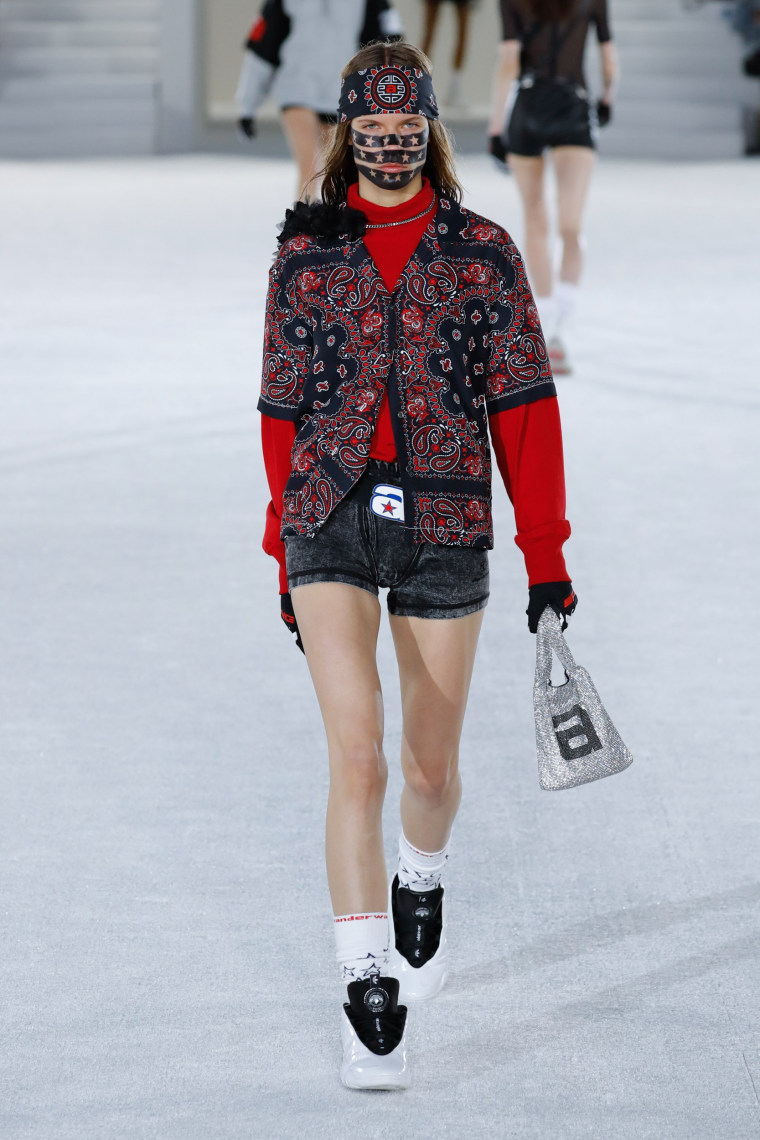 "We felt with social media and the way information is communicated, we could make this experience something that is truly unique for everyone there and for people that were live streaming it," Wang said. "I wanted it to feel like they were all sharing that moment together."
To inspire his first collection outside traditional timing, Wang looked at his parents' journey from China to the U.S. and how it was intertwined with his own experience.
Wang's parents, older brother, and older sister first came to the States in 1973 but didn't know a word of English, Wang said. They had come for his uncle's wedding and decided to establish a life in the country.
Everything from going to the grocery store and figuring out how how to shop for food to learning how to look for a job was a new experience for them, Wang added.
"They took on many different occupations just to work their way into society, from being a construction worker to working at a laundromat to owning their own restaurant together to starting their own business in plastic manufacturing," he said. "When they were getting settled, they brought in more family members, and then I was born 10 years later into a life that was different from their experience when they first came here."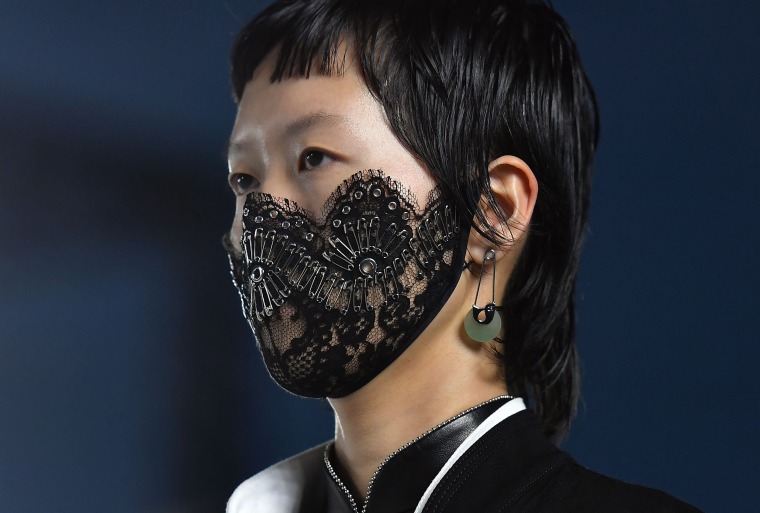 The designs from this collection, which Wang describes as "immigrant Americana," combined his parents' experience with Wang's upbringing in the U.S., including references to Harley-Davidson motorcycles, rock 'n' roll, and football mixed with frog closures, Mandarin collars, and decorated surgical masks. The concept came from wanting to highlight his parents' journey fused with his love for Americana music, which Wang said he listened to growing up.
As part of his research, Wang took a road trip to Santa Barbara from Los Angeles with his parents — who are divorced — and siblings last year.
It was the first time that he heard the story about his parents' immigration.
"We hadn't taken a trip with just immediate family in over 20 years, and it was the perfect opportunity and setting for me to really interview my parents on their story about how they first arrived," Wang said. "It was so inspiring, but also new to me because, surprisingly, I had never asked them about it before."
The June event was also the first time his father attended one of his fashion shows and the first time his family was all together for a collection showing, which Wang said made it even more symbolic.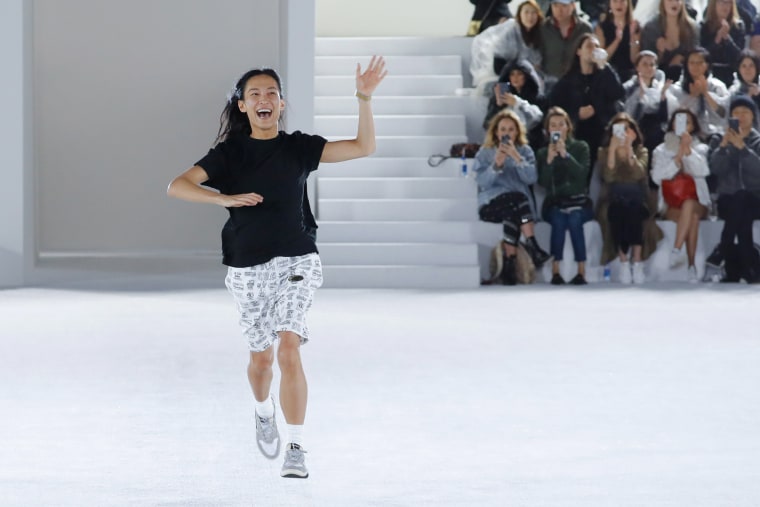 He added that he feels blessed to have a platform where he's able to share his story as an American with immigrant roots as well as show his collection during a time when he feels change is important.
"I wanted to take the idea of my roots and put it into all these things — a singular narrative that felt very much true to who I am today," Wang said.
"Hopefully this will be a move toward something that will help the industry think about how we approach seasons, collections and shipping things because it does need some revamping," he added. "And it's exciting to be a part of a time where we can do something different."
Follow NBC Asian America on Facebook, Twitter, Instagram and Tumblr.