There's trouble in paradise. Director Cameron Crowe has come under fire for his latest work, accused of "whitewashing" the cast. "Aloha" -- starring Bradley Cooper, Emma Stone, and Rachel McAdams -- is set in Hawaii and follows a troubled military contractor's personal journey through life and love on the lush, diverse island.
But the group Media Action Network for Asian Americans (MANAA) says that the film has almost no non-white actors and no non-white principal characters despite being set in an extremely diverse state. Hawaii is over 70% non-white, with a diverse population the result of decades of social, economic, and political upheaval. Additional cast members to Cooper, Stone, and McAdams include John Krasinski, Alec Baldwin, Bill Murray, and Danny McBride.
"This comes in a long line of films ('The Descendants,' '50 First Dates,' 'Blue Crush,' 'Pearl Harbor') that uses Hawaii for its exotic backdrop but goes out of its way to exclude the very people who live there," MANAA founder and president Guy Aoki said in a press release. "It's an insult to the diverse culture and fabric of Hawaii."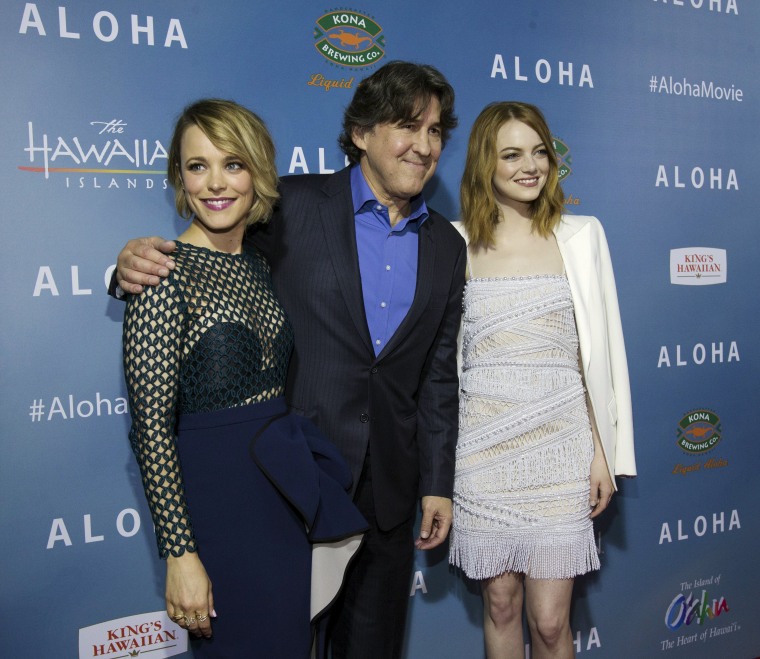 The film had been met with skepticism for months. The Sony email hack revealed frustrated executives calling the film's script "ridiculous." Reviewers were reportedly banned from early screenings before the film's late-May release, a move often associated with low confidence in the film by the studio.
An Associated Press report rounded up reaction from Native Hawaiians and academics, including activist Walter Ritte, who said, "They're taking our sacred word...and they're going to make a lot of money off of it." A scathing piece by Entertainment Weekly's Chris Lee, "I'm not buying Emma Stone as an Asian-American in Aloha," slammed the decision to cast Stone as Allison Ng, an Air Force pilot of Chinese-Hawaiian-Swedish descent.
"But in order to process this idea of Stone as a bi-racial character," wrote Lee, "as someone whose genetic lineage can be traced back to the Middle Kingdom by way of Polynesia, you must first get past the obvious stumbling blocks: her alabaster skin and strawberry blond hair, her emerald eyes and freckles—past the star's outwardly unassailable #Caucasity—if only because the movie hammers home her cultural other-ness in just about every other scene."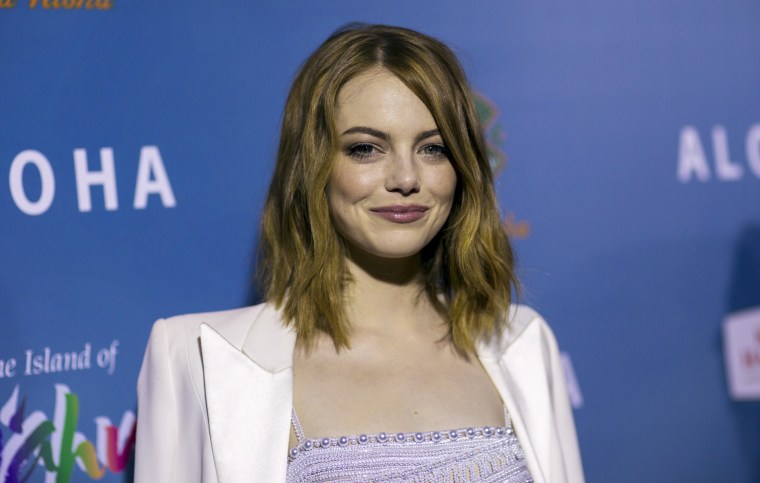 In a response to the controversy, Sony has defended the film and Crowe, saying in a statement that "Aloha respectfully showcases the spirit and culture of the Hawaiian people."
"Filmmaker Cameron Crowe spent years researching this project and many months on location in Hawaii, cultivating relationships with leading local voices," the statement continued. "He earned the trust of many Hawaiian community leaders, including Dennis 'Bumpy' Kanahele, who plays a key role in the film."
The studio released a "featurette" online featuring cast members reflecting on "The Spirit of Hawaii" in the film. At the May 28th red-carpet premiere, the director and stars defended the film against the recent wave of criticism.
"I think that Cameron was very much about Hawaiian culture. We did a blessing to kick off the film, and he took us to watch live Hawaiian music all the time, and so I don't know, I don't know if that's fair," Rachel McAdams told reporters. "I understand that you always want to represent everyone equally, but I certainly think that he has a great deal of respect for Hawaiian people and Hawaiian culture."
"I read some of the stuff that's been said and I just think, 'I can't wait for you to see the movie," Crowe told reporters, "because we certainly know the power of Aloha and what Aloha means, and you know, didn't choose the title randomly."
The film currently stands at 18% on movie review-aggregator Rotten Tomatoes and grossed just $10 million during its opening weekend.