Rakhi Mutta and Kiran Rai first met on a five-hour car ride in 2014 that they said felt like two friends reuniting. The two women, both from Brampton, Canada, were attending the Sikh Feminist conference in Detroit in November 2014.
"The organizer of the conference asked me if I was willing to pick up two young women and I said sure, and it ended up being KayRay (Kiran Rai) and Rupi Kaur," Mutta told NBC News. "We never needed to turn on the radio once and just the energies aligned … It was just fantastic."
"I'm like who is going to give a brown girl from Brampton money to shoot a film on brown girls dating."
For Mutta, the meeting was like a stroke of inspiration. For years, she wanted to make a film about the dating lives of South Asians in Canada, a story she'd seen very little in mainstream television or movies.
"It just seemed so impossible," Mutta said. "I'm like who is going to give a brown girl from Brampton money to shoot a film on brown girls dating."
But as soon as she started talking to Rai, Mutta realized she finally found her main character. Rai, who has a background in acting and media production, jumped at the opportunity.
RELATED: ISA Launches Digital Film Shootout to Find the Next Internet Star
"Through our conversation she started telling me that she wanted to get in film as well and I'm like well I'm already doing it so you know we can totally work on some stuff together," Rai told NBC News. "And she just looked at me, [and said] 'I've had this idea for so long and you're it, you're Anarkali.'"
Two months later, they started shooting the pilot episode of what would become "Anarkali," which has finished two seasons and is gearing up a third. The plot of the show revolves around the titular character's love life as she tries to move on after her fiancé of nine years leaves her. The story touches on larger themes about about friendships, family and finding oneself, which is the true focus of the show, Mutta said.
"The goal really was just … hey we exist and our stories are important and they're important enough to capture on film," she said.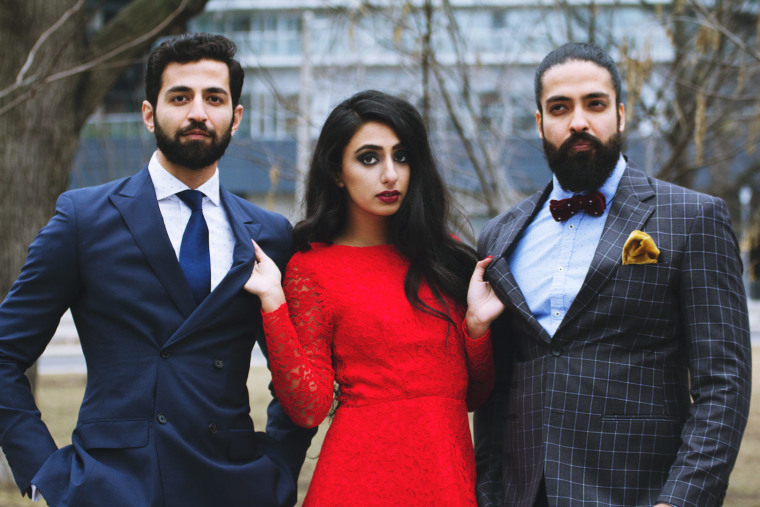 The initial idea evolved into a YouTube series due to the flexibility the medium offered. Rai had been producing her own videos on YouTube for a few years and realized there was an audience who is "hungry" for this type of content, she said.
Both Mutta and Rai said the reaction they got after releasing the first few episodes was overwhelming. Even currently, people tell them how relatable the storylines are, which isn't too surprising given that most of the plots draw upon Mutta's and her friends' experiences own experiences. The Anarkali's best friend is based on Mutta's own best friends.
Rai agreed, and said with Anarkali they hope to show "authentically what its like to be a South Asian woman in the diaspora."
RELATED: From Hollywood to Bollywood, 'Heartbeats' Tells Love Story Through Dance
"[When we] see South Asian folks in Hollywood, we usually see them with Indian accents or playing a taxi driver, and of course those are very much a part of our culture but that's not who we are as a whole, especially for diasporic stories its so different," Rai said.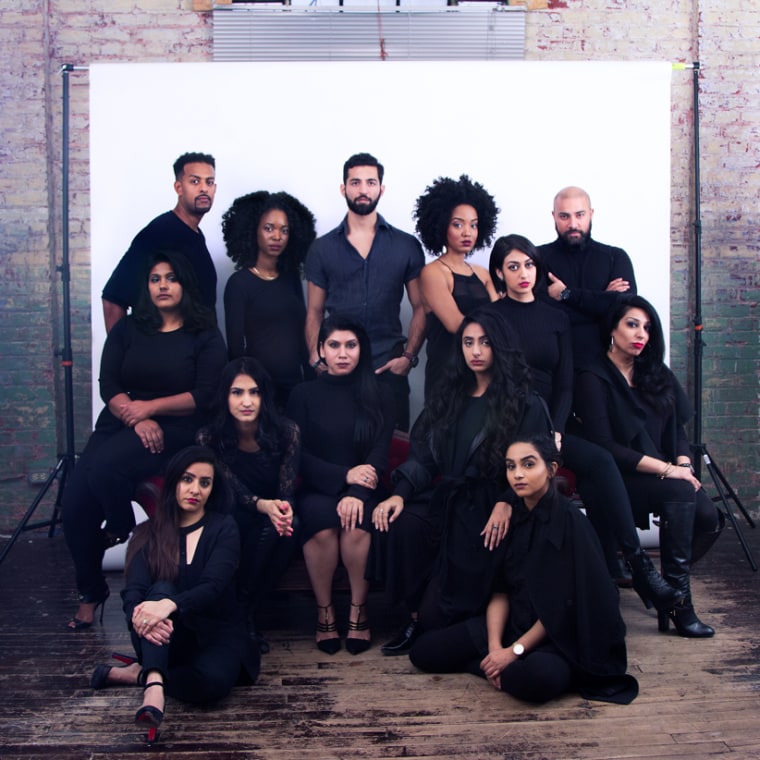 Mutta said she goes out of her way to make sure they're not contributing to existing stereotypes. Gavan Anand, the actor who plays Anarkali's ex-fiancée wears a turban in real life, but Mutta said she refused to allow a villainous character like his to wear one.
"There's already so many stereotypes of men with beards and turbans that I don't want an asshole character to be shown as wearing a turban and a beard," she said, adding that her own father wears a turban and has a beard.
Anarkali has received some criticism from more conservative parts of the South Asian community in Brampton. Mutta said some people dislike the fact that they show South Asian women drinking. "But I'm like go to a club on any weekend you'll see brown girls drinking; not all brown girls drink but not all girls from any culture drink," she said.
Mutta said this commentary doesn't change the stories she wants to tell. She calls Anarkali her love letter to "the sisterhood," of her fellow South Asian women because they're the ones who made it possible.
"When we shot the pilot of Anarkali season one, there was 23 people on set, 21 were South Asian women," she said.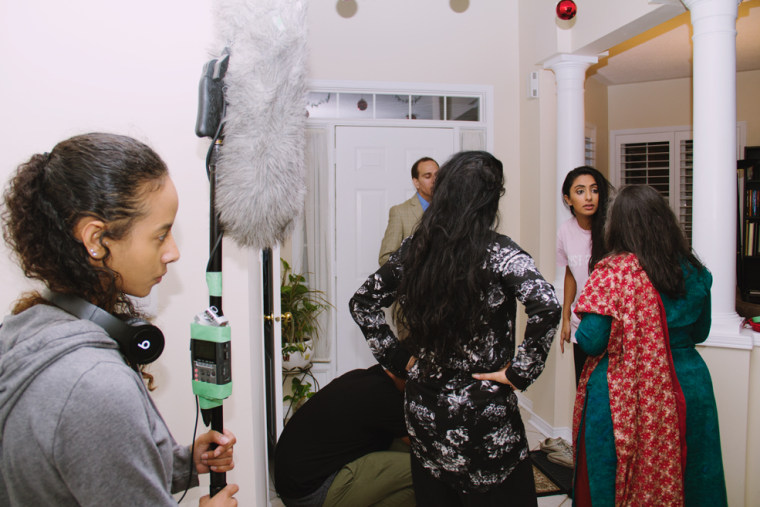 The show even resonates with older generations, Rai said, adding that her mom watches the show, and although they've never openly talked about her dating life, her mom now understands her experiences.
Mutta also wants to support other artists in the community. At the end of each episode, they feature poets, spoken word artists, and other creatives, with a heavy emphasis on South Asian women as well as men, she said.
Now that they've got two seasons out, Mutta said she hopes to tackle even more in season three, expected to release this fall.
It's going to be "a lot more spicier and sassier and racier than seasons one and two," she said.
Follow NBC Asian America on Facebook, Twitter, Instagram, and Tumblr.