A Chinese businessman was sentenced to nearly four years in prison Wednesday for helping military officers in China hack into the computer networks of United States defense contractors and steal sensitive technical data, prosecutors said.
Su Bin, 51, pleaded guilty on March 23 to one count of conspiring to gain unauthorized access to a protected computer and to violate the Arms Export Control Act. Federal prosecutors said Su, a Chinese citizen, admitted to colluding with two people in China between October 2008 and March 2014 to access computer networks in the U.S., including one belonging to the Boeing Company in Orange County, California.

Su, who said he sought to profit from selling the data, coached the military hackers in China, his co-conspirators, on which files and folders to steal, translated portions of the data from English into Chinese, and emailed reports about the information they hacked and its value to officials in the Chinese People's Liberation Army, according to prosecutors.
Some of the stolen data related to the C-17 strategic transport aircraft and certain fighter jets manufactured for the U.S. military, prosecutors said.
"Over the course of years, this defendant sought to undermine the national security of the United States by seeking out information that would benefit a foreign government and providing that country with information it had never before seen," U.S. Attorney Eileen M. Decker of the Central District of California said in a statement.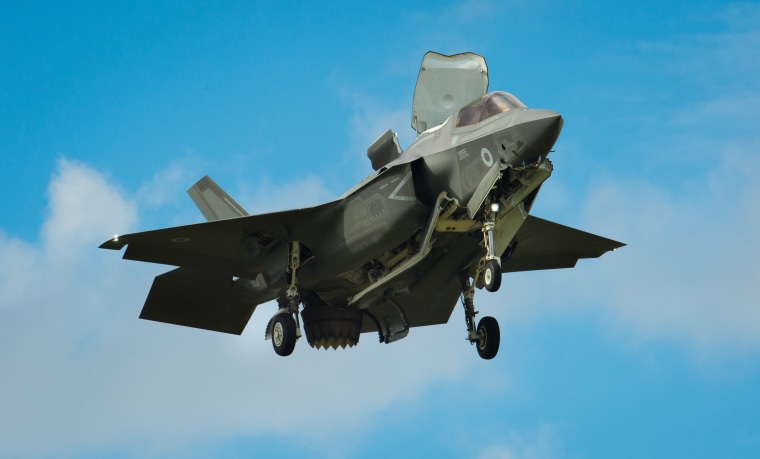 U.S. District Judge Christina A. Snyder sentenced Su to 46 months in federal prison. Su was originally arrested in Canada in July 2014 and agreed to be extradited to the U.S. in February of this year, prosecutors said.
Chinese Foreign Ministry spokesman Lu Kang, according to Reuters, said that "the so-called case of Chinese soldiers being involved in stealing secrets from the United States is acting on hearsay and has ulterior motives."
RELATED: Chinese National Accused of Economic Espionage Scheduled for Arraignment Thursday
Su's sentencing comes one month after 30-year-old Jiaqiang Xu, a Chinese citizen, was to be arraigned in federal court in White Plains, New York, on charges of stealing computer source code from his employer, IBM, to benefit himself and the Chinese government.
Accusations of espionage against Chinese Americans have raised concerns among some in the Asian-American community. In November, more than 40 members of Congress wrote to U.S. Attorney General Loretta Lynch, asking her to investigate whether race or ethnicity played a role in prosecutors bringing charges against two Chinese-American scientists.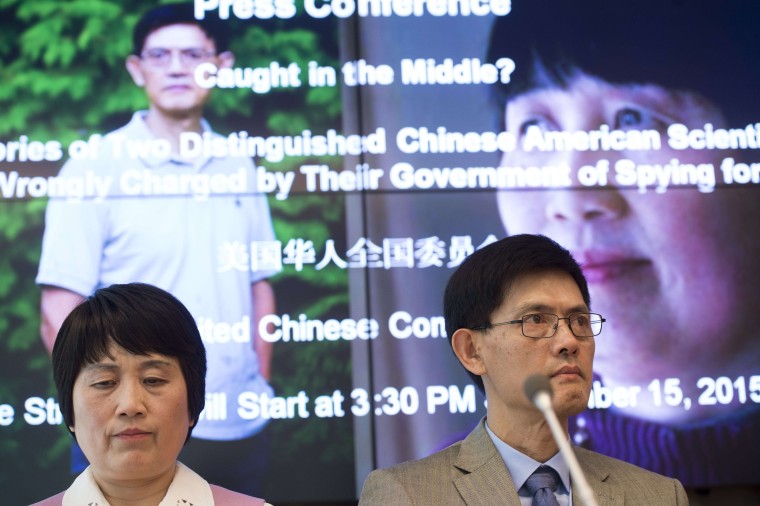 Xiaoxing Xi, a naturalized citizen who was the physics chair at Philadelphia's Temple University, was indicted last May on charges of wire fraud and sharing sensitive information with China.
Sherry Chen, a naturalized citizen who was a hydrologist employed by the National Weather Service in Ohio, was arrested in 2014 and accused of using a stolen password to download information about U.S. dams and lying about a meeting with a high-ranking Chinese official.
RELATED: Espionage Charges for Asian-American Scientists Prompt Calls for Investigation
Prosecutors later dropped charges against both Xi, who was 57 at the time of his arrest, and Chen, who was 59.
Responding to a request last May by U.S. Rep. Ted Lieu (D-CA) and 21 other House representatives for an investigation into Chen's arrest, the Justice Department wrote in a July 2015 letter to Lieu that the U.S. Attorney's Office for the Southern District of Ohio and the FBI both gave assurances that race did not play a role in her case.
Follow NBC Asian America on Facebook, Twitter, Instagram, and Tumblr.