Several petitioners opposed to the construction of the $1.4 billion Thirty Meter Telescope on top of Mauna Kea in Hawaii have filed appeals to the Hawaii Supreme Court over an on-going contested case hearing about the telescope's building permit, according to the Associated Press, saying the process is biased and fails due process.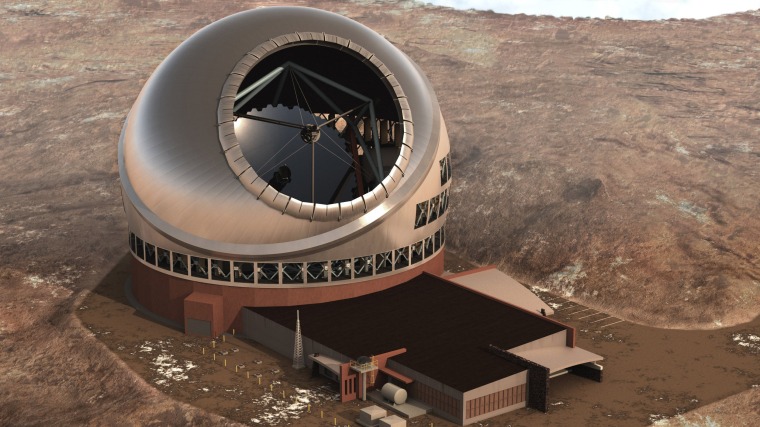 After protests and legal action over the telescope's Mauna Kea location — which is considered sacred by some Native Hawaiians — the permit to build the telescope was revoked by the Hawaii Supreme Court in a December 2015 decision ruling that the Board of Land and Natural Resources (BLNR) should not have issued a permit before hearing legal challenges to the project. A new contested case hearing began this fall and is expected to conclude in December or January.
RELATED: New Hearings Begin on Embattled Proposed Mauna Kea Telescope
Richard Wurdeman, the attorney who filed the appeal on behalf of Mauna Kea Anaina Hou, KAHEA: The Hawaiian Environmental Alliance, and several individuals, told the Associated Press that the current contested case hearing suffers from problems of due process and bias. He said one concern is that the same lawyers from the state attorney general's office who argued unsuccessfully before the Hawaii Supreme Court continue to advise the BLNR and the hearing officer "in what is now supposed to be a fair and impartial process."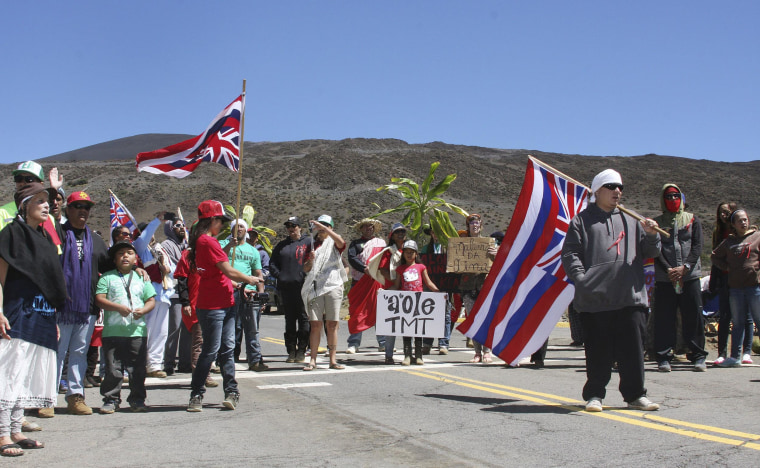 Lanny Sinkin, representing the Temple of Lono, filed a similar appeal to the Hawaii Supreme Court, the Associated Press reported, claiming violations of due process.
RELATED: Canary Islands Selected as Alternate Site for Thirty Meter Telescope
The appeal went directly to the Hawaii Supreme Court because Hawaii's Act 48, which took effect August 2016, requires decisions in certain contested case hearings — including those involving land use and conservation districts — to be appealed directly to the Hawaii Supreme Court.
Permit applicant University of Hawaii at Hilo, joined by TMT International Observatory LLC, filed motions to dismiss the appeals, arguing that the contested case hearing had not yet reached a ruling and challenging individual decisions would result in "piecemeal legislation" and undermine the entire process, according to the Associated Press.
"You either let a bad thing go, or you try and stop the bleeding," Clarence Ku Ching, one of the petitioners told Hawaii Public Radio about why they were filing now before the ruling. "So we're trying to stop the bleeding."
If built, the Thirty Meter Telescope would be the largest and most powerful telescope in the world at over 30 meters in diameter, 18 stories high, and with ten times the power of Hubble Space Telescope.
Follow NBC Asian America on Facebook, Twitter, Instagram, and Tumblr.