A cosmetics firm in Singapore is in hot water for a racist ad that begins with a man dumping his girlfriend for a lighter-skinned woman. So the distraught ex tries a skin-lightening cream, White Pearl — the subject of the advertisement — and turns lighter-skinned, wins her boyfriend back and even becomes a famous actress.
That's the premise of a new play, "White Pearl," which will premiere in North America next month at Washington's Studio Theatre. The play completed a run in London earlier this year.
Does the story sound familiar?
In 2017, a body lotion advertisement for the brand Dove came under fire for showing a black woman taking her shirt off to reveal a white woman. Many called for a boycott of the brand's products.
In 2016, a Shanghai-based laundry detergent firm was slammed for a similarly offensive commercial – depicting a woman tossing a black man into the washing machine, transforming him into a fair-skinned Chinese man.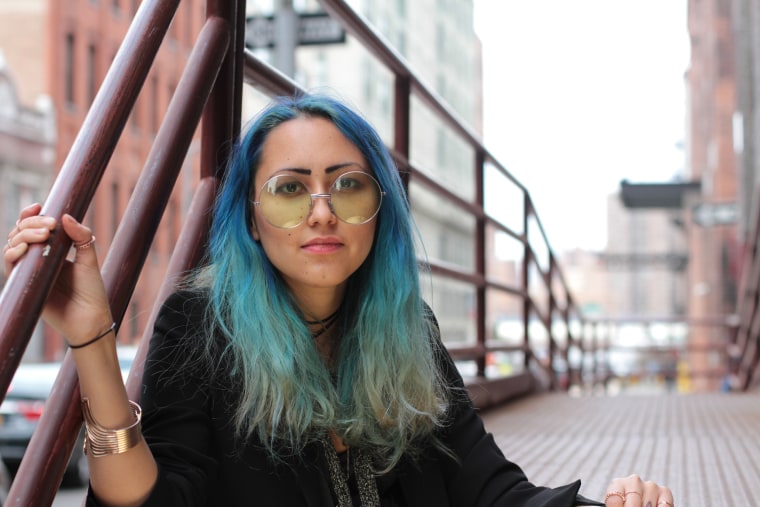 Drawing inspiration from these real-life marketing disasters, "White Pearl" attempts a satirical look – in "black comedy" fashion, as its playwright, Anchuli Felicia King, who is Thai Australian, puts it – at the obsession over porcelain complexion and intra-race discrimination.
"One of the things this play explores is how the beauty industry monetizes women's shame. It exploits oppressive beauty standards around the world," said King. The play, her debut, will also be staged in Sydney, Australia.
Its six main characters – women in the firm hit by the public relations crisis – are of different Asian ethnicities. They include an Indian Singaporean as a boss with years of British education; a Singlish-spouting Singaporean as the second-in-command; a Thai American "valley girl"; and a Japanese, a South Korean and a Chinese woman. The seventh and only male character is French.
A rapidly growing industry around the world, skin-bleaching products and services are estimated to reach a valuation of $24 billion in the next decade, despite the potential hazards, which range from poisoning to organ failure.
Asian women, in particular, are found to be especially concerned about skin tone, and King thinks this is due to their shared history of colonialism. "There is a culturally specific set of social dynamics around whiteness, among many Asian communities," King said.
Joanne L. Rondilla, an assistant professor of Asian American studies at San Jose State University and a co-author of "Is Lighter Better?: Skin-Tone Discrimination Among Asian Americans," says skin color is not only vanity for Asians, but a sign of social standing.
"Historically, in many parts of Asia, skin tone marked your class. If you are lighter-skinned, one will infer that you are well-to-do enough and not have been subject to fieldwork under the sun," she said.
Rondilla agreed that colonial history played a huge role in influencing the modern-day bleaching trends. "Colonial thinking exacerbates color lines," she said. "A lot of skin-lightening products in Asia are marketed with language that centers on 'perfection,' sending the message that the prospective users, as they are now, are not valued. It's infuriating."
This obsession has even crept into everyday interactions. "I grew up in a family where skin tone seems to be the favorite conversation topic at dinner parties," Rondilla said, citing her own experiences as a young Filipino American.
Several cast members of "White Pearl," which runs from Nov. 6 to Dec. 8, agree.
Resa Mishina, a Japanese native, said that in her home country, there is a culture of "idealizing Caucasians." "Having a lighter skin tone, along with other things like dyeing hair and colored contact lenses, are popular in that way," she said.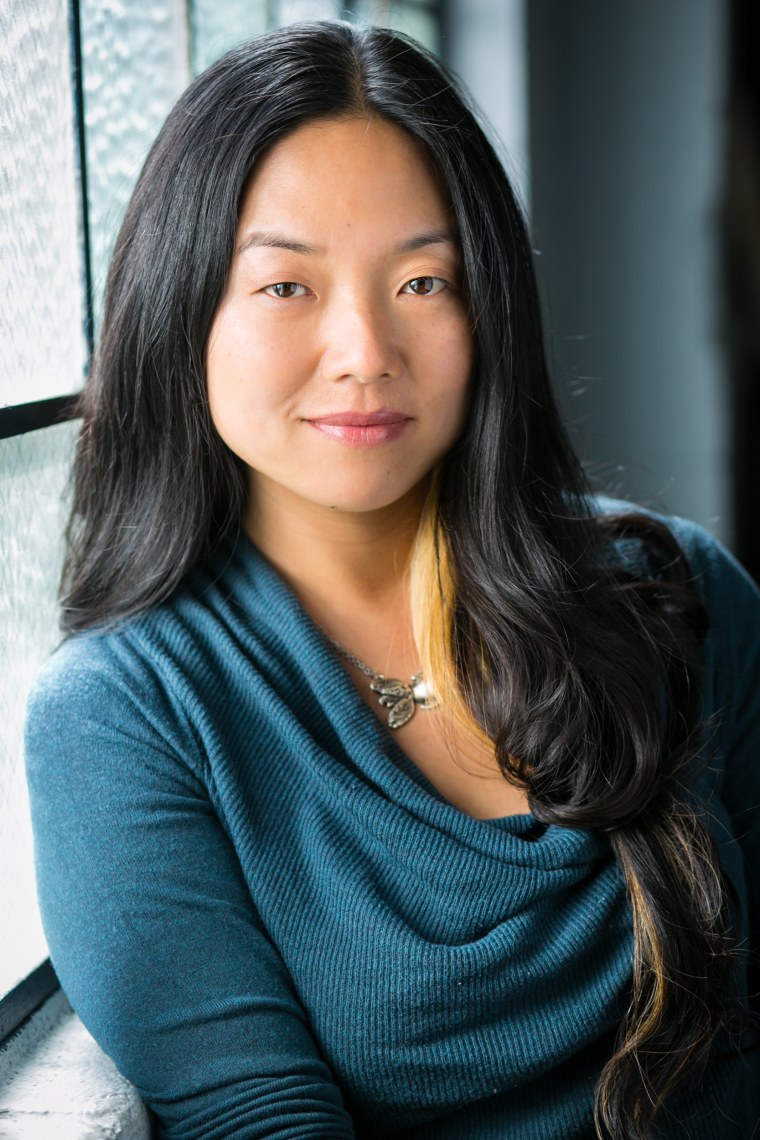 Zachary Fall, who, as Franco-American, is the only cast member not of Asian descent, concurred. "As a blond, blue-eyed kid visiting China, I always noticed that the locals were curious about how I looked, but only had a very superficial understanding why," he said.
Shanta Parasuraman, an actor-musician who is Indian American, said that while she has no strong intention to lighten her skin, "it would bother" her if she got darker. "I don't know who or what influenced me, but beauty standards have this unspoken, insidious way of seeping into us without our slightest awareness," she said.
But for the Singaporean actor Jody Doo, darker skin is, in fact, a reminder of hard work and love.
"My dad has a car mechanic business. His work involves hours under the brutal Singapore sun," Doo said. "His darker skin is a true testament of his love for us."
Doo and fellow cast member Narea Kang, who is Korean American, said they never desired to lighten their skin, but acknowledged that they were born into light-skinned ethnic groups.
In "White Pearl," King uses skin tone as a tool to deconstruct Asia as a cultural monolith – in addition to other elements, like dialects and nonnative English voices. "I wanted to explode the notion that 'Asian-ness' can be so easily defined," she said.
To better reflect the nuances unique to each ethnicity represented, director Desdemona Chiang has given actors the liberty to take it away with their accents.
"The play depicts intraracial racism using six different Asians of varying backgrounds, skin tones and English proficiencies," said Chiang, noting that five of the seven actors are from or have lived in the cities their characters are from. "We wanted to cast appropriately so these cultural nuances can be reflected on stage."
Follow NBC Asian America on Facebook, Twitter, Instagram and Tumblr.